Several years ago, I was in high school and instead of focusing on what I was being taught,I was following Boomerjinks thread on this forum. I was fascinated with how he turned a Dodge Magnum into this sweet Ecto-1.
He took that car across the country several times and did so many fascinating things with it.
Fast forward a few years and I dipped my toe in the movie car scene. I started with a Jeep and made it a Jurassic Park Jeep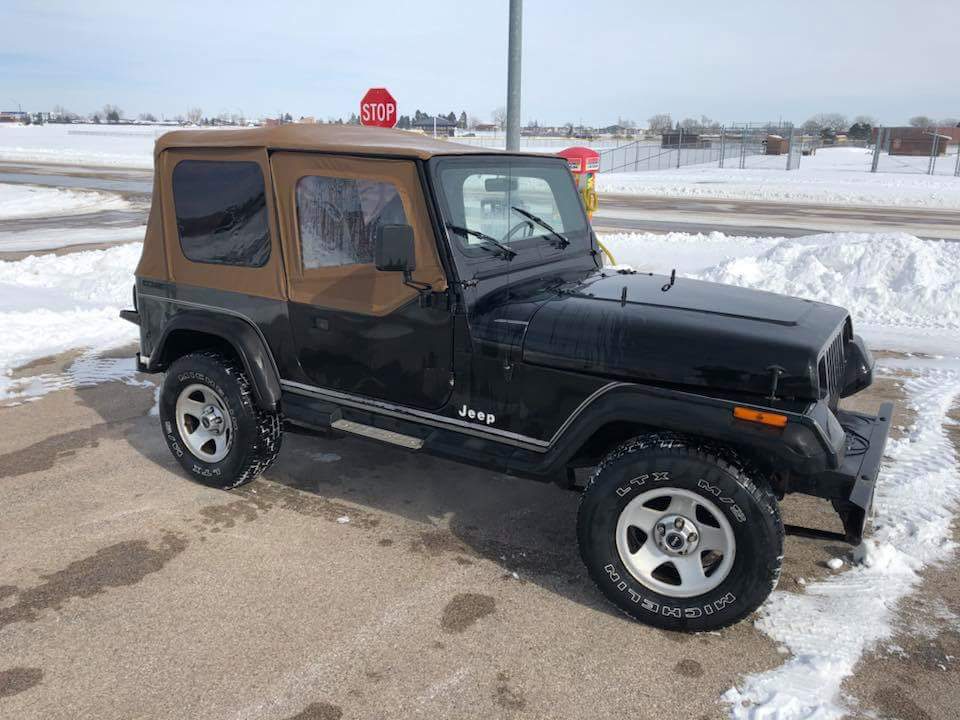 After that project, I found a prebuilt Jurassic Park Explorer that was in pretty rough shape and started to fix it up.
It started with a 11 hour drive to a town near Salt Lake City. It didn't run at the time, but I was told all it needed was a starter to get going. And I Trusted the seller.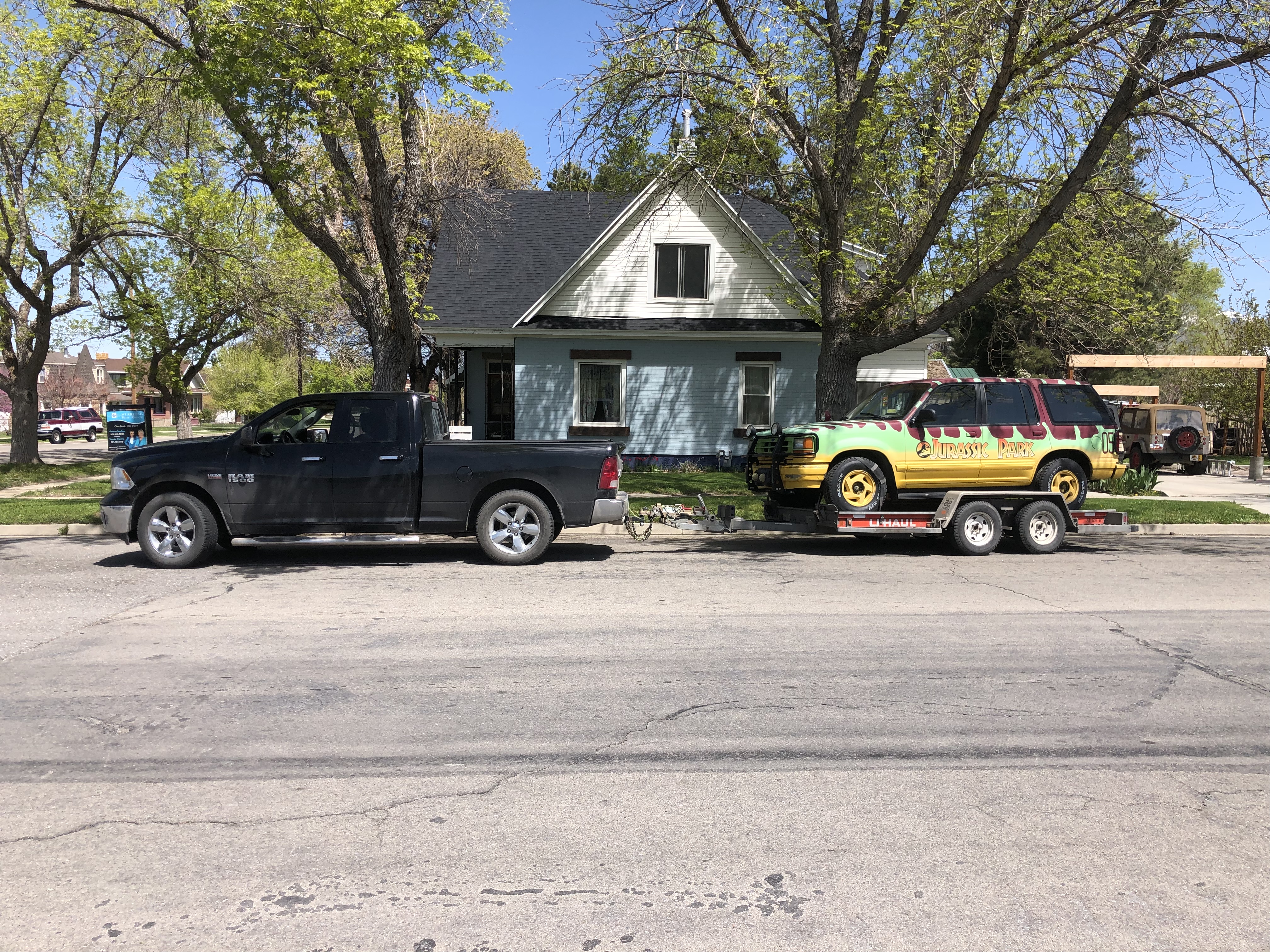 Upon getting it back home, I installed a new starter and turned the key..... and it didn't start. I had to haul it off and it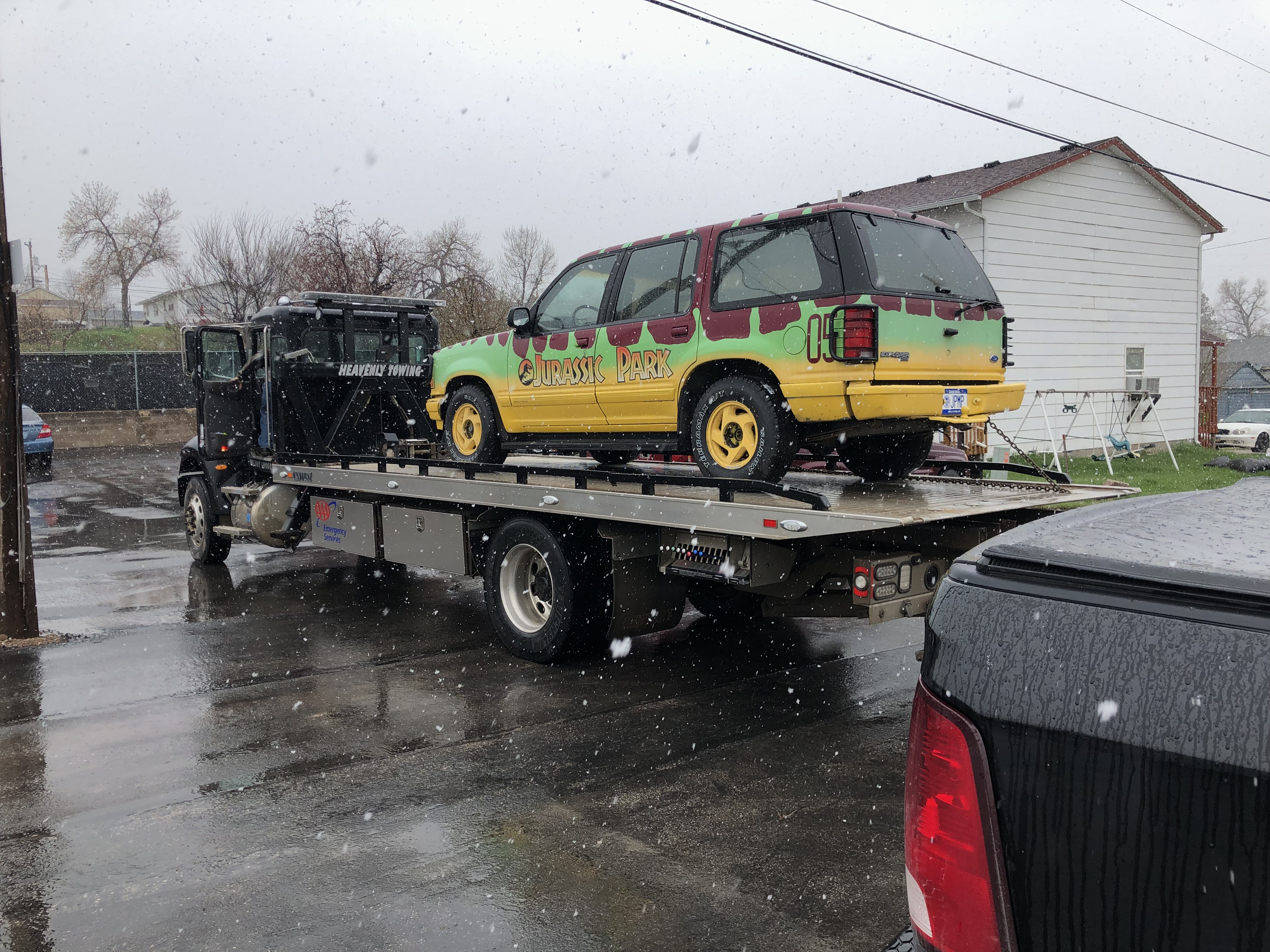 After $2k for a new engine and a few months of waiting it was back on the road.
Flash forward to today, I touched up the old paint job and it is looking pretty good!
After both these projects, I set my eyes on making an Ecto-1. It was d@mn near impossible to find a clean white Dodge Magnum. I ended up finding one in Minneapolis, so I went for a road trip.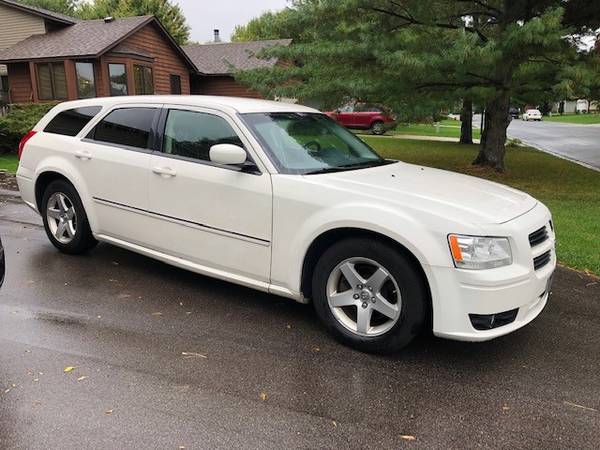 Not perfect, but I was able to get my body guy to fix the rear bumper and repair some of the rust! Ended up looking great!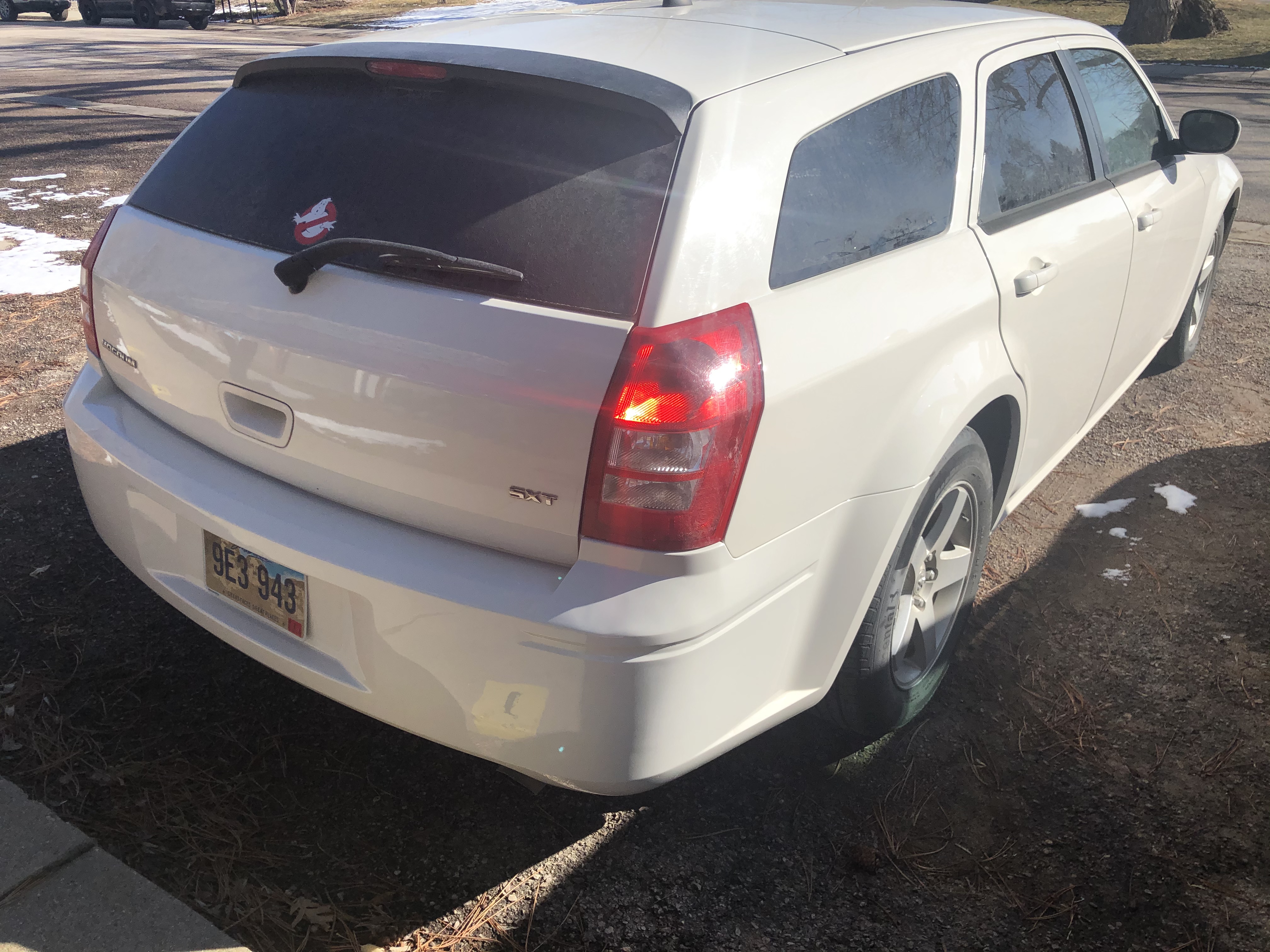 I was able to track down the company that originally made Boomerjinks graphics, it took hours upon hours of searching to find them from his posts. I called them up and after doing a little digging in their files, they were able to send them to me!
I had my local graphics company install them and they turned out fantastic.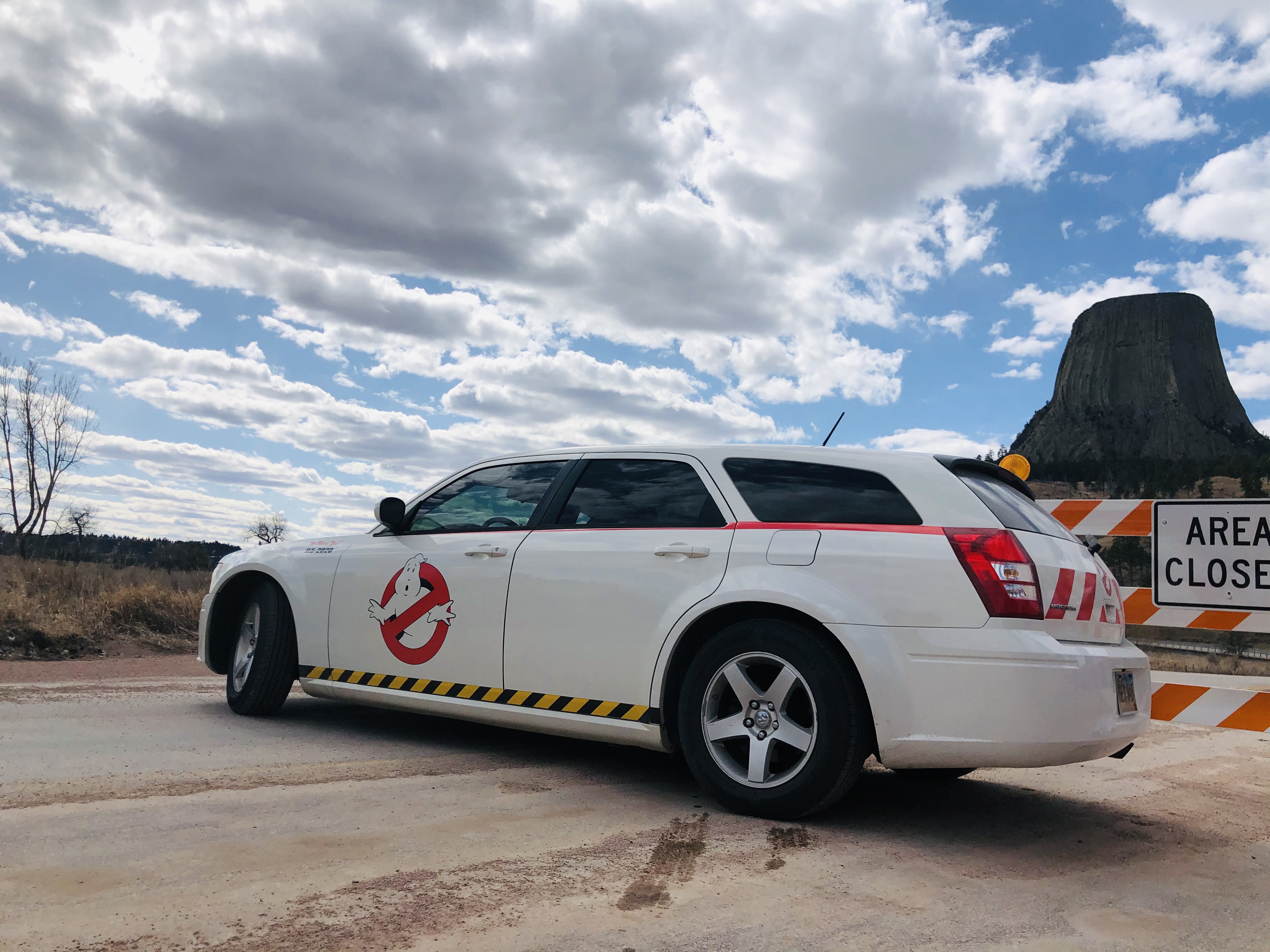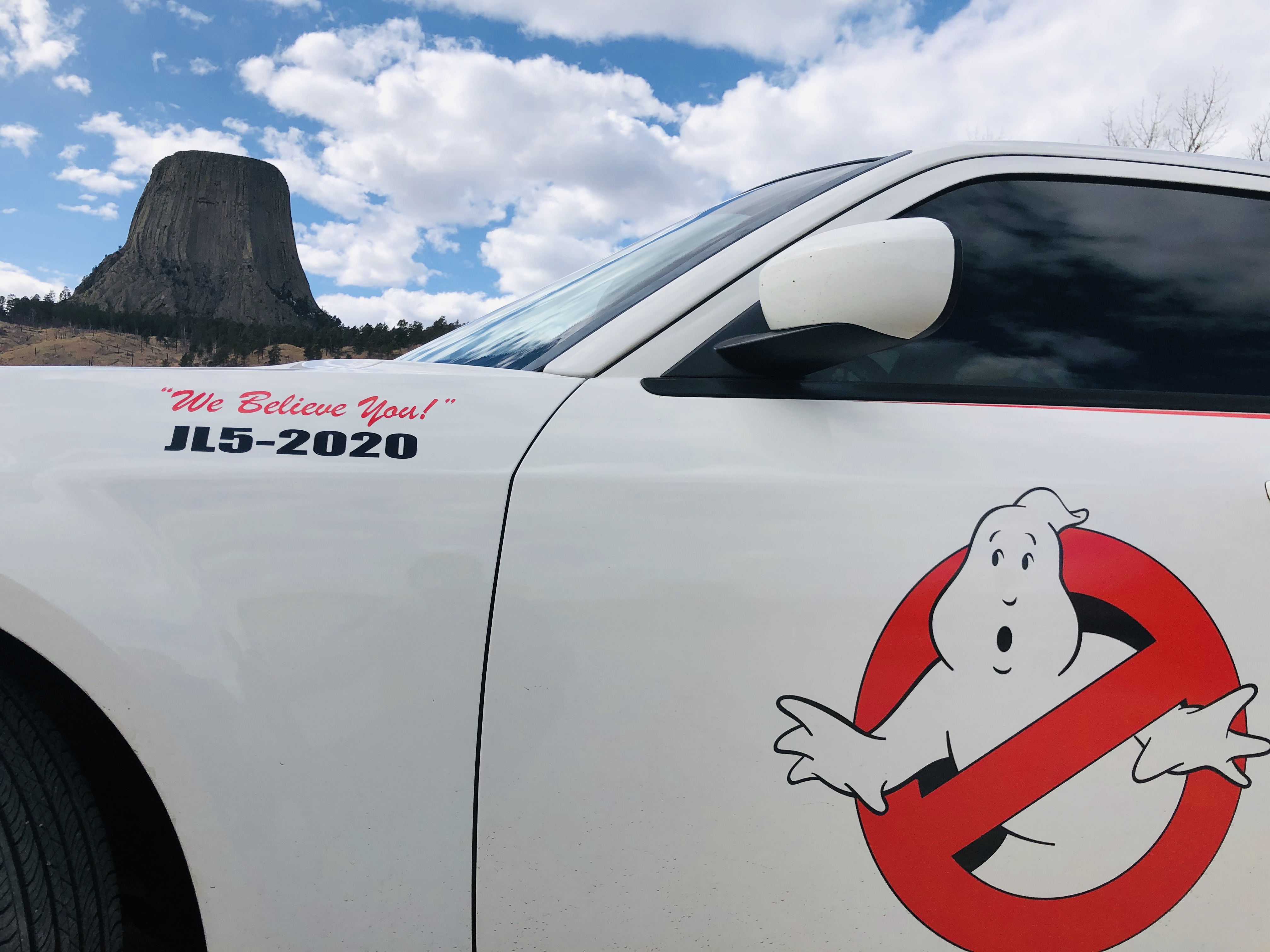 I will continue this tomorrow! Hope you all enjoy this as much as I did when Boomerjinks was working on his.