Hi guys,
Seeing all these Falcon builds all over the place including the group build over at SSM, and SMA has enspired me to revisit my own AMP/MPC build.
Soooooooo, I am going to pull it apart and rebuildt it better, correcting areas others have pointed out and areas I am not happy with.
My question is: I need for this thing to come apart without destroying any good parts I wish to use again. The glue I used is a "cyanoacrylate adhesive" I once took apart a model I was working on "Slave One" with oven cleaner, the cleaner took off the paint and the glue, but I was using different glue then. And I also didnt have scratch bits made from styrene on that one.
Will oven cleaner hurt the styrene? will it work on the glue? anyone got other suggestions?
I would realy like to be able to get off some of the finer detail. If not I will start from scratch. Here is what detail I am working with.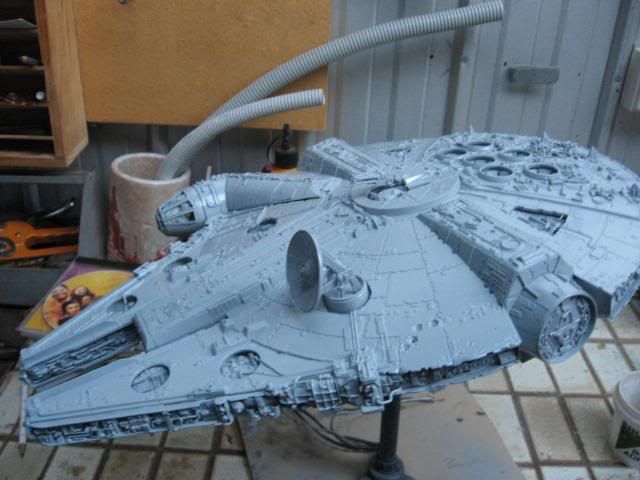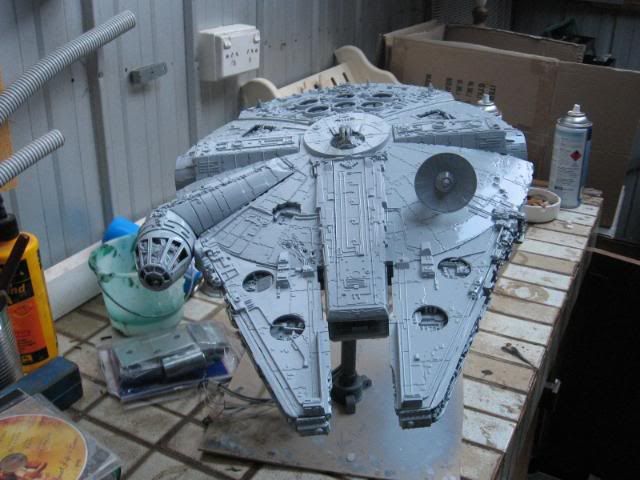 Thanks in adavance
Ozzy
Last edited: