This has to be the ultimate in scrounging . . . .
I recently bought a cheap halloween mask online (a demon-type thingie with a moveable jaw) and it came in a blister pack, the kind with the cardboard backing and the clear plastic bubble over top. As I was throwing the blister pack away, I thought something was odd about the plastic front part . . . and then it hit me---> it was a terrific bio shape!
So I brought out some posterboard and masking tape, added a dome and taped over the eyes: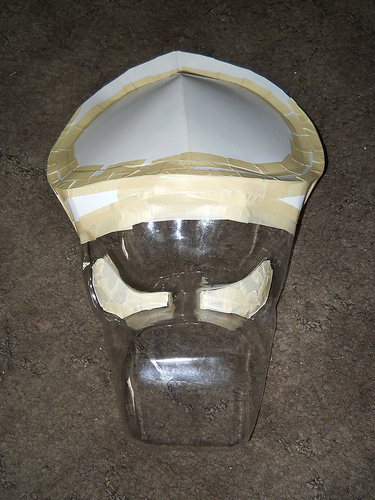 and then coated the whole thing with some white primer so I could see the shape better: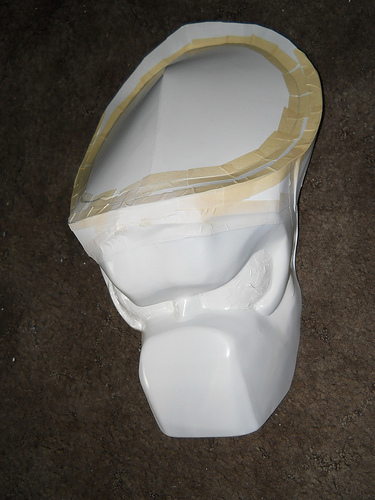 Next step is to smooth it out with joint compound then strengthen it (I used papier mache for the last cardboard mask I made, but I think I'll use Bondo on this one), and then add lasersights and greeblies.
I hope it turns out pretty good for something that cost me . . . well . . . nothing.