Last year, I posted pics of a custom OT era blaster that took me roughly ten years from concept to completion.
This Fett ESB rifle took fifteen years. :facepalm
This project "started" when someone on Bluefive's Obi Wan's Jedi Academy Forum made a post, saying that he had seen a Webley No. 1 Mk. 1 flare gun for sale in a pawn shop in Ohio. After getting the pawn shop's phone number from that fellow member, I was able to purchase it.
The electrical plugs on the scope mount clamps came from a fellow RPF member a long time ago. The 22 lr scope and Heiland 3 cell came from Ebay. When I bought the rest of the conversion parts from Stormrider last year, I was able to get started.
Since the flash and scope aren't correct, I didn't try to match any one reference photo and did a couple things the way that I preferred, like the placement of the stock greeblies. It's painted flat black with some graphite weathering. The brass grip was aged with some Aluminum Black.
To be honest, this project was not very exciting . I prefer to build

custom OT era props. There's more of a creative spark involved with customs.
At least there is the satisfaction in the completion of my last long term prop project and there was enough room to display it.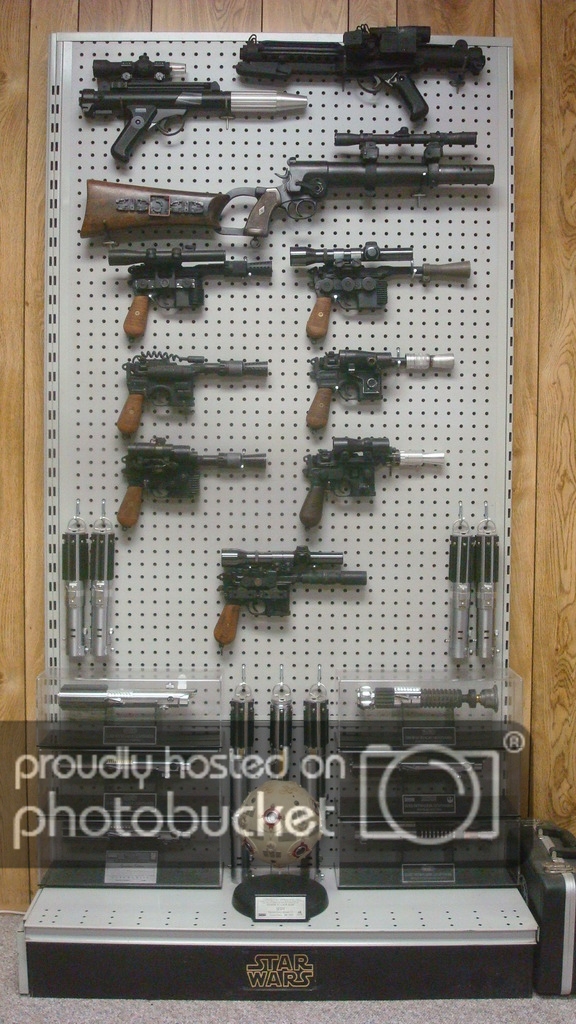 Last edited by a moderator: