Hey y'all,
I run a scenic shop in Richmond, VA and I actually joined the forum to post this piece we were commissioned to build by a private client.
He wanted a comfortable version of the Millenium Falcon couch along with the Holochess Table for his Star Wars Memorabilia Room. The design criteria were:
It needed to feel finished and clean since it was going in his house (not necessarily new like the one seen in the Solo movies but also not as dirty and gritty as the original trilogy.)
The lights needed to function
It needed to be comfortable
It had to be broken up into sections to be installed on the third floor of his house!
It could also only be a partial section of the actual couch due to space considerations.
We worked closely with an upholster to handle the cushions, but otherwise our company built everything else.
Let me know if you have an questions!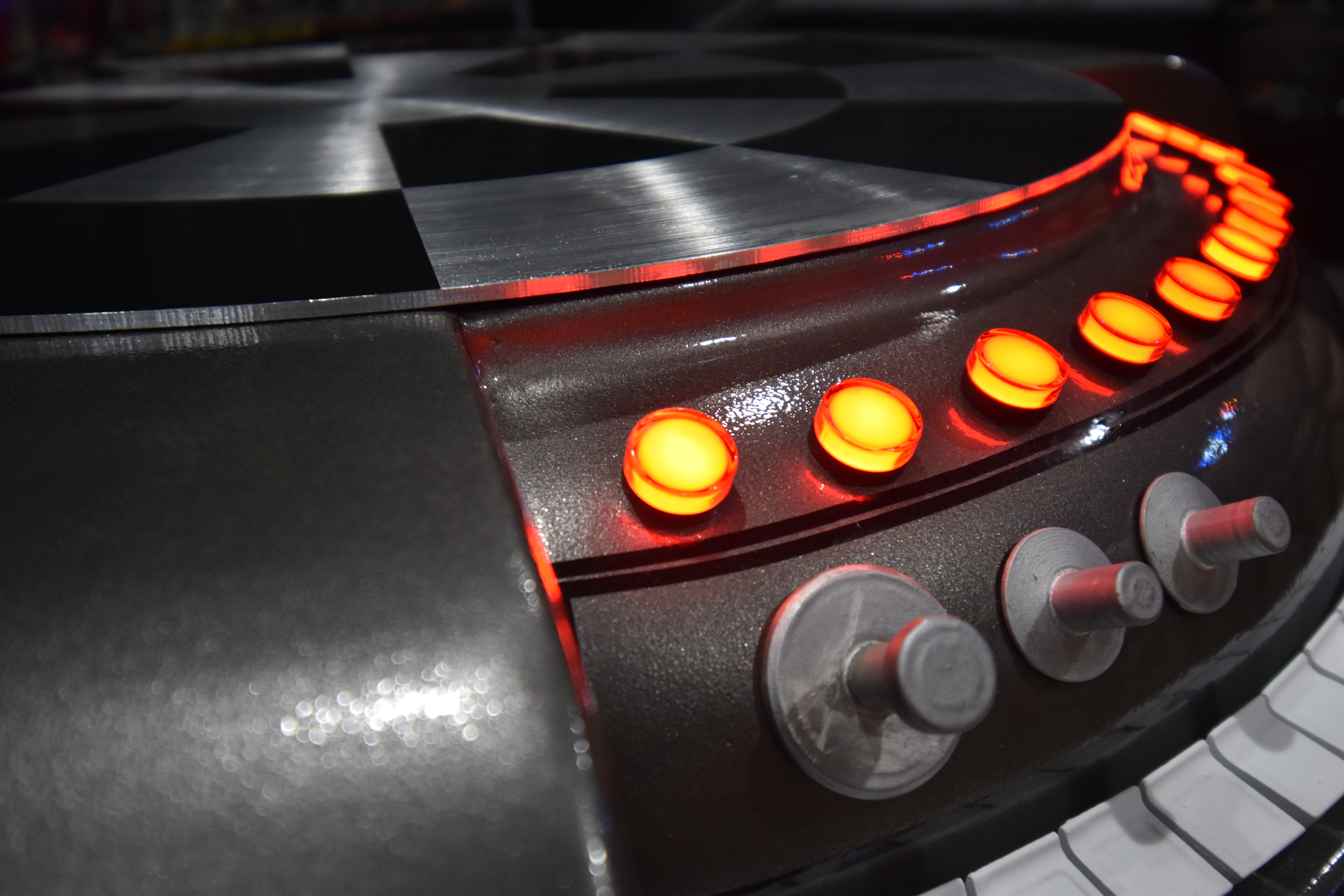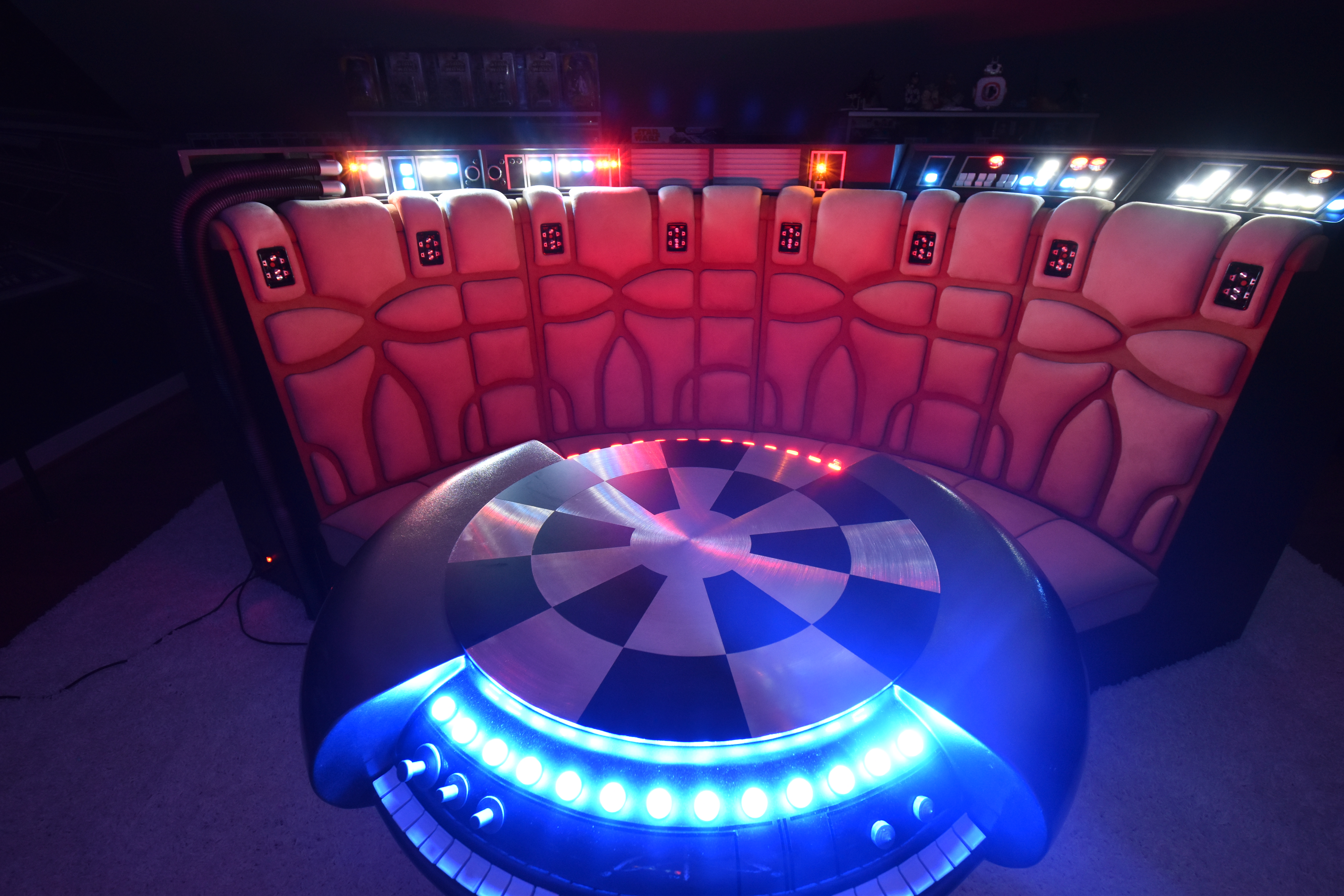 Special Thanks to
Tea
over on this thread:
https://www.therpf.com/forums/threads/finished-1-1-millenium-falcon-bench-build.253808/
And
BlueRealm
over on this thread:
Making the Millennium Falcon Dejarik Chess table
Your collection of detailed shots and information were very helpful, even when we did things a completely different way!