Sr Member
RPF PREMIUM MEMBER
With regret, I have to let this go due to bills and long term unemployment. Thanks goes out to those who helped me achieve my grail. It's a great community we have here.
I don't see the link so here it is: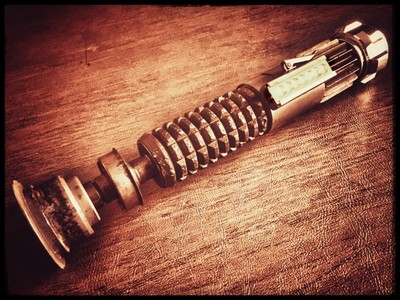 An all real parts Obi-wan saber. As close to screen used as it gets and it's a beauty. The saber is held together with a single threaded rod. Real Graflex flash clamp. Real Browning Machine gun Booster.
Last edited: