Hi bros , First pic is the Original the second pic is my respray, thought I'd change it just for fun !
I initially just wanted to improve the look for myself to do the bust more justice. Firstly I mended the 2 gaps in the mouth using a few colours , then I repainted the mouth to bring more realism to the gums within the mouth. Secondly I added more shadows by using the tea brown paint and also finer spots to being more depths to the skin all over the face and the neck. The bust looked a little flat so I added more moisture to it by using some gloss paint in the appropriate places. Similar to the film when he was jumping in and out of the water in the jungle.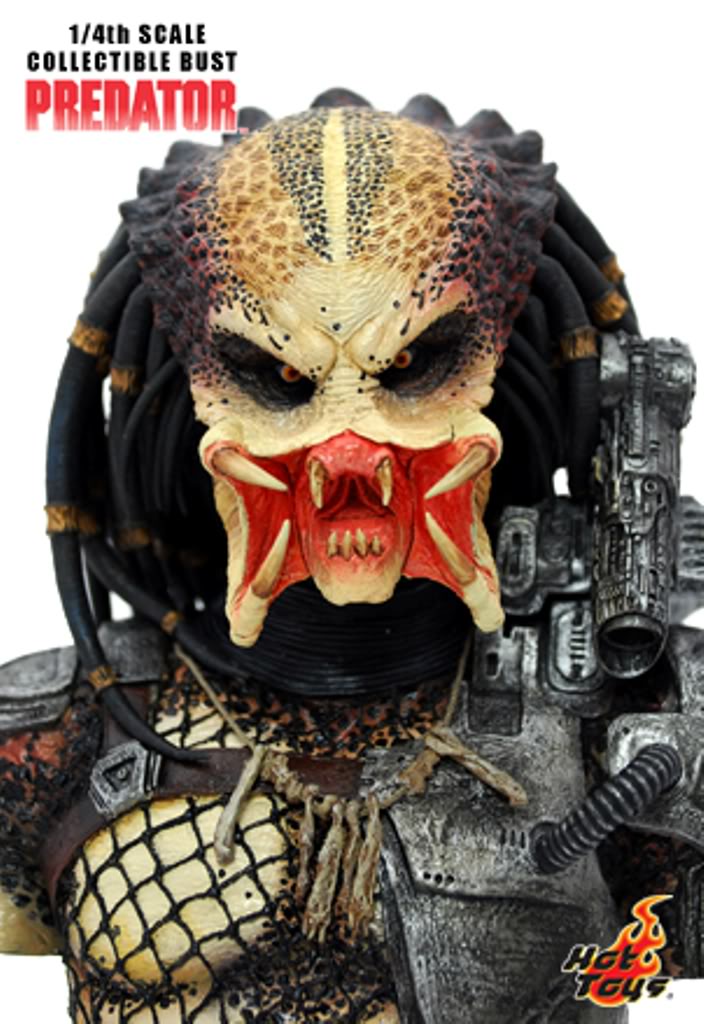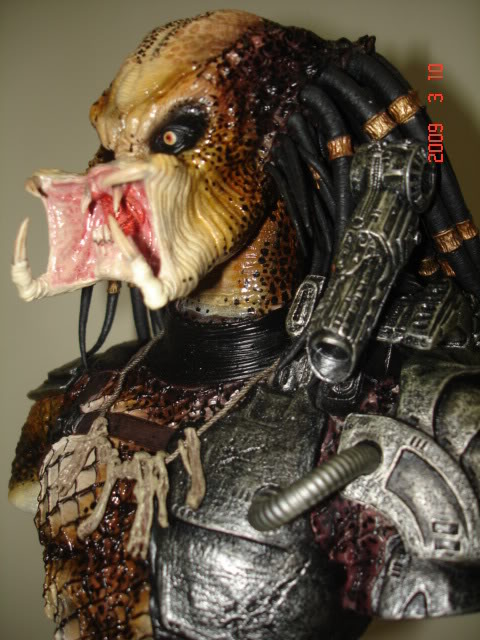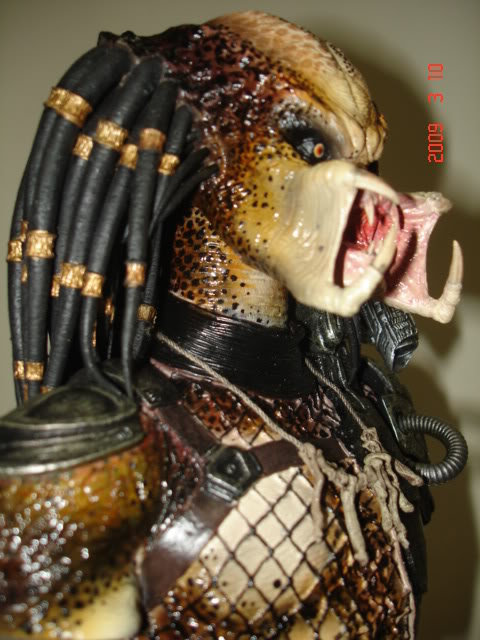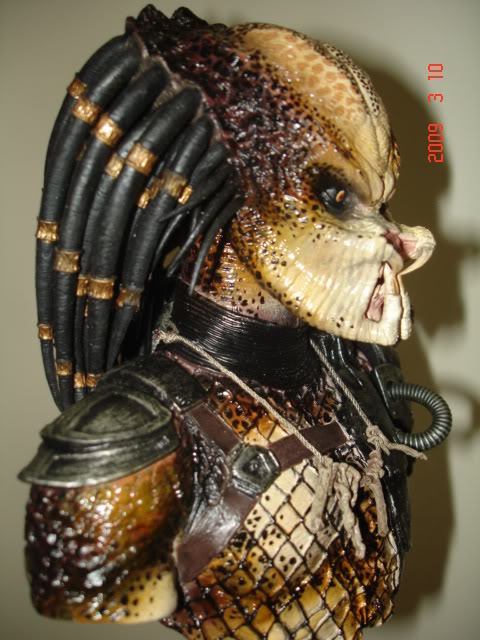 Thanks for the visit ! What do you think ?