Back with another Disney replica, this time I felt like making myself the portrait of Professor Ratigan that appears in Disney's The Great Mouse Detective. This is the portrait that Basil dramatically points to in the film to introduce everyone to his nemesis, the evil Professor Ratigan. At first it seems very unremarkable... until the fire crackles and all the sudden Ratigan's portrait now has a sinister smile stretched across his face.
The super sinister version is what I was after, so I grabbed myself a screenshot and set to work in my digital painting program of choice (Sketchbook Pro) and painted directly over it. I tried to keep things as close to the original portrait as possible, while also trying to correct the colours on it (Since the only time you see this close-up is with the glow of the fire on it). I ended up painting a greyscale version first, then slapping some colour on it with a colour layer.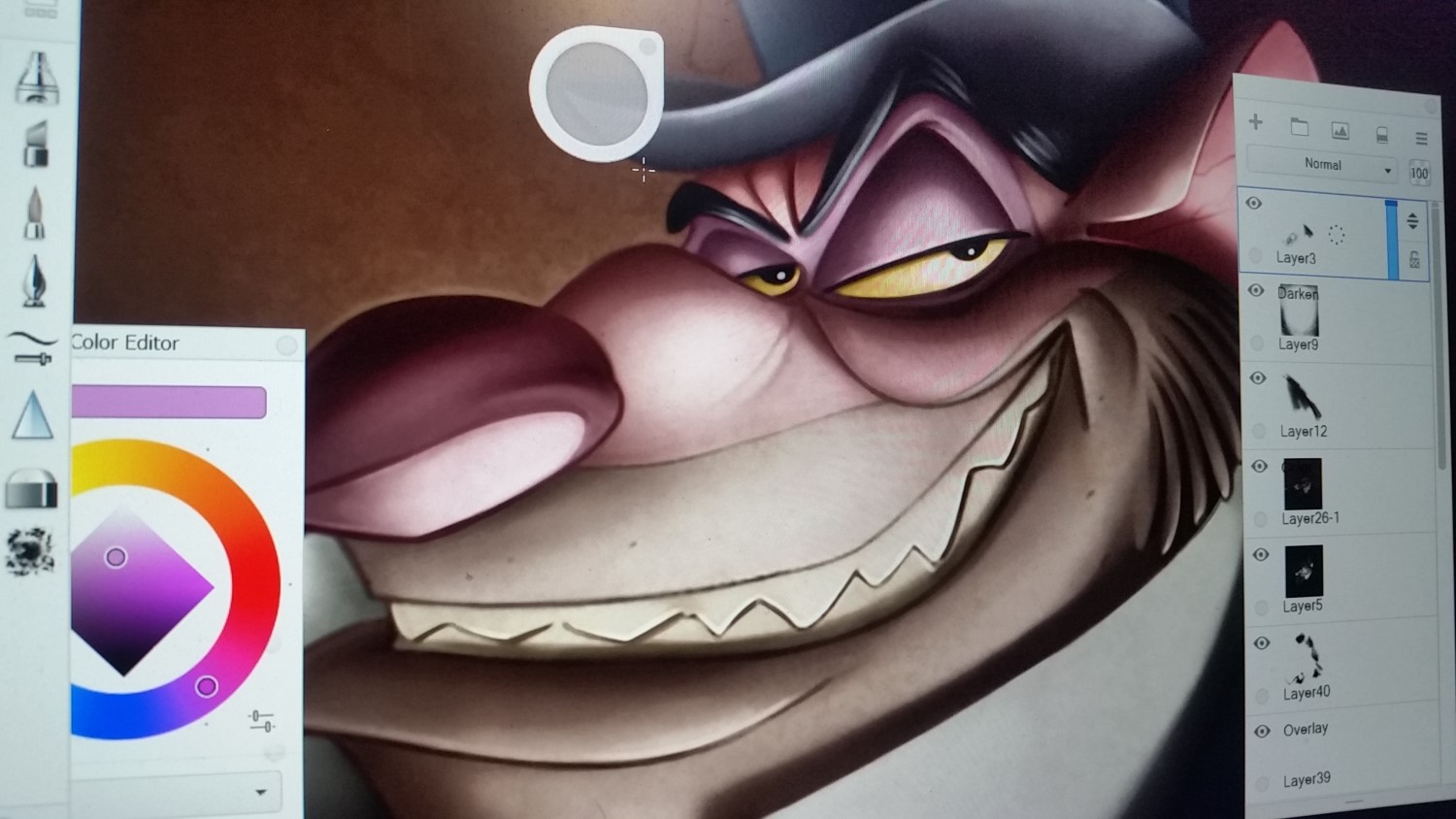 Originally I thought about trying to make a frame that mimicked the one shown in the movie exactly, but I lack a proper set of wood working tools and my attempt to use giant popscicle sticks/balsa wood was looking way too craftsy. Instead I opted for this silver 8 by 10 frame that had the general vibe I was after. I sprayed it with primer, then with a nice wood coloured spray paint, followed by a bit of pastels applied with a brush to bring out some of the detail.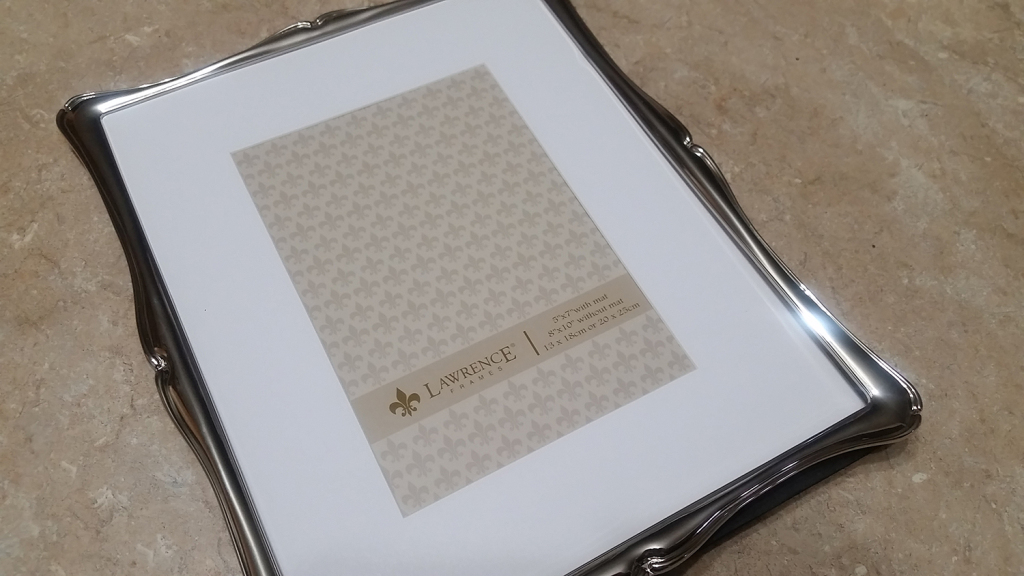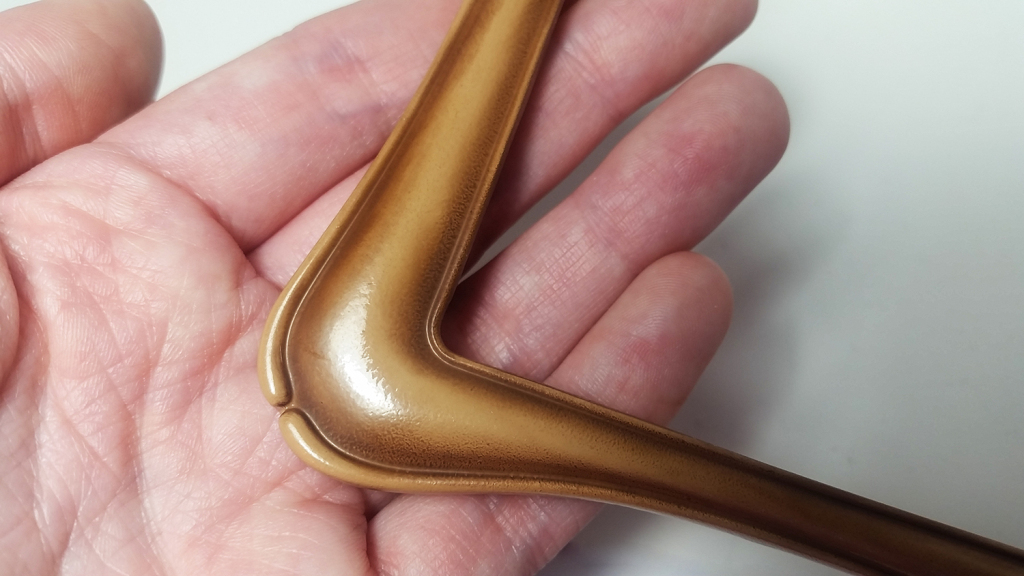 I ended up using my Cricut to cut out an oval in the mat that came with the frame, then gave it the same spray paint/pastel treatment.
That's all there was to the portrait! To spice things up a bit I went onto eBay and found a small hand bell to serve as the stand-in for the bell Ratigan uses to summon his beloved Felicia. The bell is about 4.5 inches tall and was pretty tarnished when I got it, so I used some Brasso metal polish to shine it up.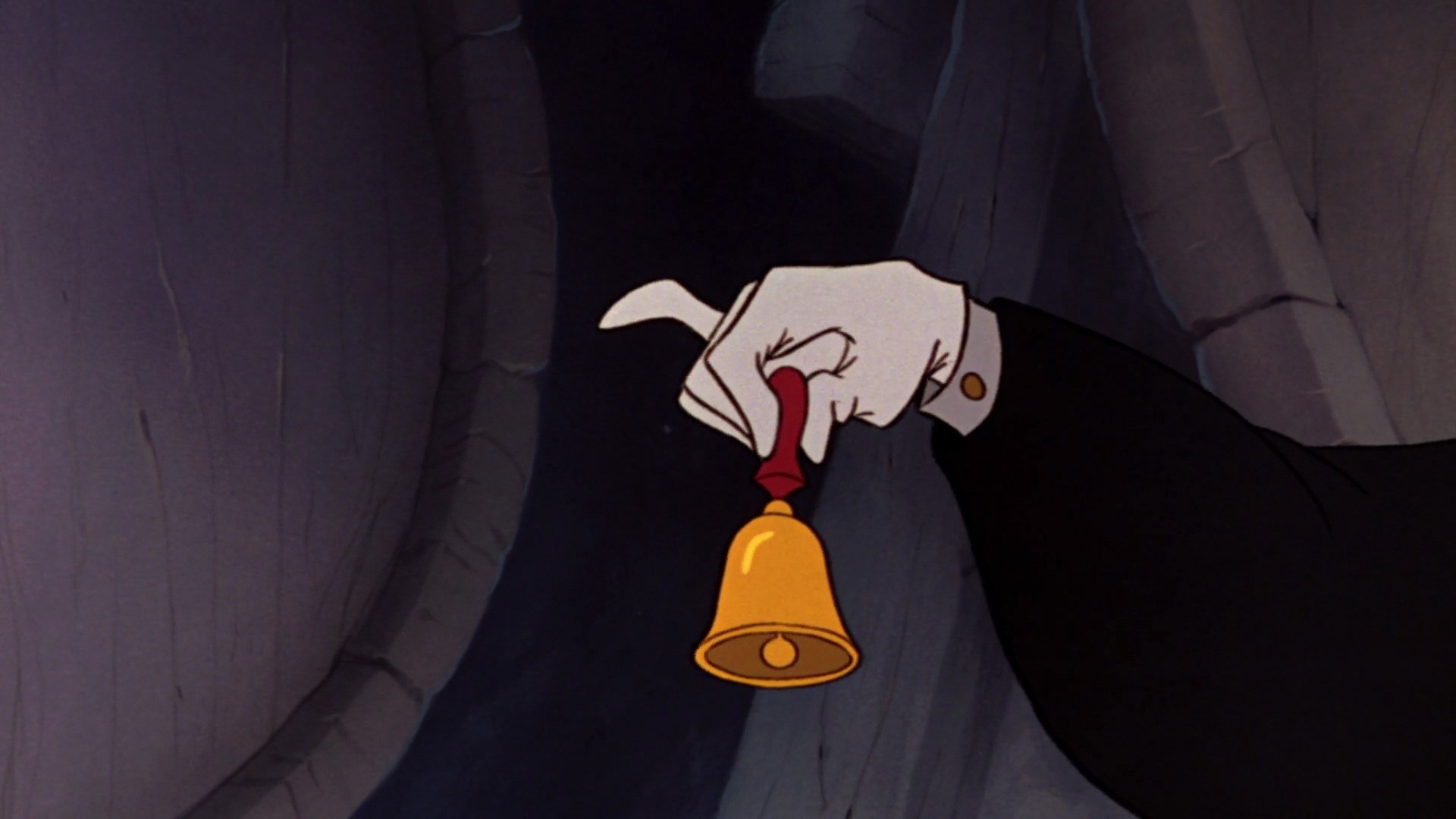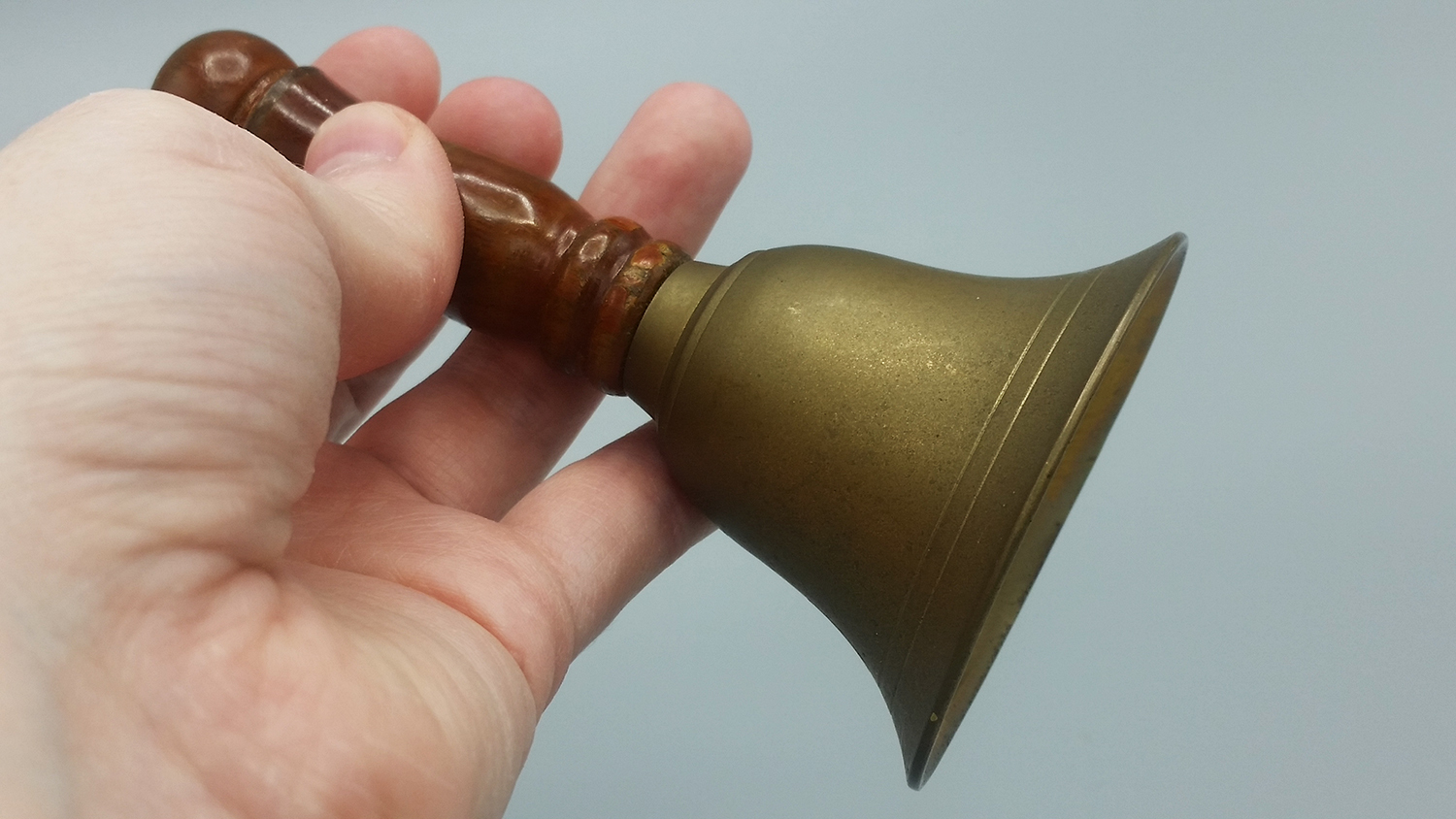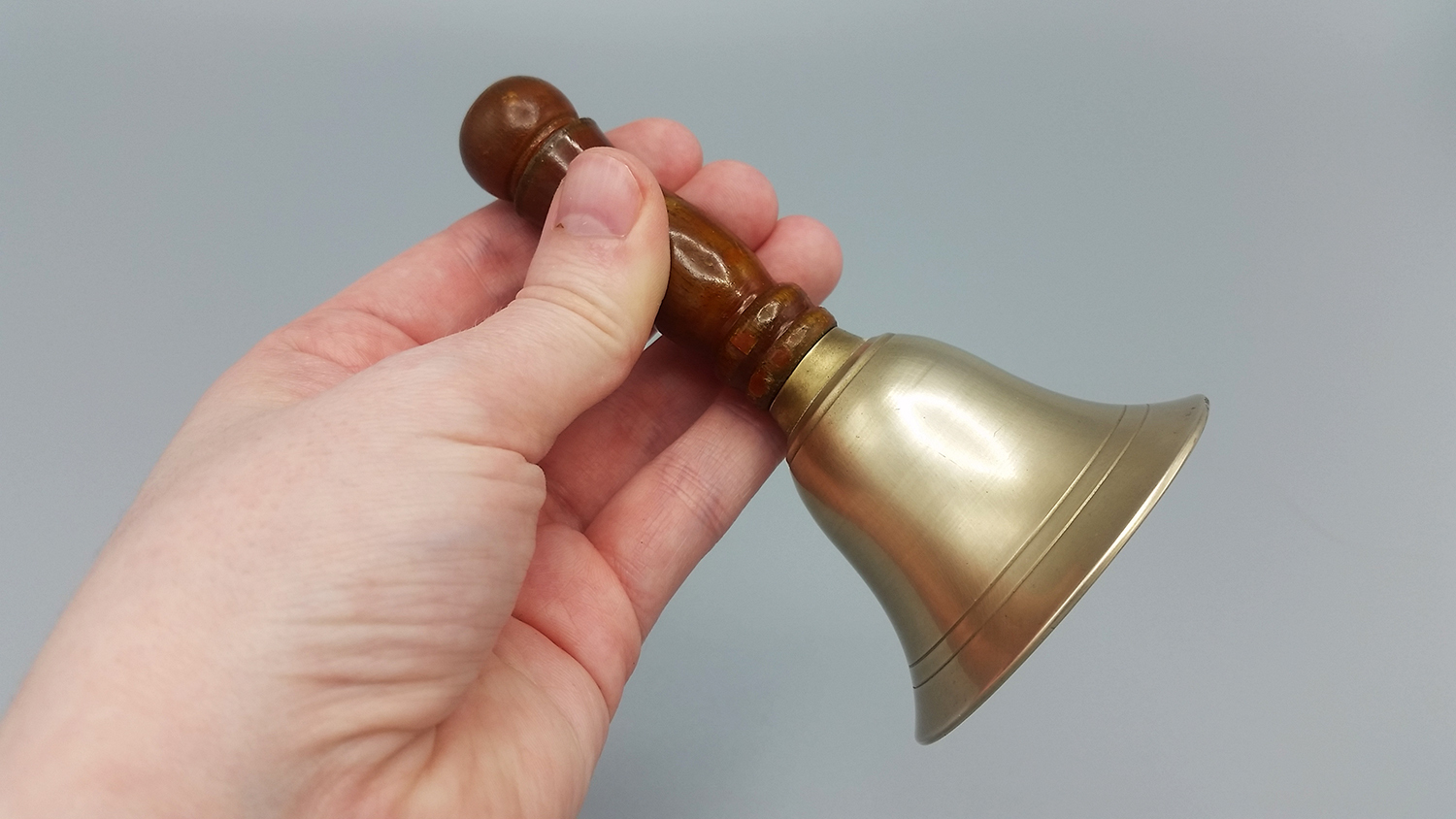 Here's a few more beauty shots of the finished piece, plus a fun bonus shot where I tried to recreate the still from the movie using some coloured lights I had on hand.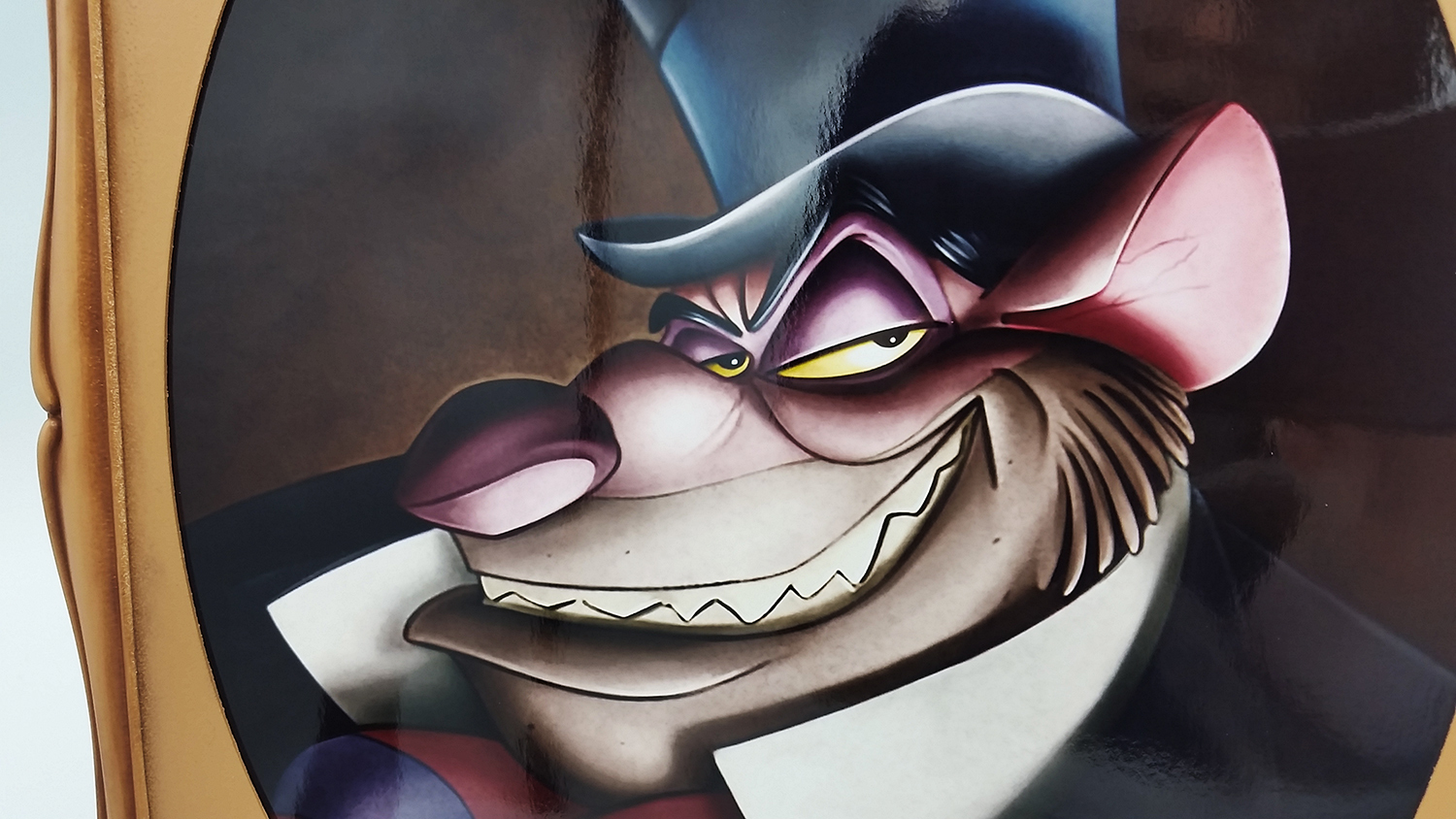 This was a fun one to do, I'm already tempted to try and recreate a few more items from the Great Mouse Detective (Maybe the mechanical ballerina doll, or the voodoo doll of Basil that Ratigan has?).