Sr Member
RPF PREMIUM MEMBER
A while back I started working on these beauties
Here's a pic showing the fit on my normal, human-sized head:
You can see more of my progress photos in this flickr album:
Range Trooper Helmet
The chin and nose greeblies are cast separately: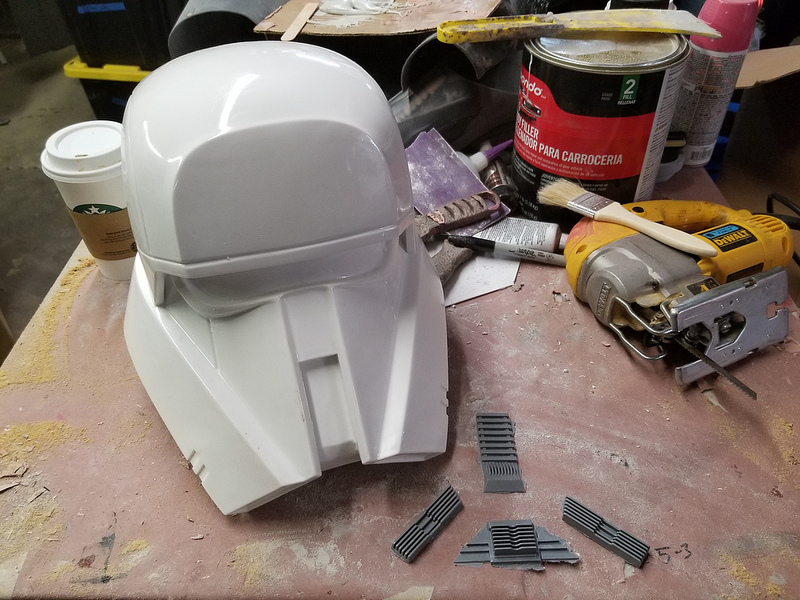 I'm offering raw cast kits at $210 plus shipping. A non-refundable deposit of $110 gets you on the list. The remaining $100 plus shipping will be due once the kit is boxed up and ready to ship.
Post here if you'd like to get one of these kits.
Last edited: