Hello Everyone! I think it's about time I come out of lurking mode and start showing what I have done and what I am currently working on.
Here is my Iron Man Mark VI I made last year. It's a foam build using Robo's pep files. The helmet was cast from Timecon's mold. Tim helped me out here and there on this (it's great having a neighbor that is a prop/costume maker as well), but I did make this myself.
After the success of my Iron Man costume and how popular it was at all of the events I attended, I decided I would make a War Machine costume, in hopes of having it finished for the Avengers premier.
I unfortunately do not know who's pep file I am using for the helmet (if you know who's it is, please let me know so I can give proper credit). For the body I will most likely be using either Zabana's or Dubean's files. I will be making the body out of EVA foam.
Here are some pictures of what I have done so far with the helmet. There is some warping, and it does upset me a little, but I didn't thing it was too big of a problem to start over (plus I used about $30 worth of SmoothCast 320). I am hoping I can make things look half-decent with some bondo work.
Finished Pep: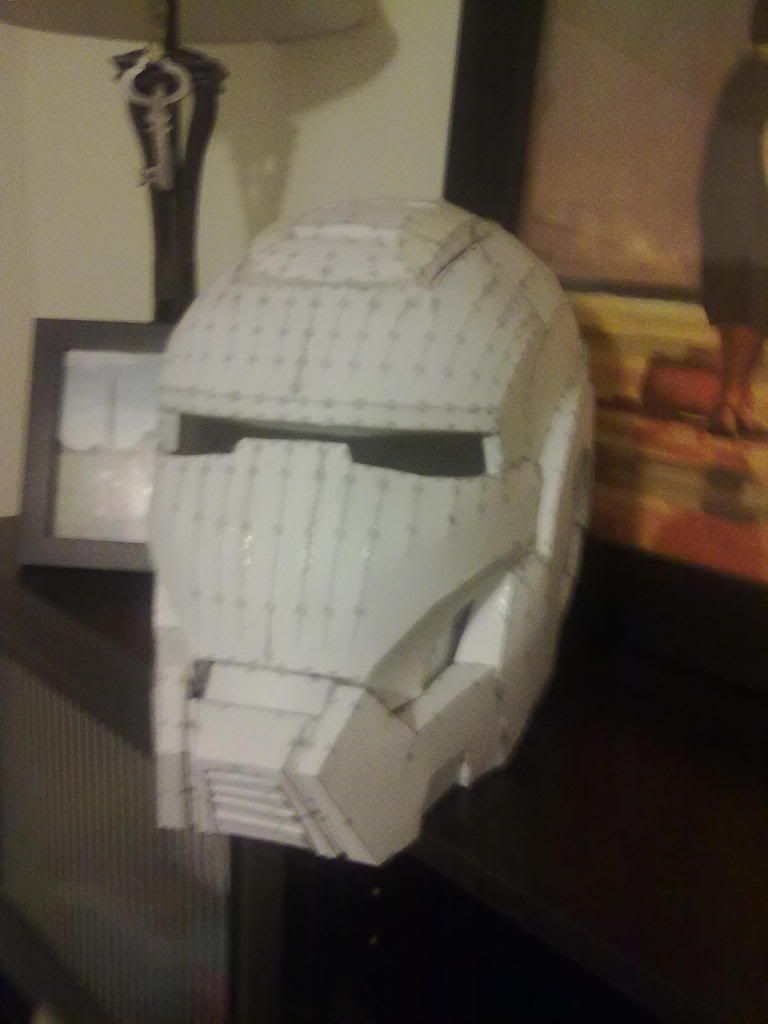 After hardening and some sanding:
Warping:
I welcome positive criticism and suggestions. I am very much a noob and will admit it day in and day out. The only way I can get better is to take advice from others.
Last edited: