So this project has been a long time coming (25years in the Making? Lol) I remember when I was young watching this cult class BMX Movie called RAD, It shortly became my Favorite Movie as a kid and I dreamed of one day owning "that bike" one Christmas I got a bike close to it (A Mongoose Mini) but never got the real thing.
Now that I have had the resources and time I figured I'd attempt the Build, I honestly had no idea how HARD parts where to find for this Bike and how costly it would be.........Boy was I in for a Big Surprise.
So here goes! The Start to Finish of my "CRU JONES" Bike Build!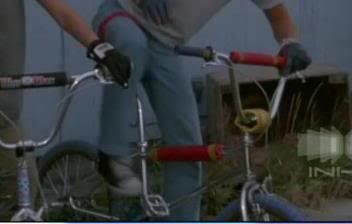 Last edited: