Hello all, i have been a member on the lair for about 3 years, although i have been quiet for most of the time i have been trawling threads and builds. Finally a little over a month ago after seeing some of the budget suits and foam masterpieces i found the motivation to pick up my thinking cap and get to work!
I have set myself a bit of a time constraint, i am hoping to have my suit done by March for a con held locally here in New Jersey.
biggest inspirations were:
http://www.thehunterslair.com/index.php?showtopic=4161
http://www.thehunterslair.com/index.php?sh...=20424&st=0
My progress has been slow but steady, i do have until march so i feel it better to take my time and get things looking as best as i can.
i know enough blah blah blah ONTO THE PICS
last bit of dreads drying
cannon, made from an old nerf gun barrel and odds and ends
LEDs in the cannon barrel
buncha dried dreads
old rubies mask turned into a halfmask
foam blade gauntlet
computer gauntlet top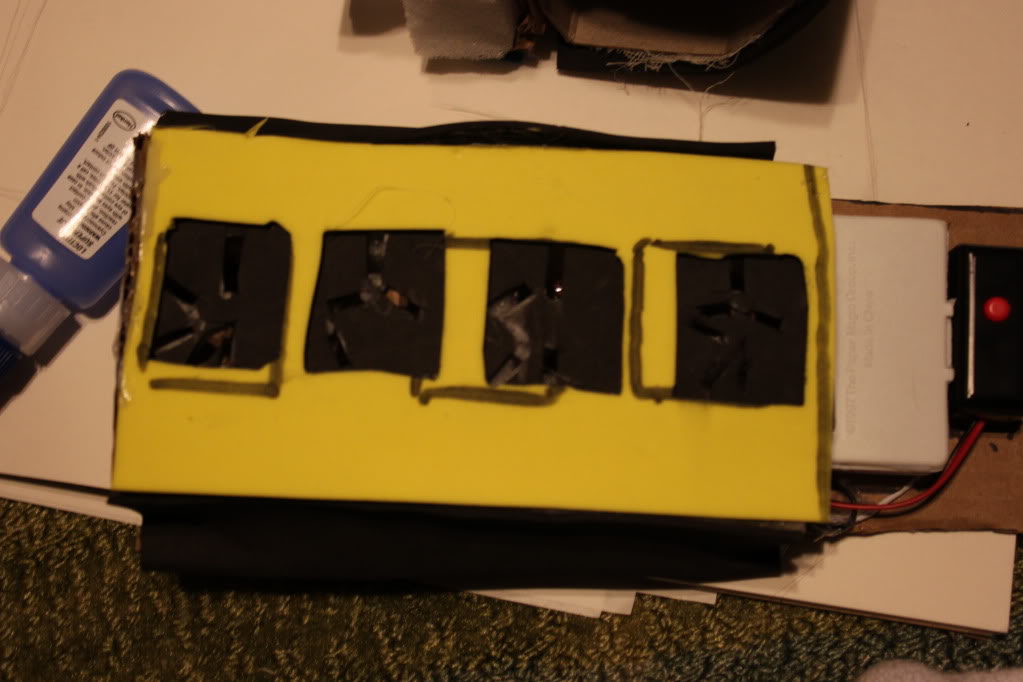 Lights in the computer
Please let me know what you think so far, more is still to come i assure you!