Sr Member
RPF PREMIUM MEMBER
I purchased a Taurus 85 parts kit to make a non-firing Mal pistol (aka Liberty Hammer) and this is what it looks like: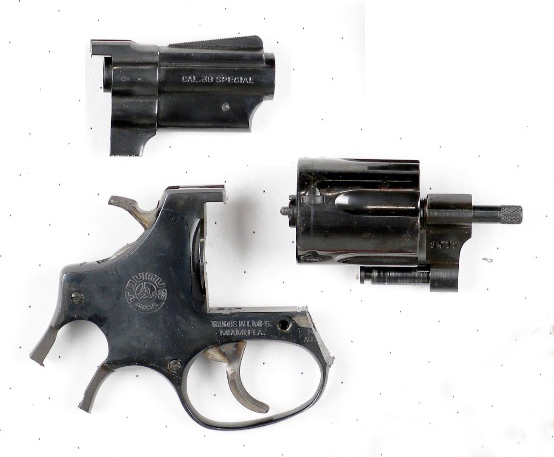 I need to add a custom handle as well as replace the small area in front of the trigger guard that was hacked off. So ideally this should be made so that I can re-blue the entire piece (or at least around the trigger guard that will be exposed)
A google search says that most hand guns are made of 4140 steel. So do I just ask for this when I have a machinist laser cut and mill the custom handle? (photo below) Or do I also need to have the newly machined add-on part hardened somehow before welding it to the Taurus?