Hello Hunters, My name is Jonathan and I'm ready to embark on the journey.
This is my first predator build so any tips would be greatly appreciated. I'm getting my under mask from Termokk here in the Lair(Thanks Corey!!) and everything else is looking like its coming from scratch and a little bit of pepakura (bio, armor, skin, weapons, dread beads, the whole 9 yards). I really want to personalize my pred as much as i can and really try to make it unique.
The first step is to get a undermask or as my wife calls it "my christmas present" and thanks to Corey, that ball is rolling. After that comes in I'll start working on the Bio Mask.
Next is my skin, (gotta have something to put all that kickass armor I'm going to make on).
I'm 5'10/145lbs, so I think I'm going the "mr inc" route with my body skin. I want my skin to fit pretty decent and I need to I can bulk it up a bit.
So far I have my pvc mannequin frame together and I'm waiting for my wife to duct tape me together so I can finish the mannequin and start building the skin.
Here's some pics of the Laser Mines I'm making.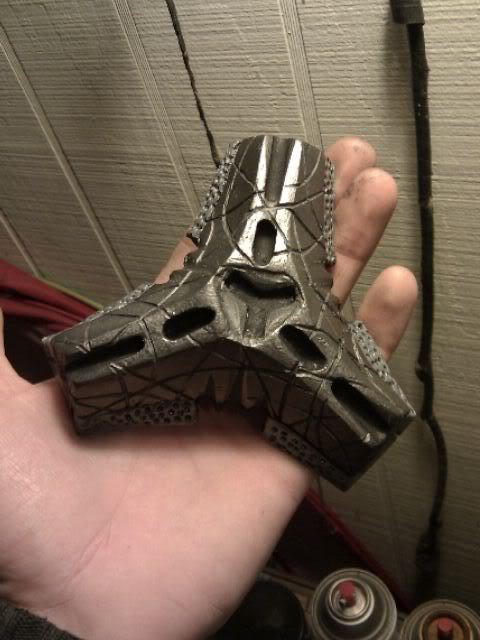 And here's a pic of the Wrist Blades I making. I still need to mold and cast a couple of these in resin. I think I'm going to fix what i need to on them and mold a couple blades tonight.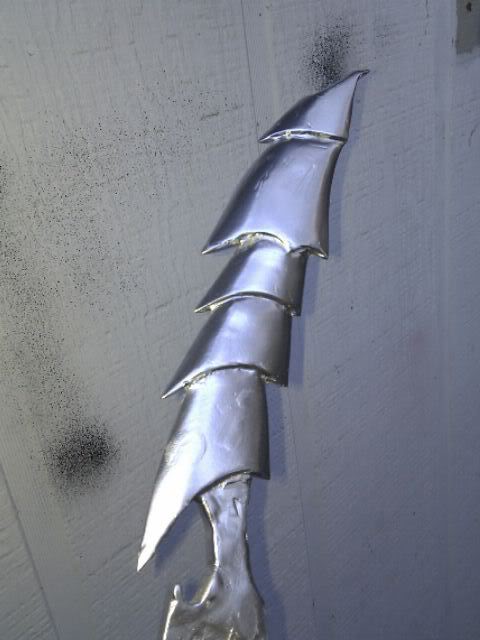 So my next step is the skin, I need that before I move forward to the armor.
Thanks for looking, Enjoy the Journey, This is going to be fun.