Hello Hunters!
I got 20lbs of Chavant Medium today in the mail and well I guess it time to start putting those Fine Art classes I took in college to good use.
As the title says I'm "claying it by ear" design wise. Right now I'm thinking a Wolf/P2 mix with a little bit of what happens along the way. I think that makes sense
Anyways on to the sculpt!
First I made a Base to sculpt on. I really like the over all shape of the wolf bio. So I scaled the pep file to right size for my masks. After I built the model, I slushed around some smooth cast 65d on the inside of the bio to harden it. I recommend a nice thick coating of the resin (4 good coats should do), that way when your working the clay you have a hard surface to push on. Alternatively you can Fiber Glass it but the fumes suck.
About 1 hour and 1 lb into it. Smoothing out the model and having ideas.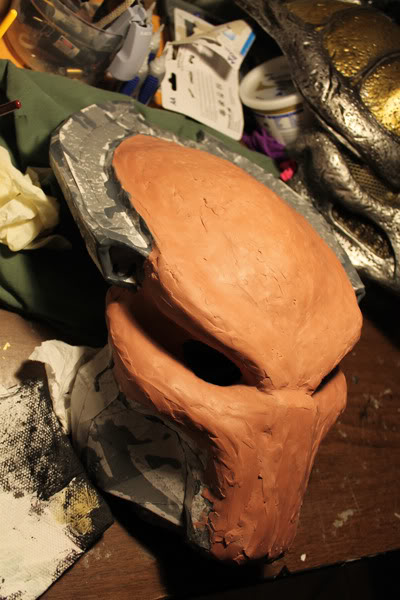 Feels good to have some decent clay in my hands again.
Thanks for looking and commenting folks