Well-Known Member
RPF PREMIUM MEMBER
Hello everyone!
I was hoping someone could help me identify/confirm the origin of this prop replica.
This is something I've been meaning to try to learn more about for years but never got around to it— YEARS ago when I was dumb and hardly did any backtracking/research into what I was buying before I bought it, I got this Spider-Man 3 pumpkin bomb off, thinking it was a 3d print, fan-made replica, something to that effect: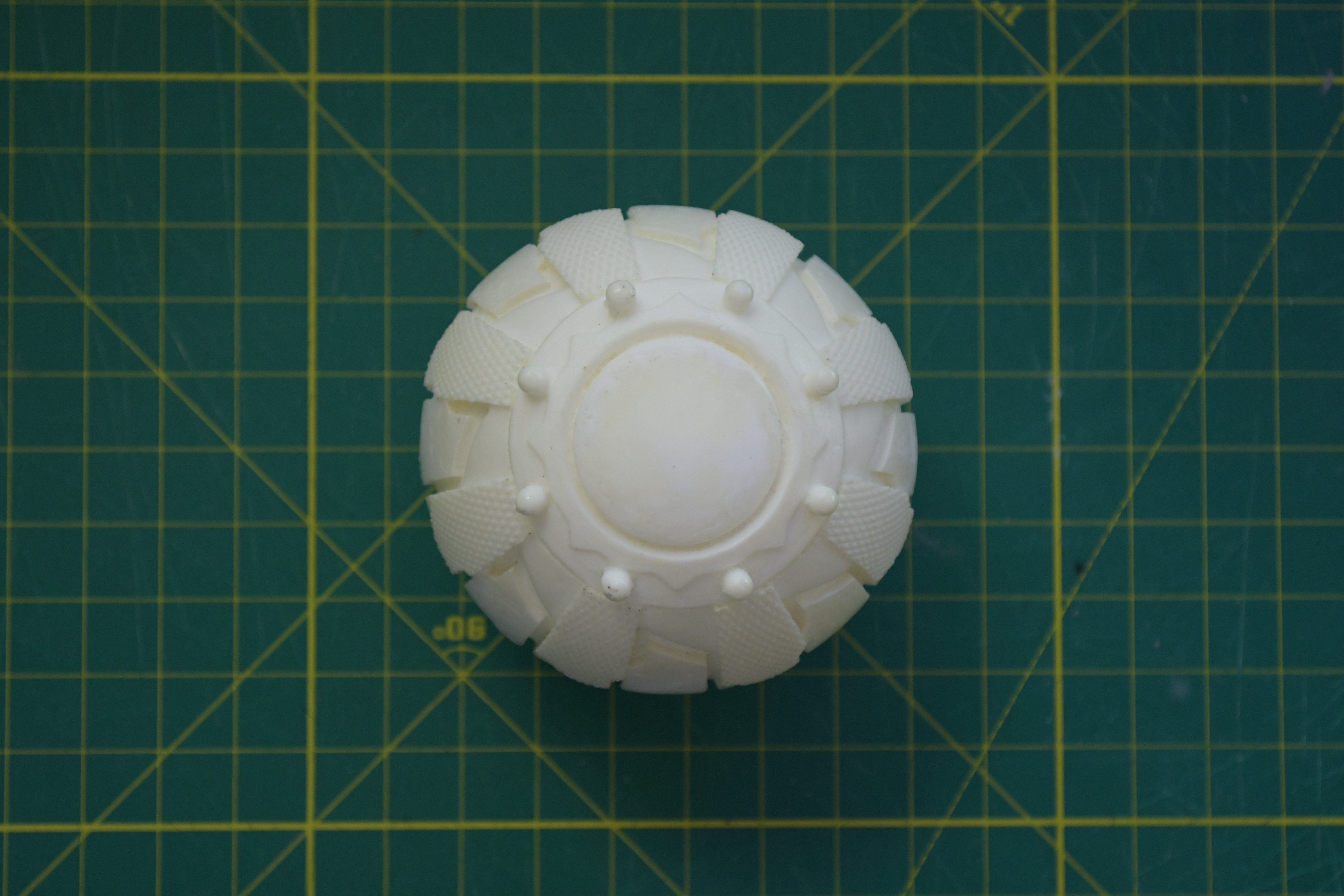 (my photos of what it looks like today after a little bit of work done on it, not what it looked like when I originally got it, but not too far off from what it looked like either)
After I got it and noticed the obvious seam-lines, it sort of hit me that this might be a RECAST and I started to get worried. I did a quick search around and didn't really find any other replicas like it, and started to feel better but I was still skeptical. So, I shot the seller a quick message and asked where it came from, asking if it was a fan sculpt, if they made it, if they were just reselling it, and they told me:
"I actually bought a cast that was made for the production many years ago. This is a copy of that cast. I can't remember the person I bought it from but I haven't seen any like it floating around so I'm quite confident it wasn't fanmade. I was told the prop I bought was made for the film but not painted nor used for it ultimately."
Now, "I can't remember the person I bought it from" was a bit of a red flag, but to be fair...
I
couldn't remember who I bought this from without the emails I archived for the purpose of fact checking. If I didn't do that, I honestly wouldn't be able to recall who I got it from, just that I got it from ebay. So while it was sketchy then, it sort of feels less sketchy now??
I also noticed that it was missing the screws, and the bulbs/points on the top were positioned wrong for Spider-Man 3 (but right for Spider-Man 1) and did some research into different versions of the props used in 3, and found a bunch of examples like this:
https://www.yourprops.com/Pumpkin-Bomb-original-movie-prop-Spider-Man-3-2007-YP59285.html
There were a bunch of solid resin pumpkin bombs made for set dressing used for 2 and 3 (molded from the first movies bombs, interestingly enough) which matched up pretty close with what I have here, and looking back at it now I think some of the blemishes even match up, but I'll have to take a second look— but with that I accepted the origin, called it a day and put it on my shelf, meaning to eventually fill the bubbles and sand the seam-lines and paint this thing.
And now that I finally started doing that, years later, I realized I still didn't REALLY know where this came from. Like, did it really have lineage back to the original mold used for the movie? Obviously not screen-used, but did the original casting come from the same mold? Things added up with what the seller told me, and it seemed to match the screen used set-dressing props I've seen float around the internet, but does anyone know if there was a run of props this might have been cast from, or does this look like it was cast from the real deal? Or from a casting of the real deal? Or a casting of a casting of a casting of the real deal?
Thanks for your time!