After last year's Nerf build I have decided to pull the trigger on a more realistic version. I scored a nice King Arms Thompson for cheap on Craigslist last week. I am going to be fabricating most of the rest. Very learn as I go but I have a garage full of tools. I have been getting all of my measurements from various posts on the alienslegacy.com forum.
I am starting off with a scratch build Spas cage. This is the second try at getting the rib indents done. The first piece of sheet metal was turned to scrap. There were several iterations of molds to hammer on but I think I finally got it right. I found a video on youtube that guided me.
Excuse the mess on my work bench. A lot of things were falling off of shelves as I hammered away with a 4 pound blacksmith's sledge. Even with the garage door closed my wife said that the neighbors were staring at my house from all of the banging.
Now for the ever so dreaded fun part: drilling and cutting out all of the holes. I will be leaving my hammer mold together so that if I screw up the holes than I can just hammer out a new piece of metal.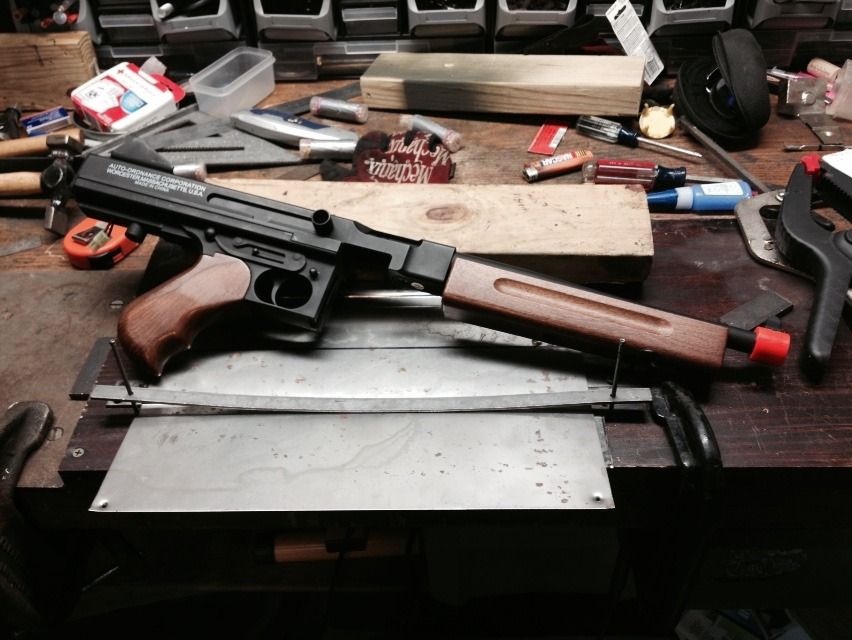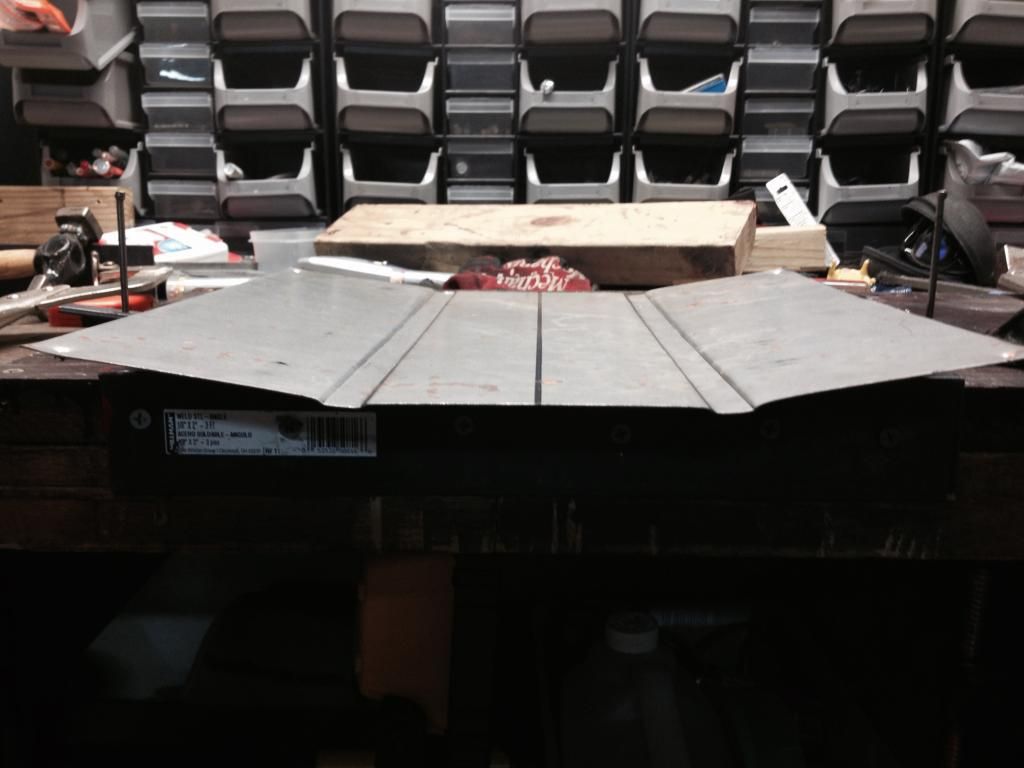 Last edited: