Hey there fellas, i've been asked numerous time. Hey Cha0tic/Spiderarmyx do you do puff paint? If so can I see some examples.
I've done puff paint work before but don't have examples of the work as they were sent to clients and I never got any pictures from then just positive feedback.
So I'm starting this thread to show examples.
I'm currently puff painting a Amazing Spider-Man 1 Suit for a Client.
Here is some progress I did in about 30 minutes today before my hand started cramping and before I had to make dinner for my fiance and I.
Also I know some sections are missing a little spot I will be going back over it. some sections I noticed as I was doing it and Instead of risking messing the wet paint around it I rather wait till it's dry and pop the little section in.
Now I know I'm not the worse nor the best at it, I'm doing a solid job. Improving daily and on my grind to get to the top.
​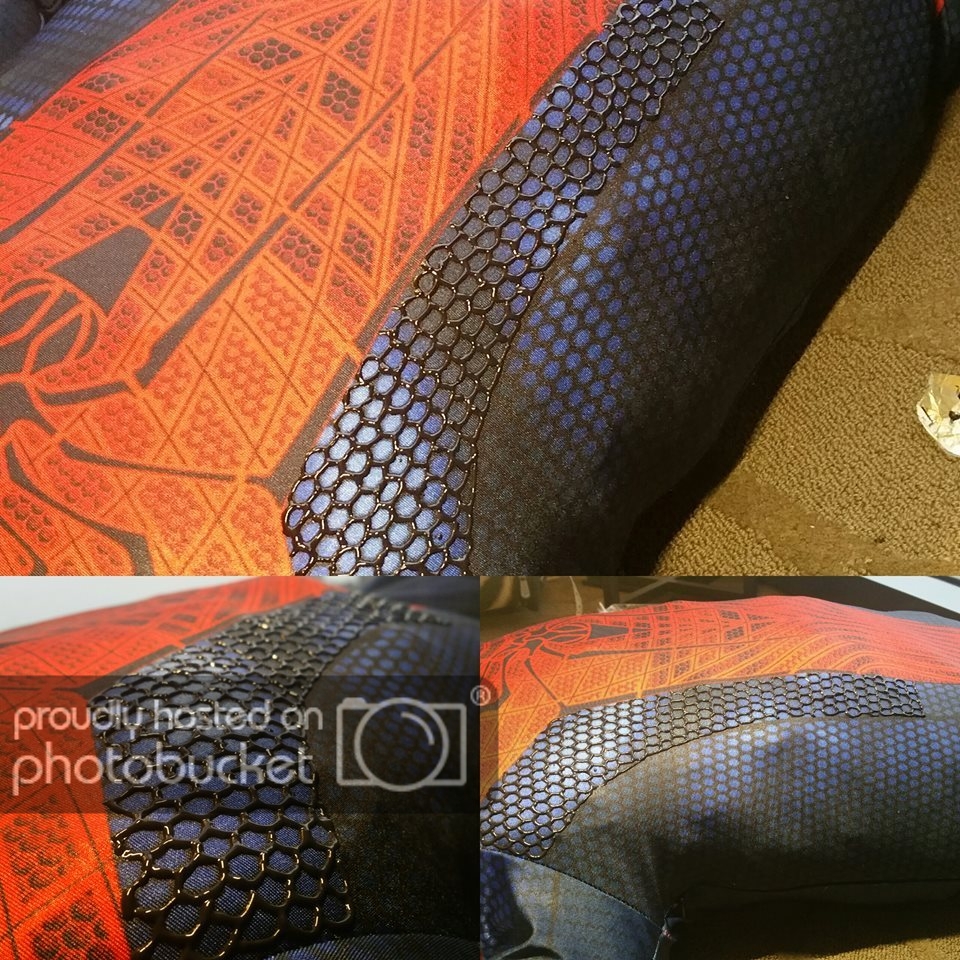 Last edited by a moderator: