Currently I'm a little hyped by the Galaxy's Edge merchandise.
This stuff is outrageously expensive, and getting it to Europe doesn't make it cheaper either.
I really like the Rancor Tooth Beer Flight and I think it will be a great idea for the next "May the 4th".
However, the cups are really tiny and drinking beer out of thimbles seems a bit exhausting to me.
So that in mind I started making my own Beer Flight. The basis are camping cups made of stainless steel (0.2L / 6.7 oz) on which I shape the teeth with air-drying modeling clay.
After hardenig these are sanded a little and spraypainted. Some weathering/aging and at the end the edge is sealed with food-safe varnish.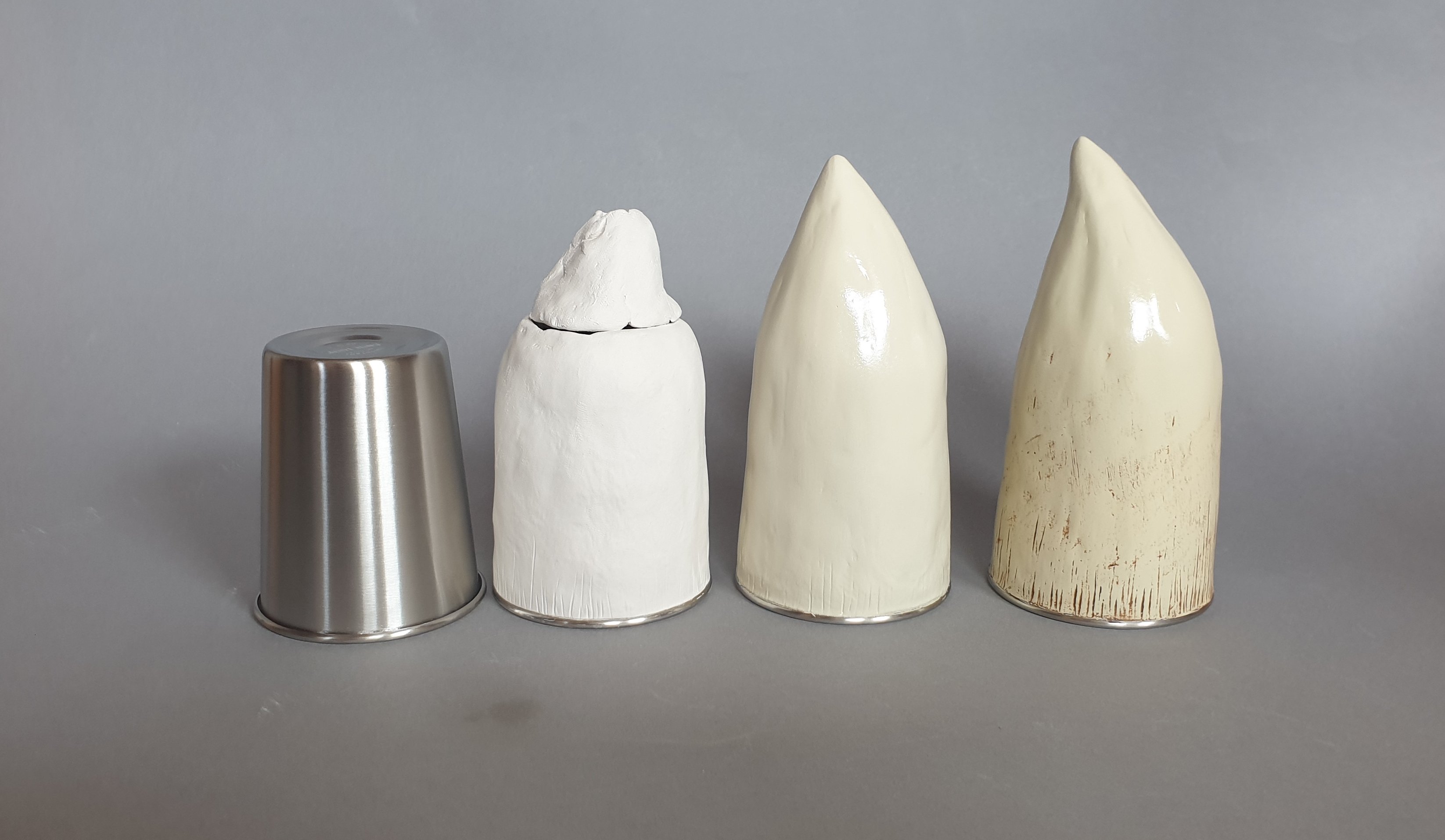 An olive wood board is planned as a stand.
This is what I have achieved so far.
Last edited: