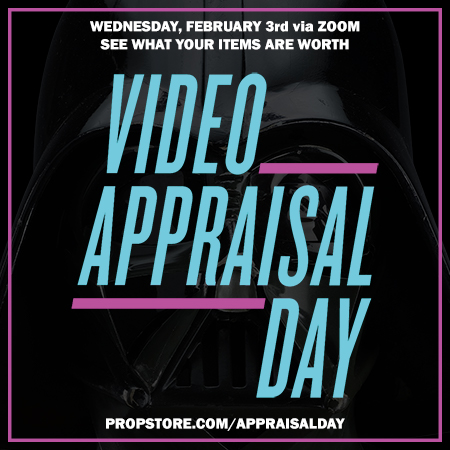 Sell with Prop Store.
No appointment. No waiting.
Grab your item(s) and jump into our Zoom meeting ANY time between 12pm EST/9am PST and 4pm EST/ 1pm PST to be immediately connected with a Prop Store consignment specialist.
We will help you through the process of selling in our upcoming Entertainment Memorabilia Live Auction – Los Angeles.
Cash advances are available on a case-by-case basis.
In addition to a free appraisal, participants will also receive a FREE 2021 SUMMER AUCTION CATALOG as soon as they are available this Spring.
Click here to register for a reminder email
and be one of the first in the door on February 3rd.