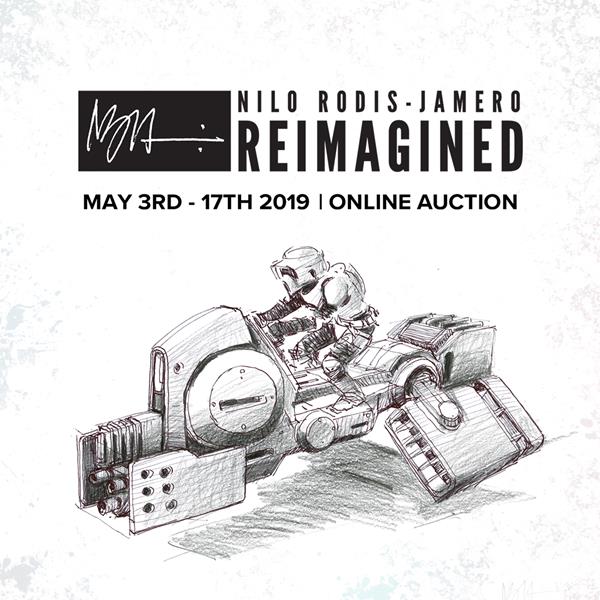 Register now for the NILO RODIS-JAMERO REIMAGINED AUCTION
Prop Store presents an exclusive collection of 150 lots of hand-drawn artwork by veteran Art Director, Costume Designer, and Concept Artist Nilo Rodis-Jamero - a key designer for the original trilogy of Star Wars films. These works are an alternate take on now-classic film designs.
"I had fun re-imagining Star Wars and remembering what the designs looked like, and why. Once satisfied, I started sketching alternate designs and rekindling ideas that were dismissed along the way as we headed into production deadlines. I haven't entered this world since I worked on the films. Most of all, pen and paper sketches are such a blast. A tightrope walk without the net. Ideas either work or do not, there are no undo or delete keys," said Rodis-Jamero.