Hello everyone!
I'm Ricardo Xavier, I'm new to the RPF and propmaking, but I decided to give it a shot so here I am!
Currently I'm working on my
first
project called "
Terrible Fate
" in which I'm making an aged replica of the
Majora's Mask
from the
Legend of Zelda.
I've got a lot to learn but so far everything is looking pretty good I think. Hope you like my work, any suggestions or ideas are gladly received.
​
This is how it all started. I drew up my blueprint in Adobe Illustrator with all the details and dimensions of the mask. Once I had it printed to scale I cut out the main piece that would be the shape of the mask so I could start working with the dummy I made out of foam.
"You've met with a terrible FOAM, haven't you?" Since I'm mostly experimenting with this I haven't really had the chance to find the most appropriate materials for prop making so I'm working with what I have available for the moment. I used polystyrene foam and I know there's some other high end foams that are better for this kind of stuff but all I could find in the local stores was this one. This kind of foam is great for other kind of things and Ive seen some pretty cool sculptures made out of this foam but for me It didn't gave me the kind of smoothness and detail I wanted and also I'm afraid it could break or something since I'm not making a mold out of it. But in the other hand it served me well to have a better understanding of how the mask could actually look like.
I figured a way to make it with wood. Maybe this isn't the best way to do it but for me this worked great. I used the foam I first used to do the mask, cut it in half and sliced one side in to 8 pieces of the same width of the wood panel I had. Once I had the pieces with numbers on it, I traced each piece in to the wood and cut two of each one, that way I had two symmetrical parts of the "heart" shape of the mask.

[*=center]And this is how it turned out!
This is what happens when you combine a lot of patience, sanding and love... you get a really cool heart.
Finished making the mask hollow. With the Band Saw I cut the inside of each slice so when all were put together, voilà! got myself a hollow heart!... though that sounds kind of sad...
Bondo! this worked great to fill up the imperfections that the mask may have and make it even and smooth.
Sanding, sanding, sanding... After applying the Bondo I had to sand everywhere I used Bondo to make it nice and smooth.
After using primer I could see what parts still needed more work. Some Bondo to fill and "apoxie Sculpt" to highlight some details was enough for everything to be more even.
I started making a frame for the back of the mask, this will be then painted and carved to look like an rusty old metal frame.

[*=center]Preparing for detailing!
*More updates coming really soon!
​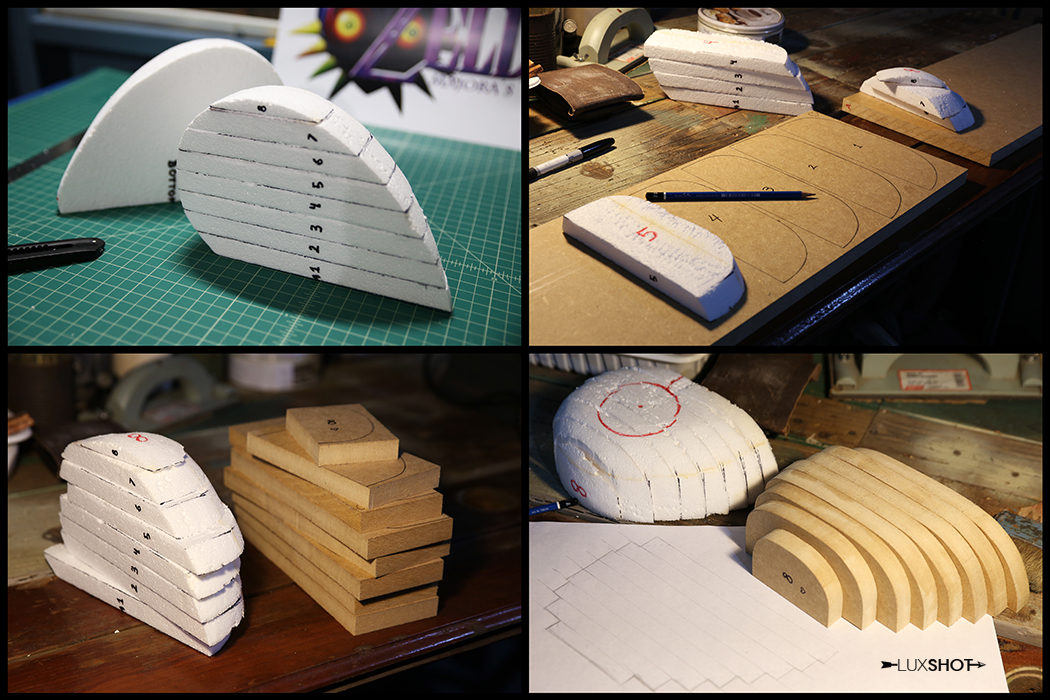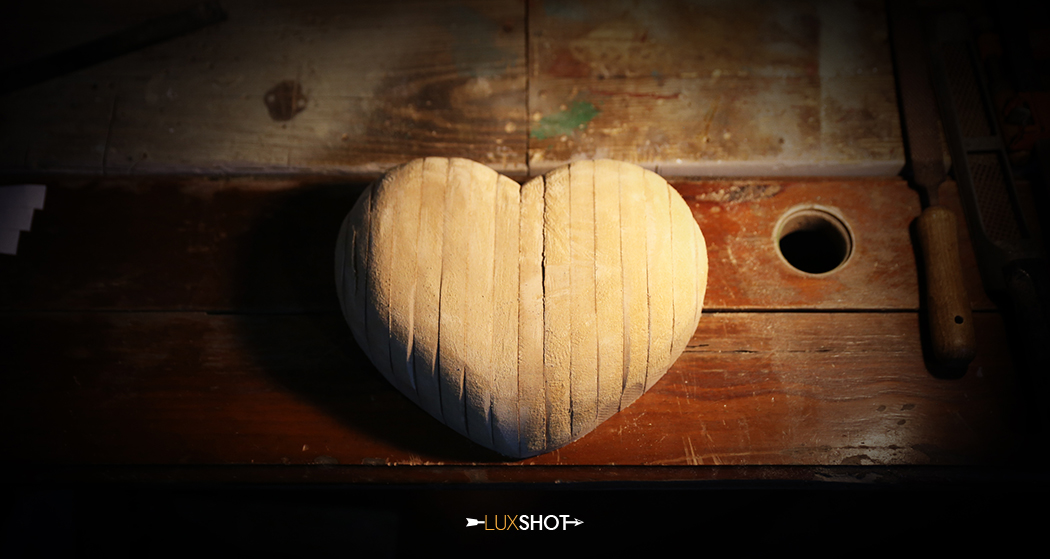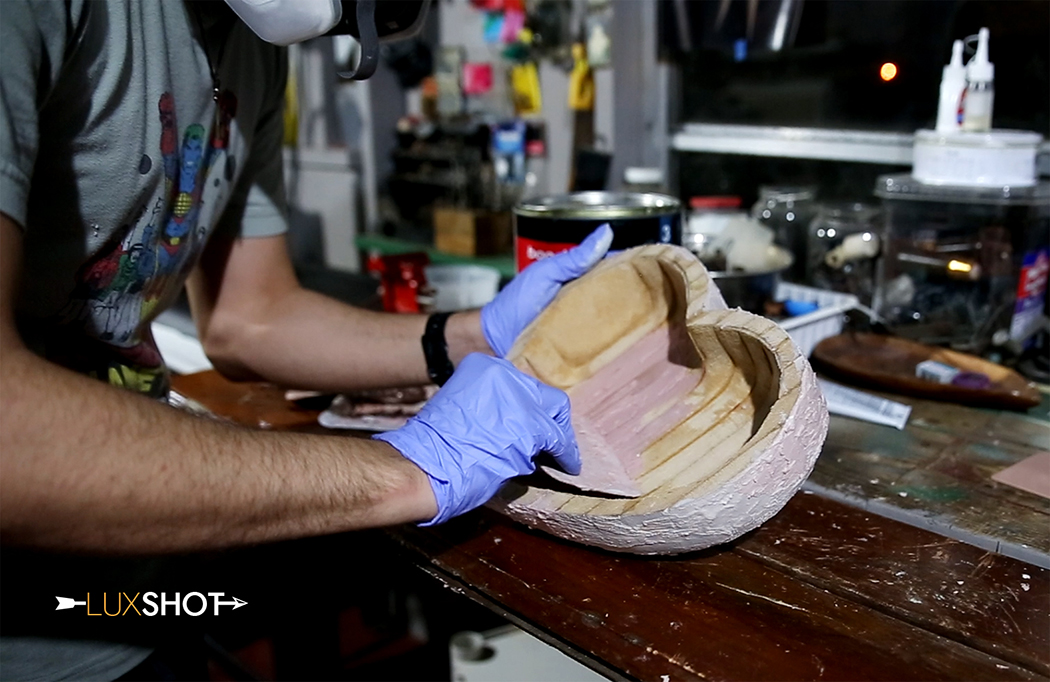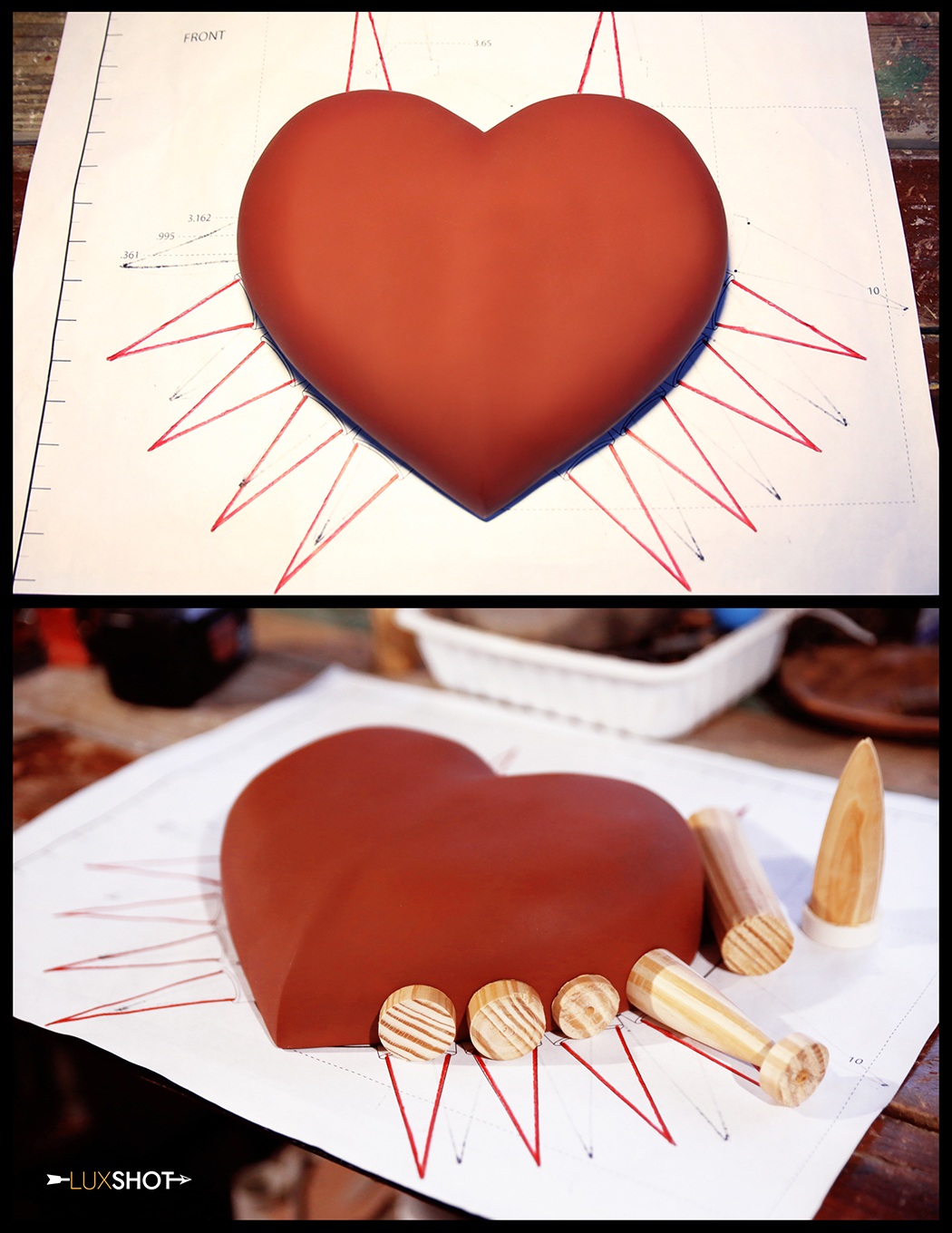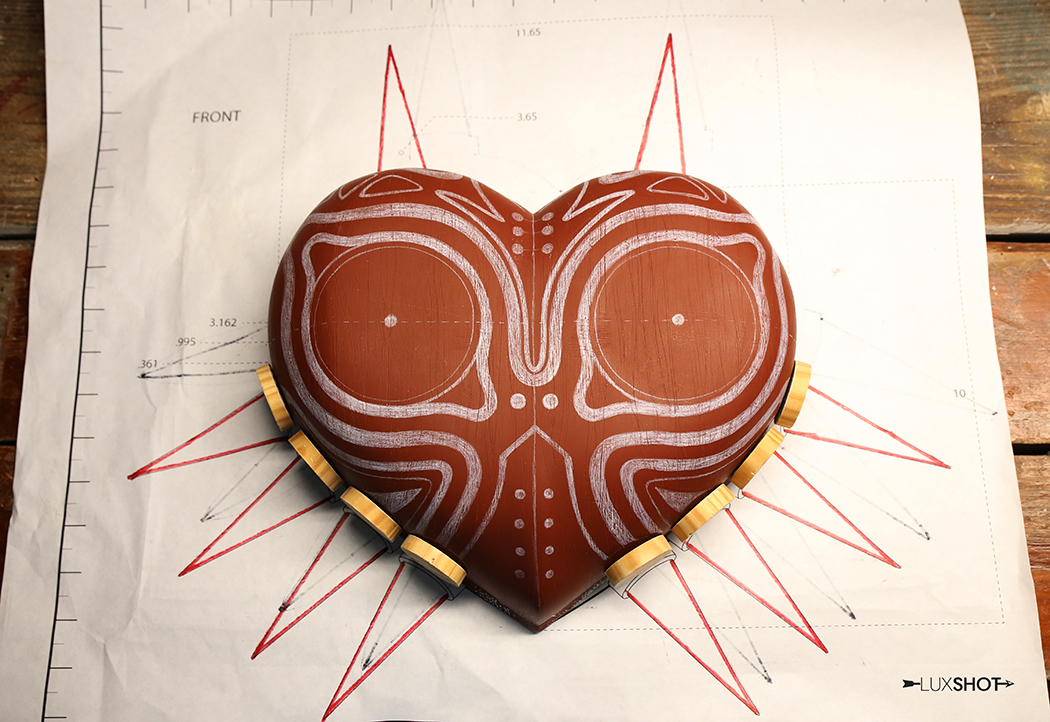 Last edited by a moderator: