I've been researching the heck out of these clapperboards for the last few months, for completely unrelated reasons, when this came across my desk.
Coming up in Heritage's November 4th auction is a Jaws clapperboard:
Heritage Jaws Clapperboard
It sure looks right, right?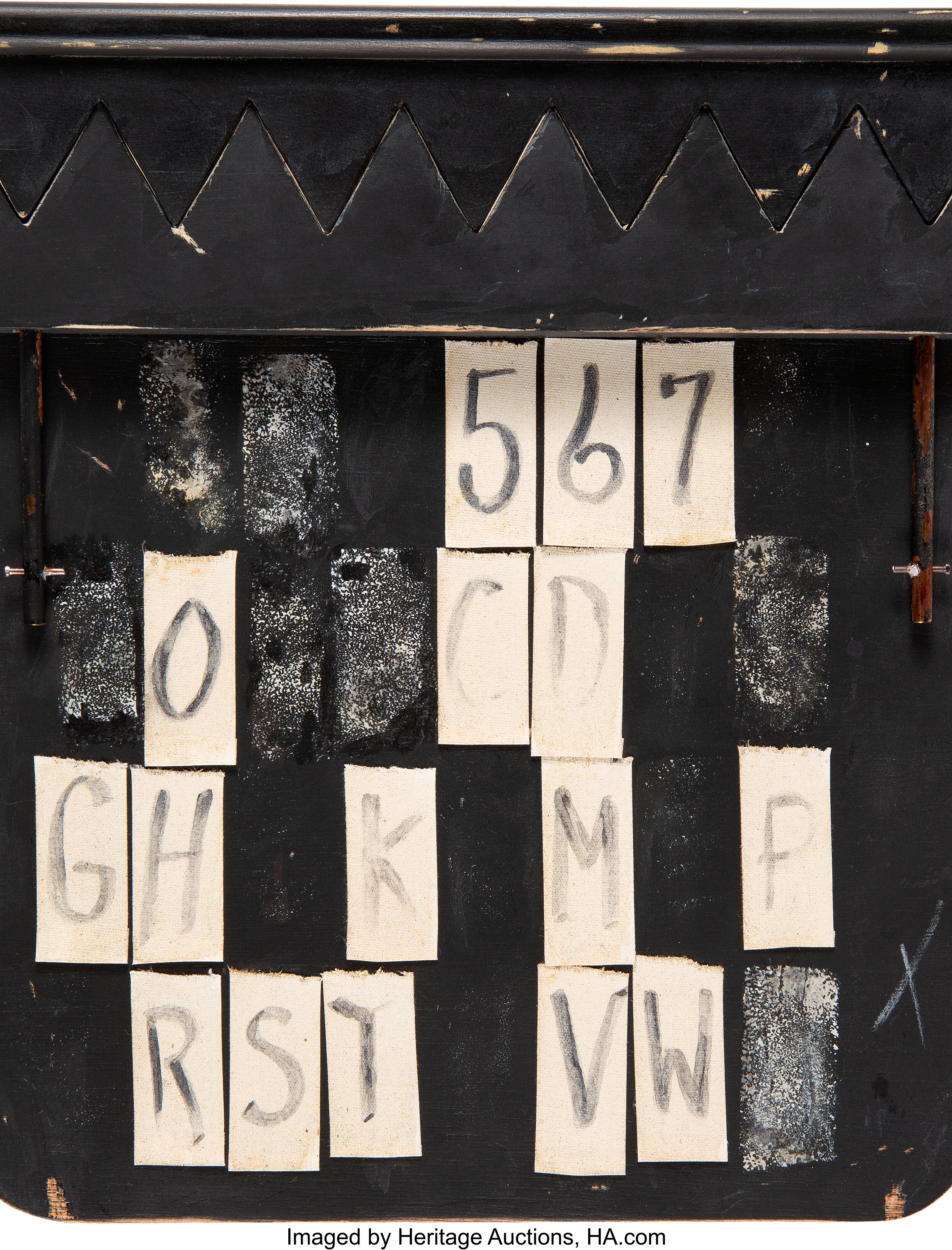 The slate, tape numbers, and all the wear seems to match this photo:
So it's a slam dunk! Wait, is that a Prop Store watermark? Yes, yes it is. In fact, they sold one quite similar a few years back, in 2016:
Jaws Clapperboard Prop Store Auction
In fact, it's really similar. Like, almost identical. Down to the wear marks, paint chips, the tape... the only differences is the Heritage clapperboard is "A" Camera, and the Prop Store one is "B" Camera, and W. Butler has been covered up with R. Metz.
So, there are some sort of shenanigans going on here. Was the "B" slate changed to match the Spielberg photo? Then why does it say "A" Camera? Is the A slate a copy? If so, it's a good one!
I have my suspicions. The "A" slate has wear, but it looks much "fresher". The wood hasn't oxidized, and the nails through the wood guide dowels on the back look new... and there doesn't seem to be holes below the guide dowels for screws or hooks that the elastic bands attach to that make the jaws "snap". The painted text on the front appears to be from a stencil that matches the inconsistencies of the "B" slate.
Provenance aside, the "B" slate seems to have more appropriate wear, and the tape with R. Metz and the date tapes accurately reflect the filming of the underwater severed head scene, rather then the photo, makes it seem more authentic. That, and it sold over 5 years ago... giving someone plenty of time to replicate it. So that's where I'm at for the moment.
The question is, which one is real? The "A" slate? The "B"? Both? Neither? Has the "B" slate been altered to look more like the Spielberg photo?
That's just my take. I don't think that there is any ill intent here on the part of Heritage. If one is fake, it's a darn good one. If it's been altered, that's a scary thing.