Well-Known Member
RPF PREMIUM MEMBER
Hi everyone,
I have an obsessive tendency to notice small details. On the recent upcoming PropStore live auction, there is a "Lot # 5: ALIEN (1979) - Women's USCSS Nostromo Crew Jacket Prototype", I did get very excited at first, newly surfaced Alien costume, even if it is a prototype!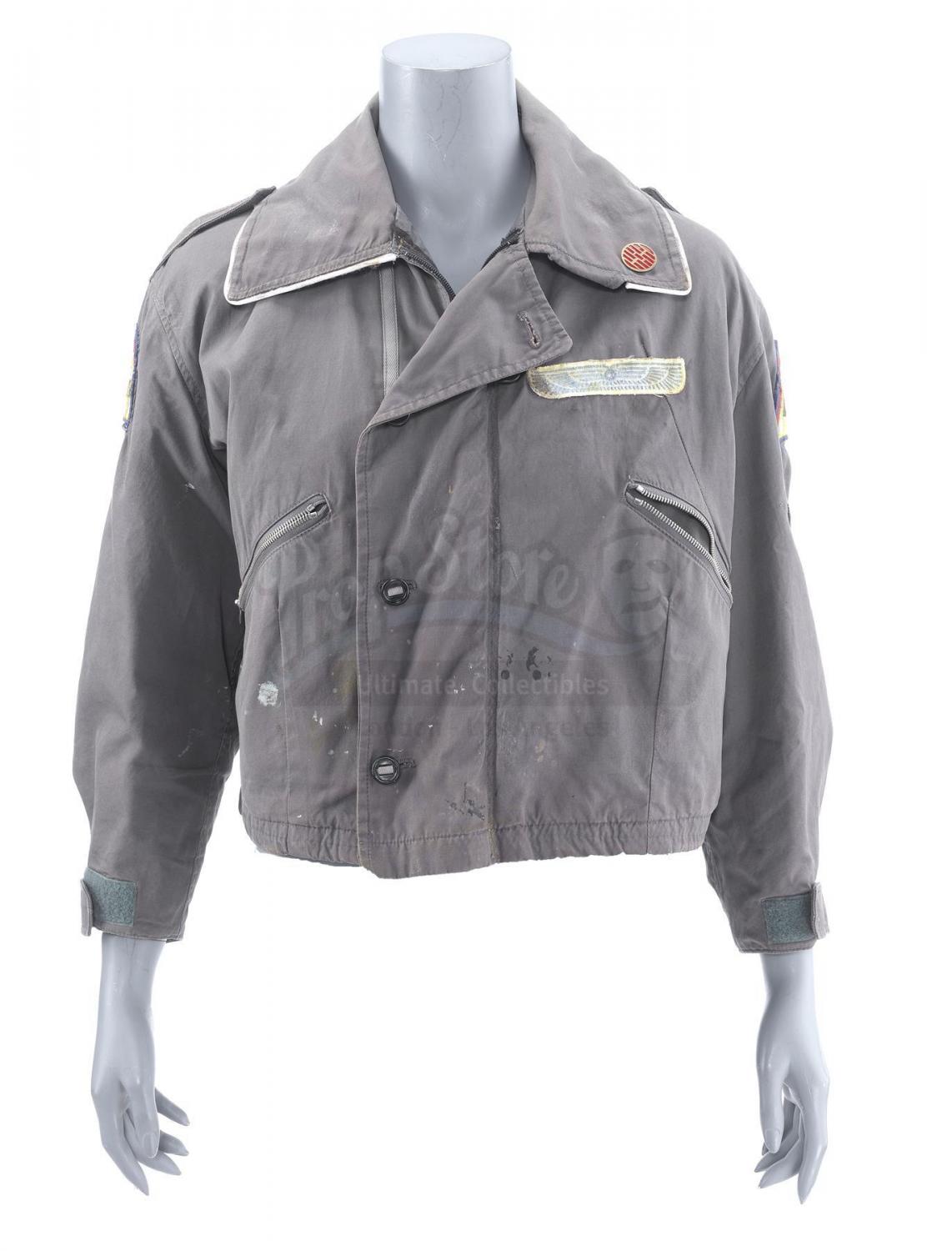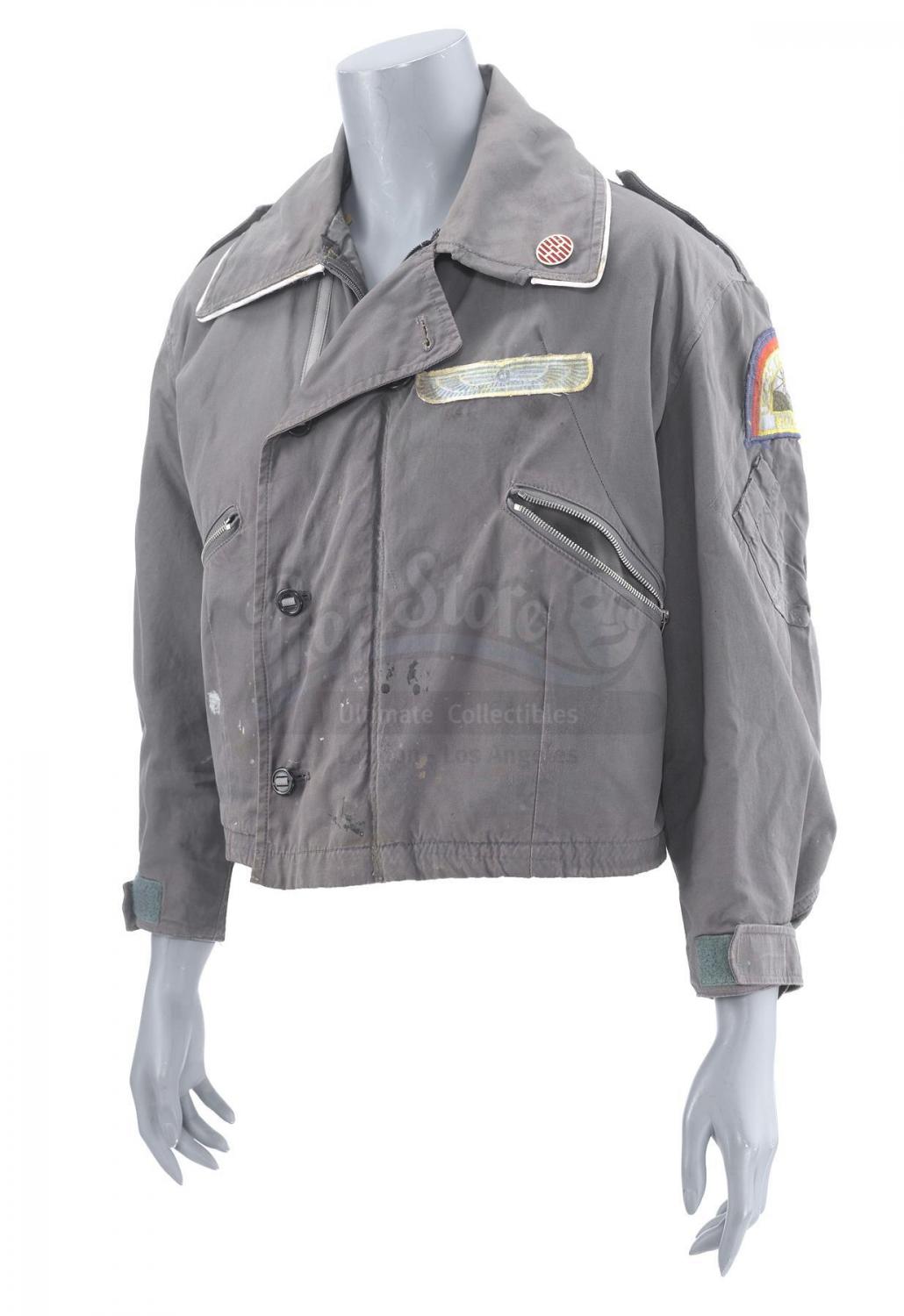 Lot # 5: ALIEN (1979) - Women's USCSS Nostromo Crew Jacket Prototype
It took me exactly 26 seconds to realize that something is "off" and I am going to go out on a limb and say that I doubt this jacket was part of the films production in 1978.
The wings are way off
- Non of the production samples I have seen so far had merrowed edges.
- All production patches were glued on not sewn.
- The design is way, way off from anything used in production. Not even close.
Frankly this looks like an ebay patch sewn on backwards, in order to conceal the front.
Definitely not a production patch:
Looks like this ebay knock off: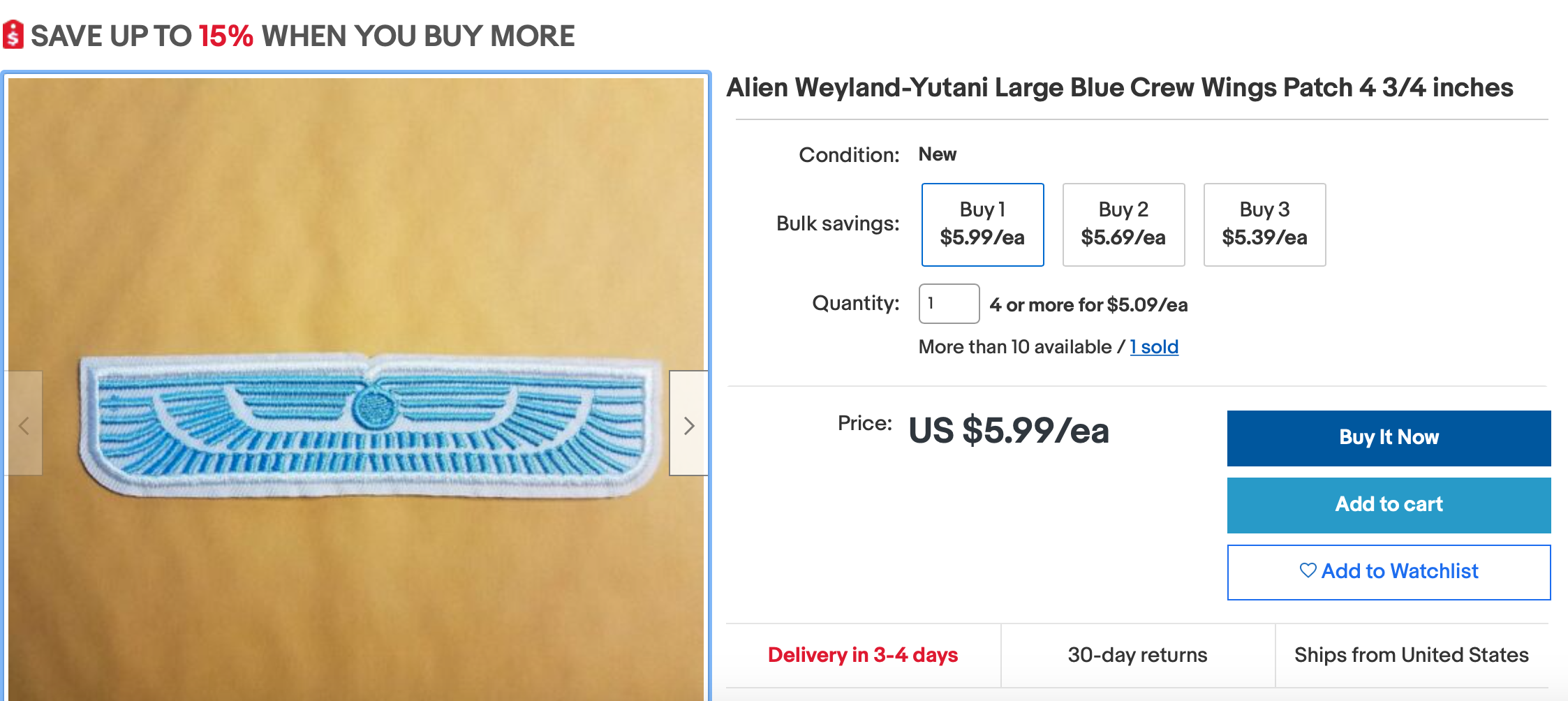 A production patch, verified by many different sources:
The shoulder patch is also way way off.
Same faults as the wings...
Definitely not an original patch,(maybe a thinking cap patch?)
An original patch, again confirmed by many multiple sources:
In my mind this is clear cut. This is not a production made jacket. I don't know how the people at PropStore did not notice this... or can claim with confidence that this is a production-made jacket.
Last edited: