Hi guys, as some of you may know by now , I am awaiting probe droid legs from master Lee.
Lee was very generous to accept my comission , I am very lucky he took this on , I am unsure of whether I could have pulled those off! After seeing
lees and Guys build thread on the probe , I decided I had to have one!
The probe droid is one of my favourite ships/machine in the Star wars universe, I attempted a build many many years ago, before I even knew the RPF existed, now with more experience and information found here, I am able to have a shot at scratch building this.
no doubt is a complicated build so bare with me on this very , very slow build process.
I wanted to originally vac form empty domes for the upper head, lower head and upper body (will call these the "PR domes") out of 3-4mm styrene , which they said it would be more than sufficient in strength.
I figure vac forming would not distort the mold or buck as silicon may do when casting.
The next step was to make the bucks the way I have seen here , by cutting fins to a desired shape than covering them with some kind of sculpt putty.
Although I have seen photos that it does work , after 2 attempts at this , it just did not sit right plus unless ran with a lathe, again no true roundness can be achieved, not to mention the labor intensive procedure.
these were the original attempts.
version 1: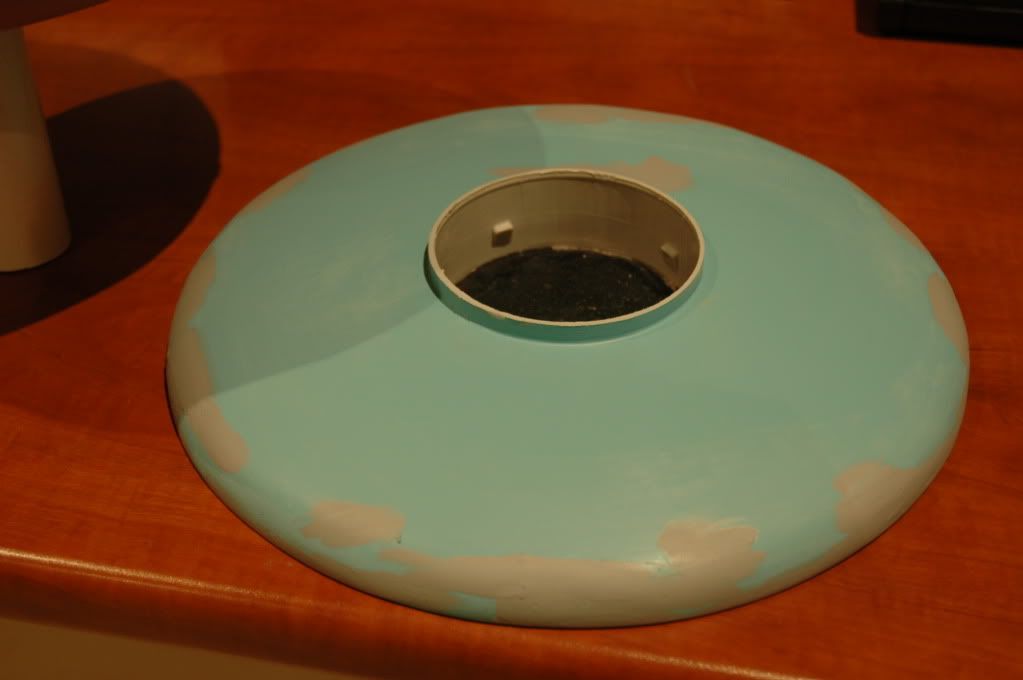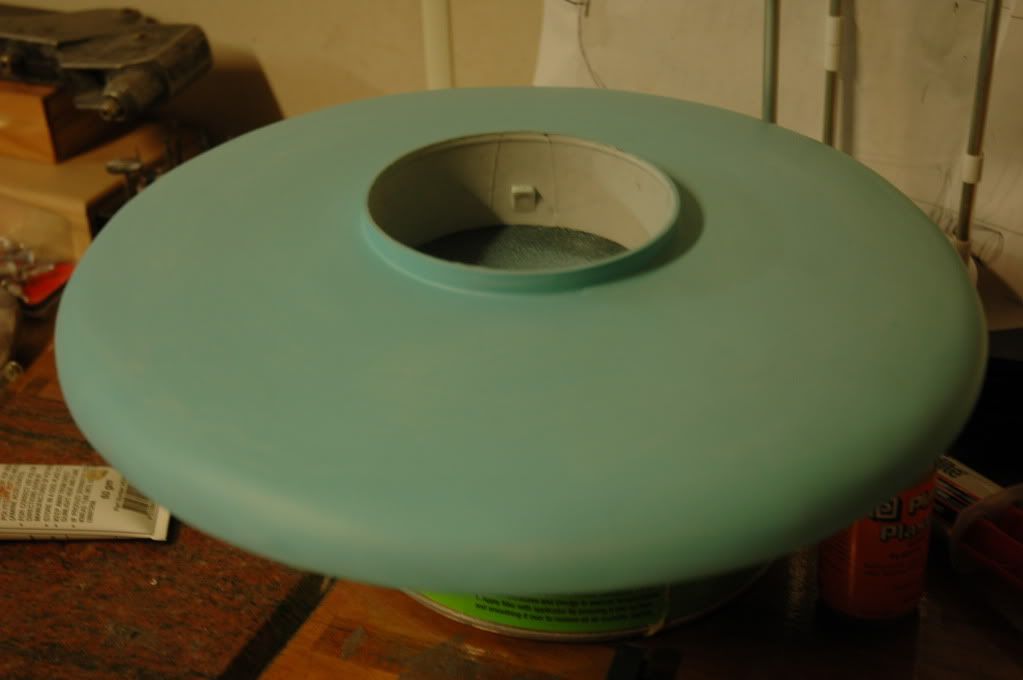 version 2:
was a 2 piece top head
neither of those I was happy with.
After talking to the guy who vac forms, also injection molding and some other stuff, he suggested the domes be mastered by a CNC.
I took the drawings and they were plotted by tracing them.
The material that is used in the making of master molds was used for these.
the rear of the PR domes were going to be as hollow as possible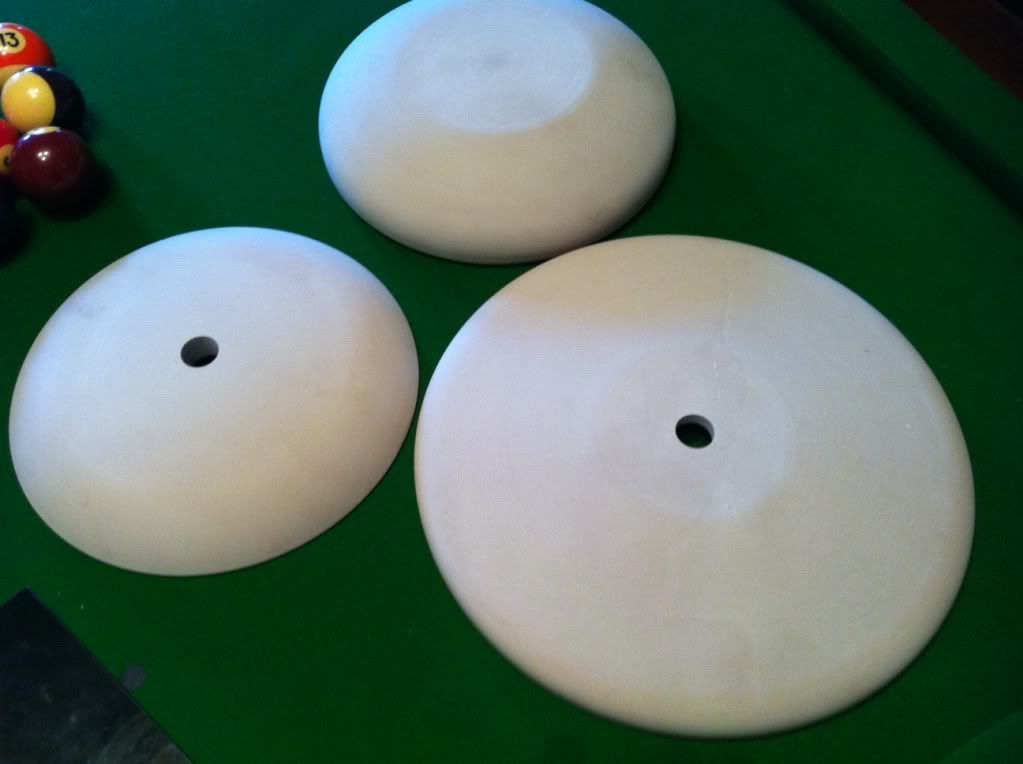 With this mold or actual heads , it can be easily vacformed over for armor plating.
Problem discussed today is that if I wanted to do a small run of these as EMPTY PR domes, these could not be feesable as the material itself is way too expensive and takes quite a while to machine.
So my next step is to either to remove the millimetres required of these domes to be able to get them vacformed OR go back to square one and cast these up, which I dont want to do!
Vacforming these molds is not easy as the upper and lower head tappers in therefore it cannot be just vacformed with out having a complex mold that retracts.
They will try a few more options with the facilities they have in the shop before proceeding .
At least I would like to have access to a finished mold should the need of reproducing these became a "wanted" item.
Will post as I know more , once we get past the domes, then we start the "skirt"
thanks
Marcel