Sr Member
RPF PREMIUM MEMBER
Hi all!
Here's a look at the Prince of Persia project. Yay leather!
The first thing we noticed from our reference images was that the vest leather actually has a semi-floral embossed pattern in it. So, while looking around and deciding how best to do that, we happened to find two hides of pre-embossed leather in almost a perfect pattern. The first image is the reference image and the second is the leather we used.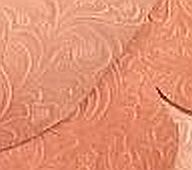 We mapped out all the overlaying and interlocking vest pieces and cut them all out of the leather. For the lower section that goes all the way around the ribs and holds the large medallion, we actually glued the thinner, embossed leather to a thicker, smooth piece and then cut it out to make sure it was heavy enough to hold up. Since the upper part has so many overlapping pieces and we wanted to make sure it was still flexible enough for him to move, we left it the original thickness.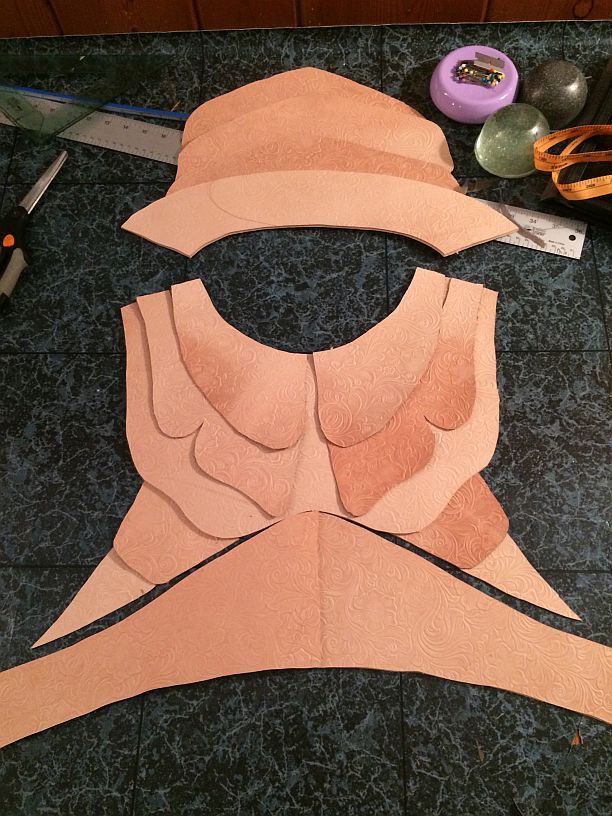 The pieces were all riveted together, the edges burnished and the entire piece hand-dyed.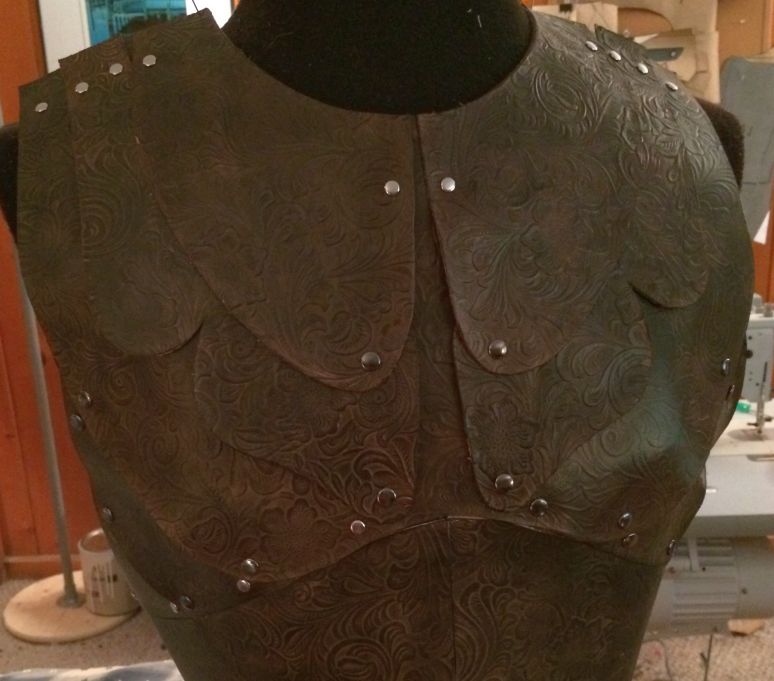 We found some belt blanks that were a good color match for the vest, so we beat those up a bit and used them for the two vest belts, the back straps and the straps that hold it all together. The vest actually goes on over the head, closes using two 'plates' on the shoulder and the lower part laces up the back. We used Worbla to create the shoulder plates, riveted them down on the back and used Chicago screws to secure the front. We also went ahead and put the Worbla collar band down at this point. I'll come to the 'metal' accent bands in a bit.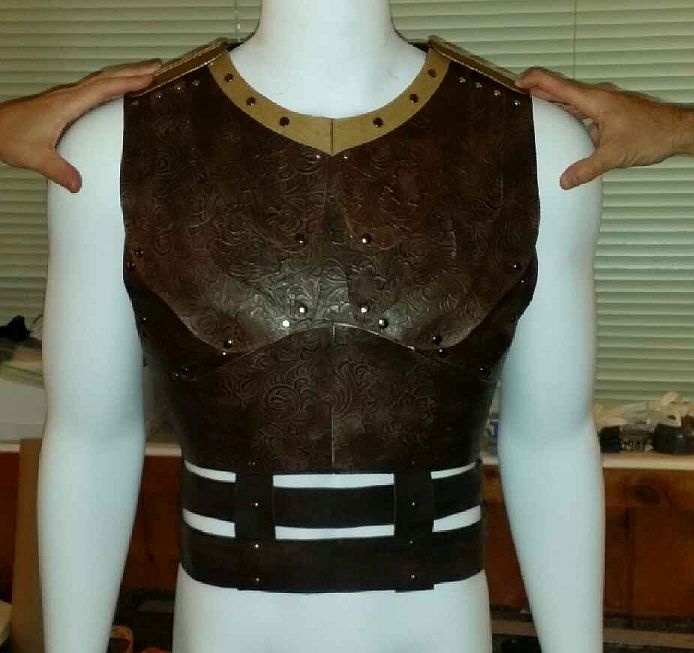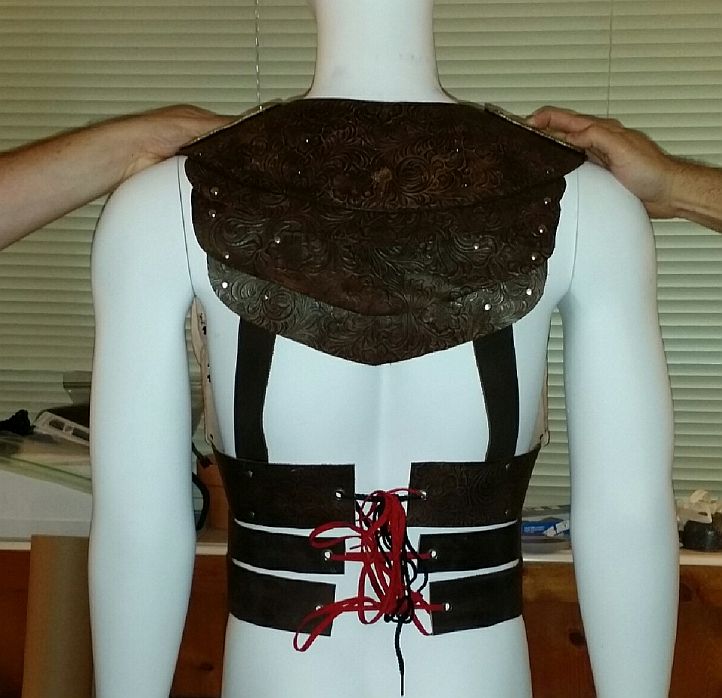 Next, I got the pants and waist sash together. The pants are made of a brushed cotton with accents made of a rough woven silk. The pants cross over in the front and close at the waistband. The sash is a heavy linen that we dyed to make look distressed (though this picture washed it out a bit).
With all of these pieces together, it was time for an initial test fitting. This image also includes the 'waist wrap' that he wears under the vest to cover the midriff between the belts.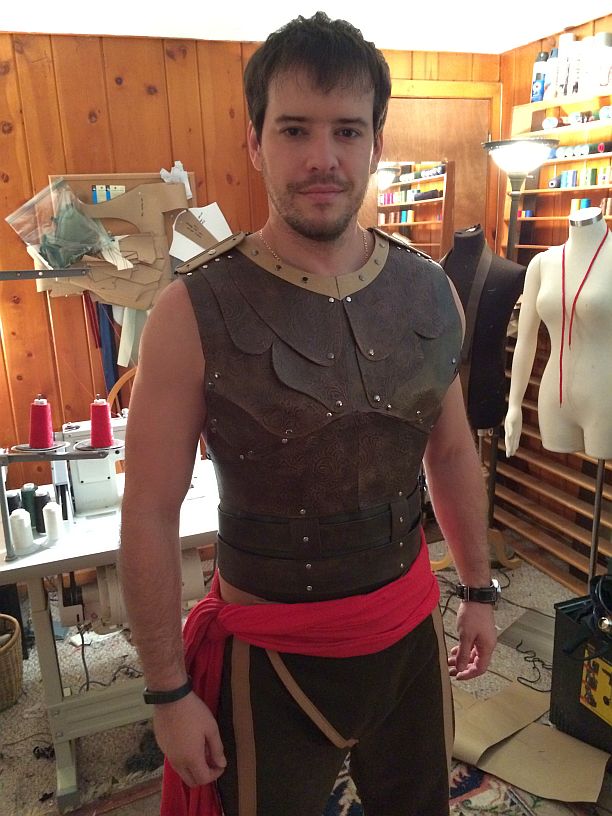 More to be posted soon...
Last edited by a moderator: