Well it's that time of year again (Halloween) and since I'm not making a big costume for myself, I decided I wanted to make something cool for my son.
It started out, as all of these do, to make a 'simplified' version, but I get carried away. Plus, I already have all the plans to make the pieces correctly (from making my own costume), how hard could it be to just make them at 1/2 scale??
Started out with the jumpsuit. I had a decent amount of Solar Cherry stockpiled for my MKII suit so I dipped into that. I used one my kid's 2T onesies as a pattern, basically just traced around it on crumpled up paper. (Fun fact, my first pilot costume was based on an adult onesie pattern.)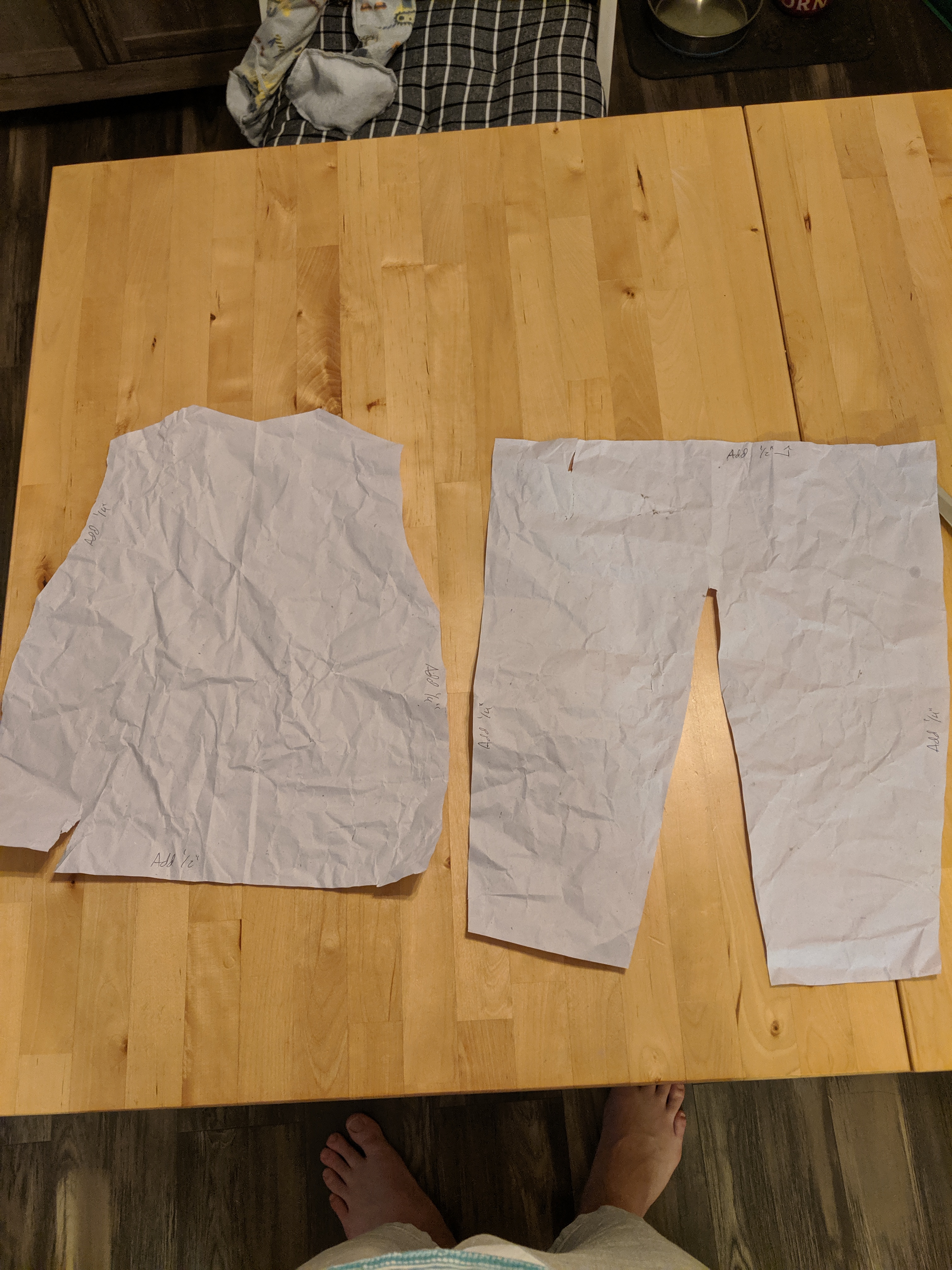 I bought some 2" white ribbed elastic (or was it 1.5"? somewhere around there) and dyed it with RIT for the collar and sleeves.
Added a zipper and some simple pockets and the whole suit came together pretty quickly. Here's the first test-fitting. He likes it!