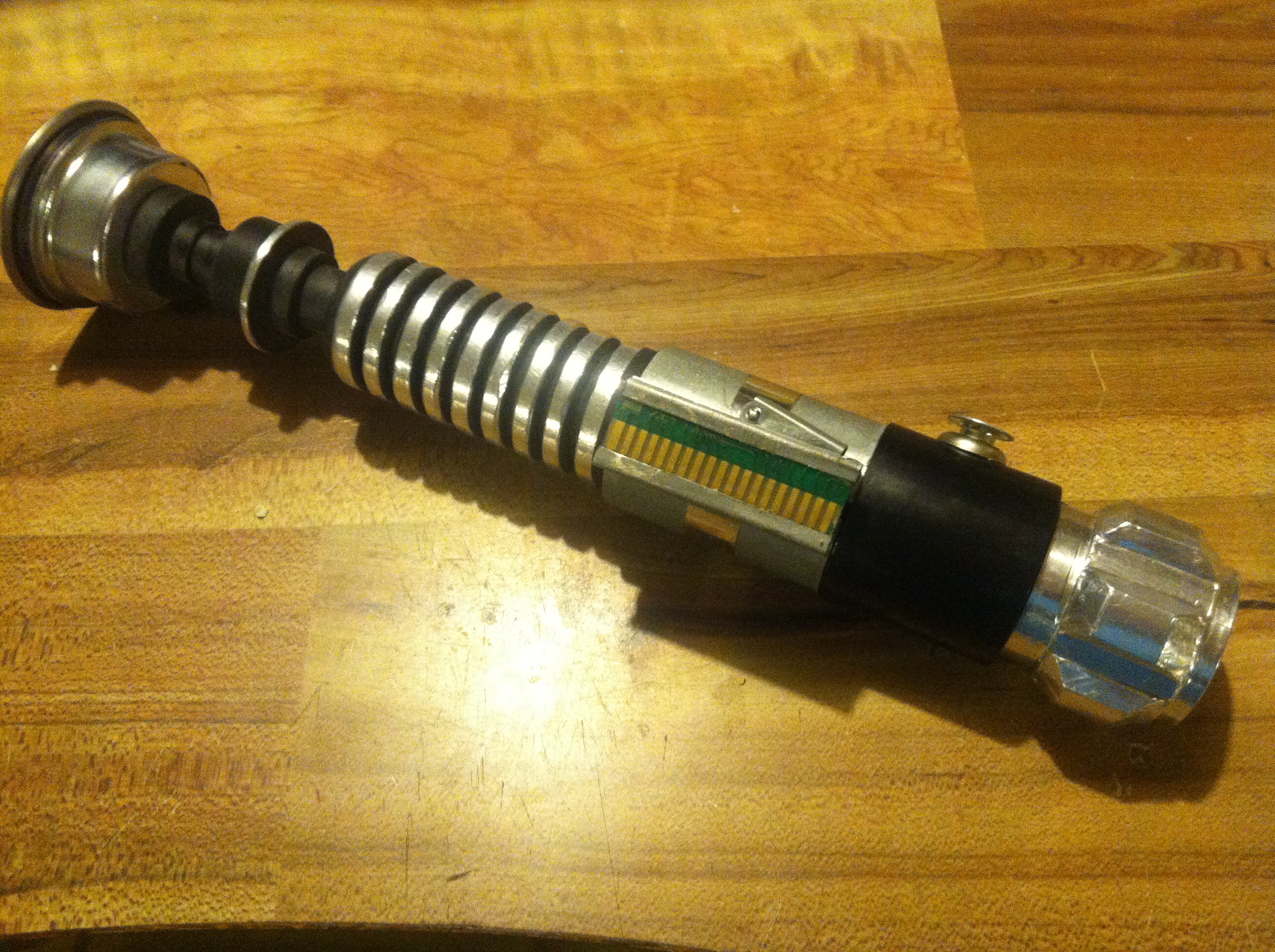 Built with an emitter of a sink drain flange, PVC ring, candle holder cup, and a small flashlight reflector for the interior. The forward grip is fabricated from rings cut from a PVC extension pipe mounted on 1" pipe and dressed with HVAC tape. The whole thing is held together with a threaded tube used to assemble lamps.
The forward grip has been rebuilt with washing machine drain hose and epoxy putty. The pommel has also been swapped out.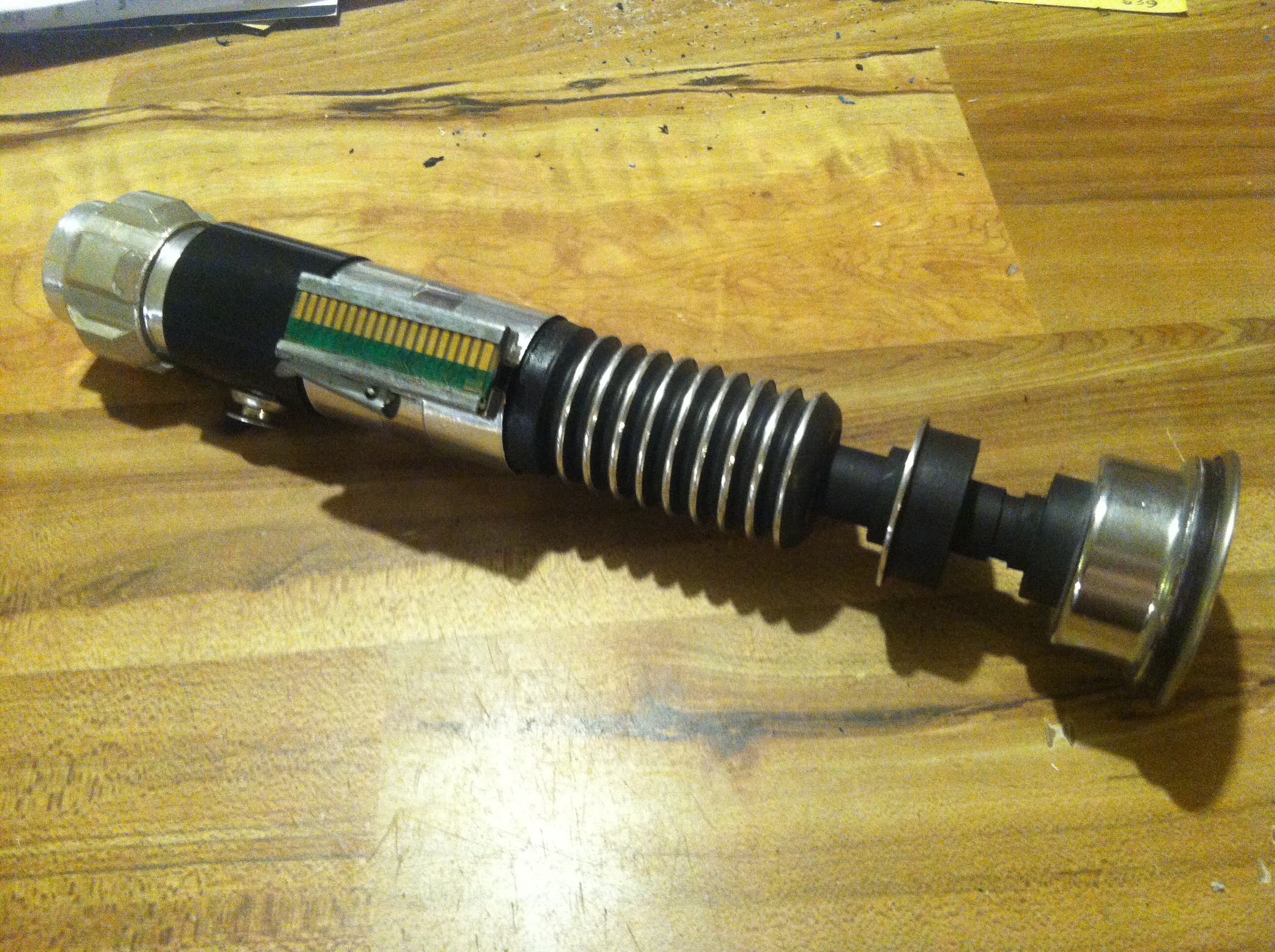 The handmade clamp has been dressed with HVAC tape for a cleaner appearance and the lever has been replaced. The fake Covertec button is an axle cap nut and a finish washer.
Last edited: