Firstly before I unveil him I gotta thank the people who made and contributed to create this suit.
Biohunter76- The Wolf Bio. The God of Bios, work is amazing and flawless. Thanks for putting up with all the questions since March '08. Cheers Bro
Pete Mander for the Wolf Mask and cannons/backpack. Beautiful detailed work
Chuck Ruffkin for the rest of the suit. Fits perfectly, amazing craftmanship and is incredible to just look at.
Joe Ta2pro Evans for the 1 of a kind paint job, pics will never do it justice. Look's screen used. And thanks for all the positive words over the past few months. An absolute gent
Bambooie for the great dreads and beads. Froggy for the quills, Predatrhuntr for the prewired leds, Don Jarr for the lenses and hoses. All these extra details really bring the suit to life and give it that extra edge.
Also to Celtpred, Tuath and Kwalsh000 for all their help, support, friendship etc plus it took the 4 of us to get me suited up
Finally to the whole Hunters Lair, without it and everyone I'd never had the chance to buy such an incredible suit.
Got some fixing to do before I go climbing a tree for pics but it will be done. Loved being suit up, greatest feeling ever
There's a new Wolf in town
Doing what I was sent here to do
Kwalsh000, Myself, Tuath and Celtpred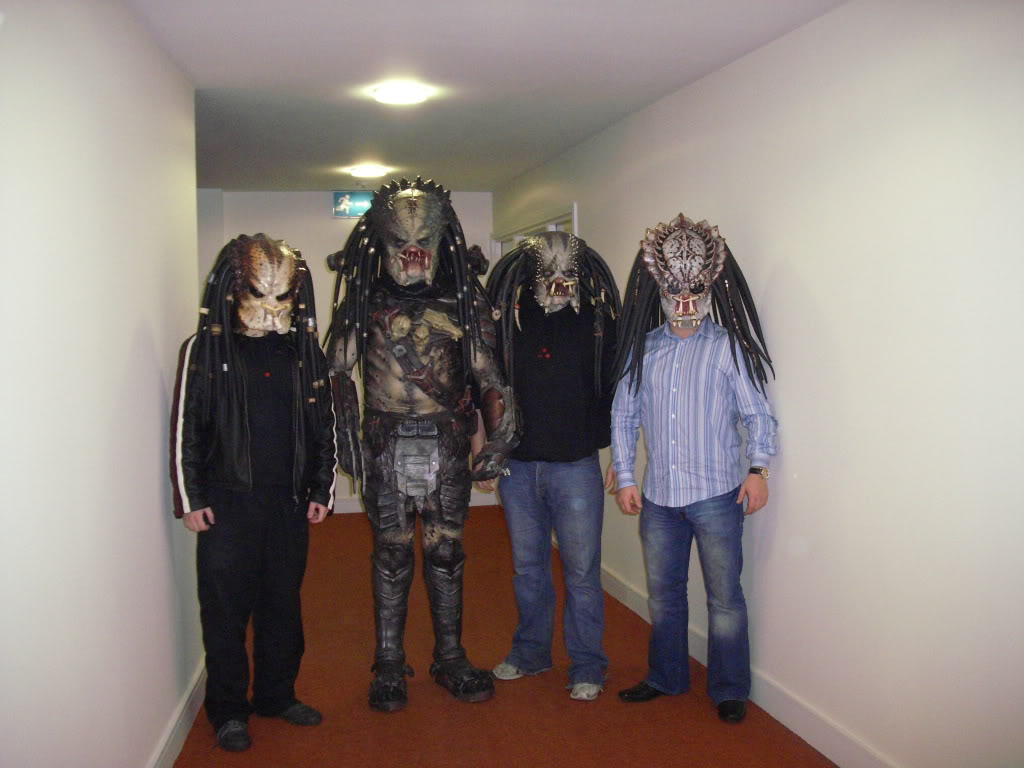 Reminding my fiancee who's incharge
Various Pred masks on show during the night
For the Mugshot thread Kwalsh000, Myself and Celtpred
Wouldn't be a Predator without finding a few victims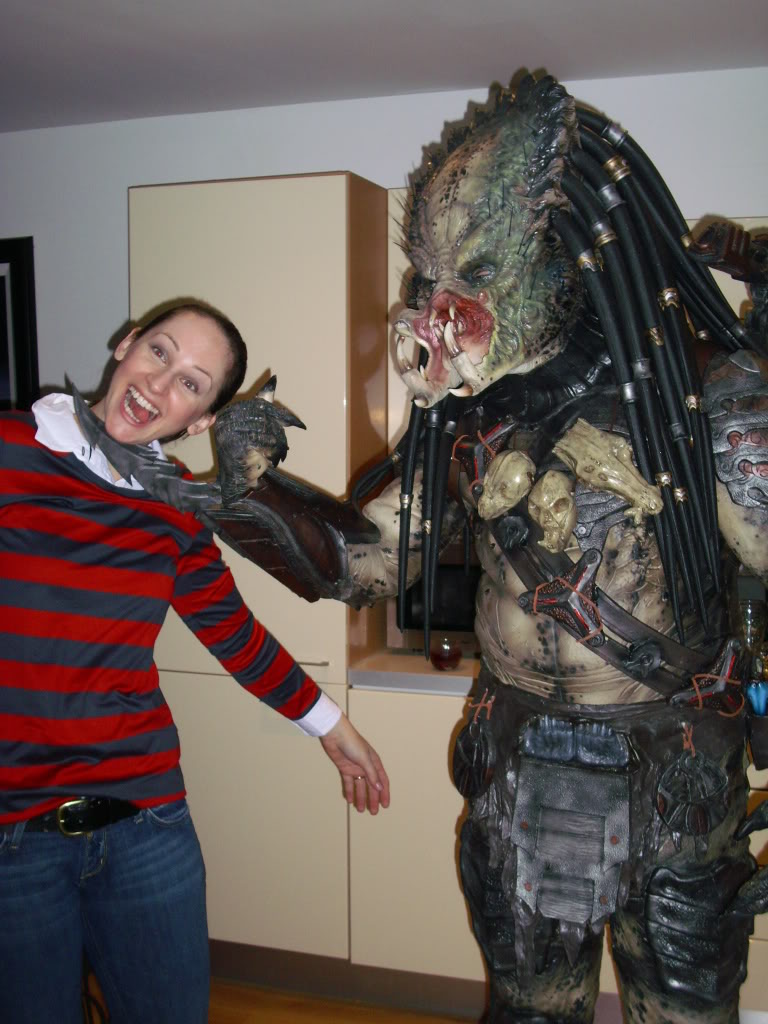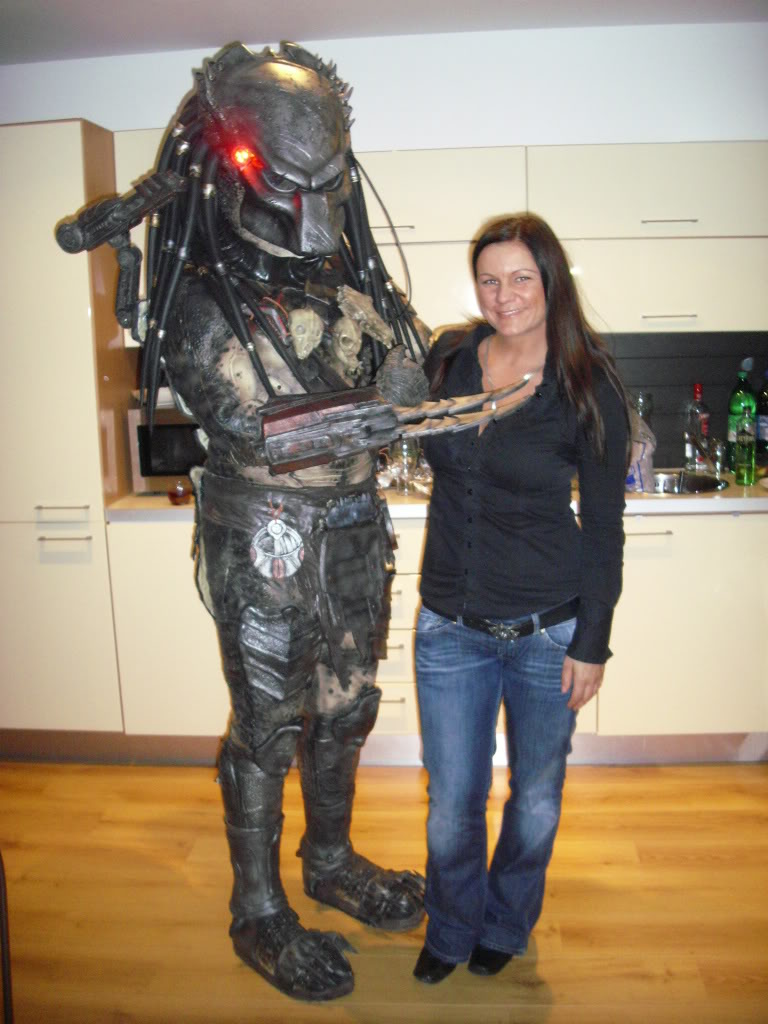 Some random pics