Greetings and salutations all,
So all my non-Lair friends know that I'm all about Predator, as we all are here.
Well, I happen to be fabricating a latex corset cover for one of my haunt pals who
happens to also paint rather inocuous items thus making them way too cool! Rather us
exchanging cash, we bartered her corset out. Check out this bad ass thone cover!
Even coated in polyacrylic for easy cleaning and durablity!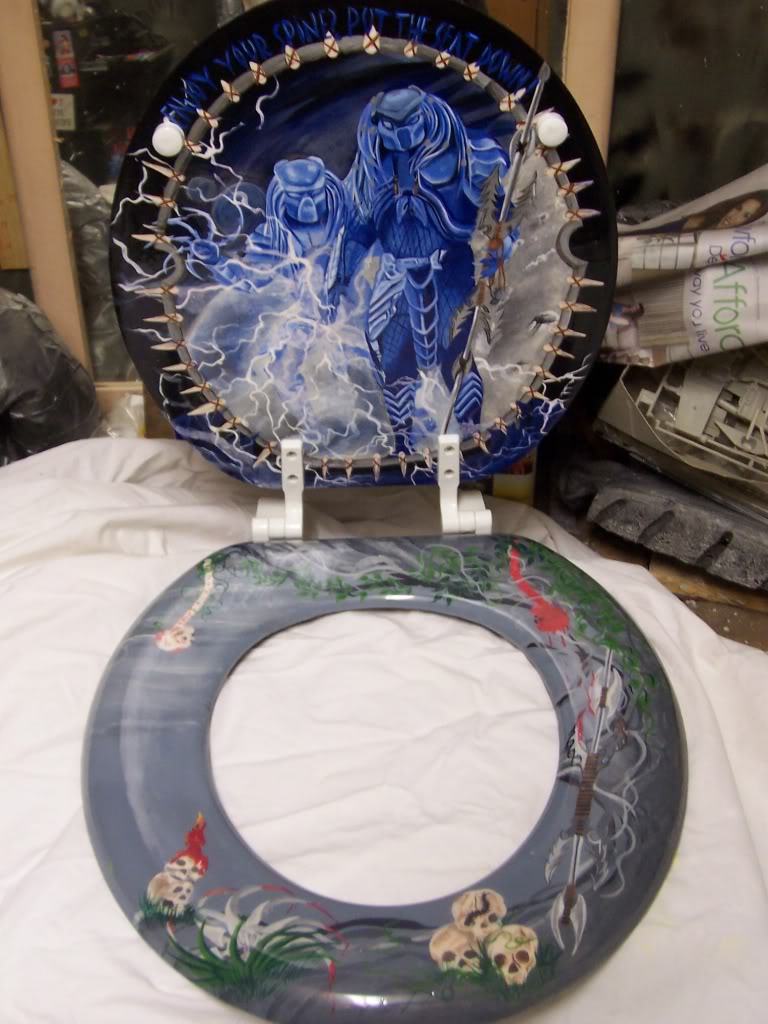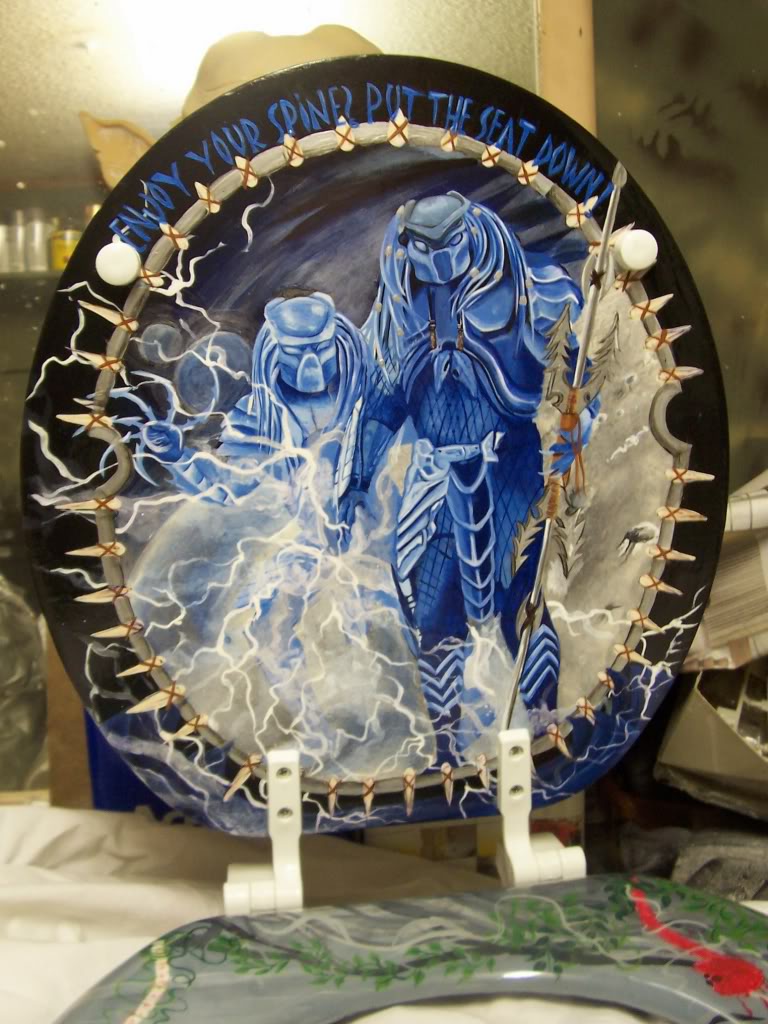 And those that like to leave the seat up, check out the wording on th underside o' the ring!
That's right, "pimp your pooper"! These are custom painted, thus no two are alike!
Interested in one? I'll gauge it's potential popularity here, if they (or some like it) are
desired then I'll put her on here to post em up in BST. So.....I'm changing my toilet seat....
Thanx for looking!