Hello everyone - I have received a few queries lately on how I put together the Seahunter skins. In no way am I claiming this is the best, easiest, or preferred method, but simply how "I" do it. I have used this method to build 6 suits so far and I can say, I have yet to have any failures. The last couple of weeks, I have been putting together a skin for Bovine to use for his Samurai suit. I shipped it off to him this week and we should see some progress from him early next week hopefully. The pictures I'm going to share are the progress pictures for that skin. For the next few days I will post detailed pictures with the explanation of what your seeing from start to finish. I am going to post a few steps - then pause and allow for questions. Then when it's completed, I'd ask the moderators (*cough - Bovine - Cough*) if he could clean up the posts to remove the random discussions for future references. I'll talk to you Scott about what I mean.
So lets get started shall we??
First things first - this is a Seahunter skin fresh out of the mold. As you can see it is a two part skin (upper and lower torso) There is no zipper in the back, so at this point you would have to put this on over your head like a shirt to wear.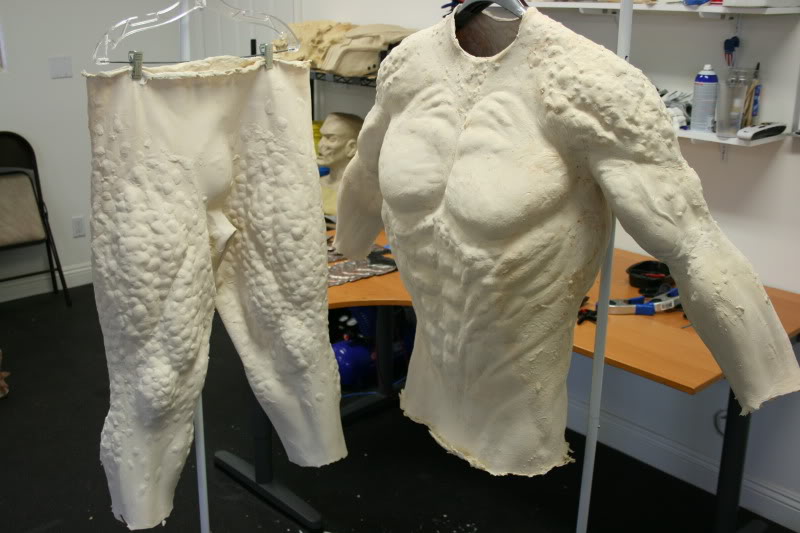 When we are done - we will have a skin that the upper and lower pieces are connected, with a zipper added to the back for ease of wear. The final product will look like this. Well - - - sorta....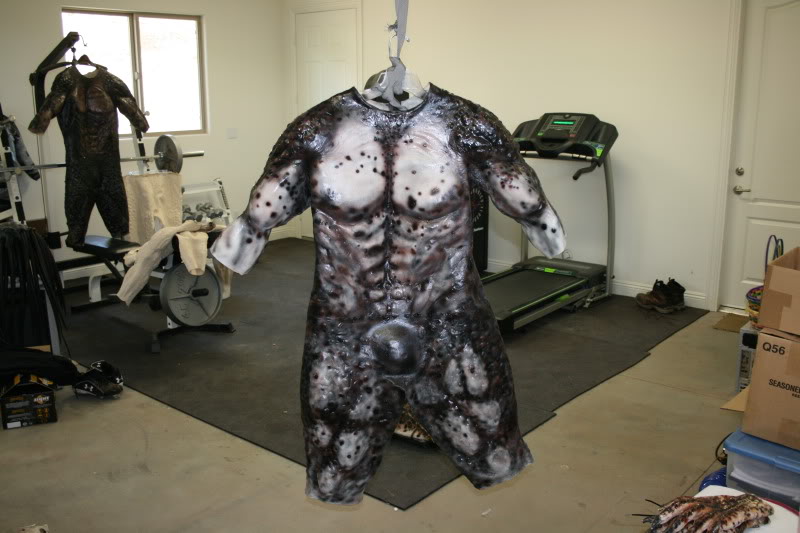 Tomorrow night - - the ZIPPER !!!