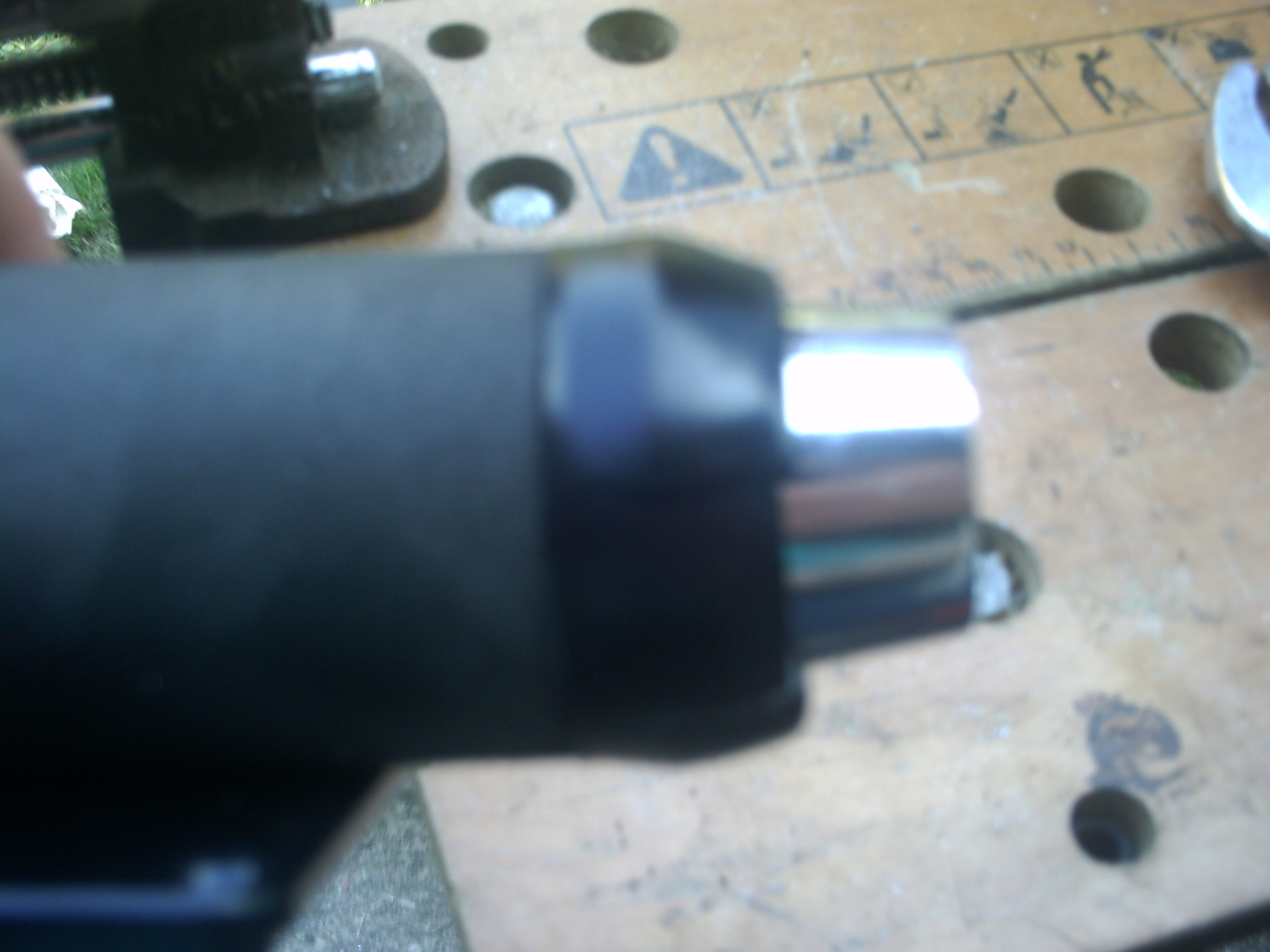 Hi there peeps. This is my first post of my Cannon project. My overall intention is to make an entire suit from scratch using as much cheap material as possible minimizing the cost but still achieving an awesome costume.
I've been meaning to post a few pics of my Shoulder Cannon prototype so here goes. thoughts, comments and ideas are welcome. I initially wanted a cannon so that i could easily dismantle for upgrades, alterations and repairs so i'm working with screws, nuts & bolts and little tiny metal pins (o hold stuff together (until i come up with a better way of course).
I would ideally like to be able to have the cannon linked to my bio helmet so that when my head turns the cannon would point in that direction but i'm not an advanced electronics wiz. I was presented with the idea of using a Playstation 3 six axis controller as the transmitter from the helmet and a receiver would be set up inside the cannon but i have absolutely no idea of how to pull this off (yet)
This is a Lightsaber shroud i purchased a while ago that was sitting in my garage, i was inteding to use it for a lightsaber project but i didn't have all the parts i needed and i thought this would make an excellent front end piece for the cannon.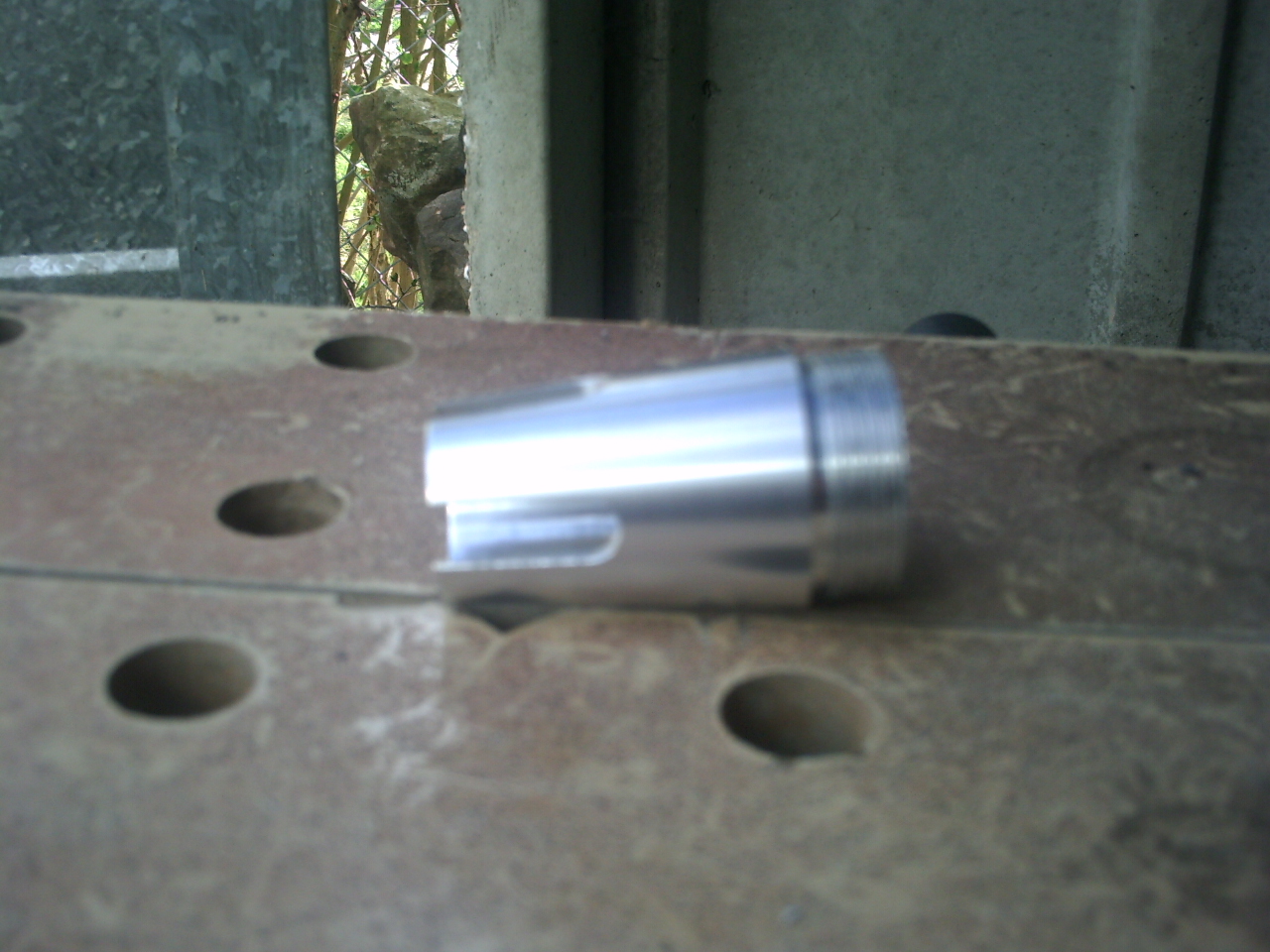 These are from a really cheap lightsaber toy i bought from eBay a few months ago
A fake CCTV camera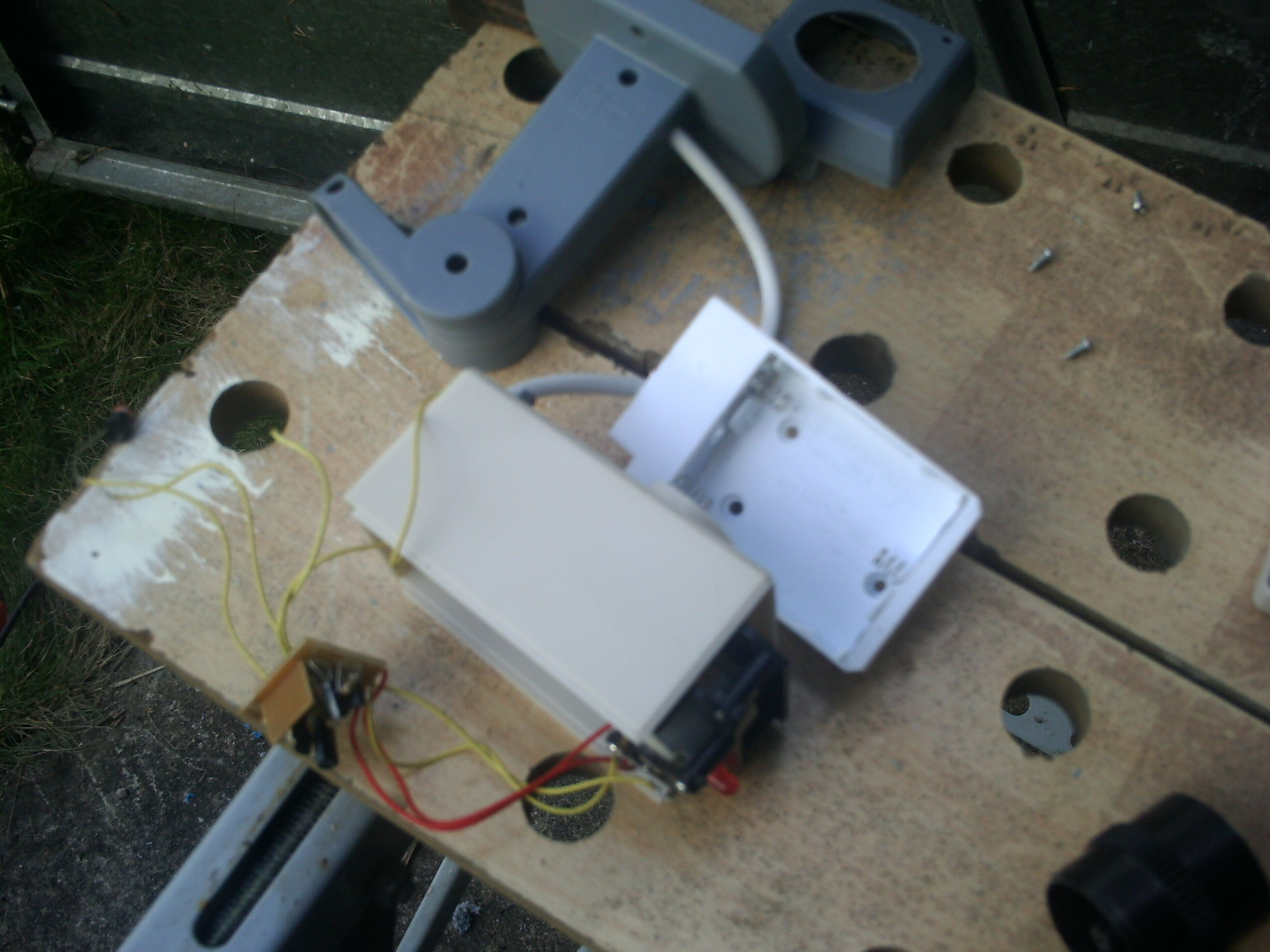 (i cut all the sides off as i wouldn't need them and it will fit fairly snugly into the new housing).
This is the new housing for the fake camera to sit inside. I marked to holes where the pivoting arm would be screwed onto and one for the motor lever.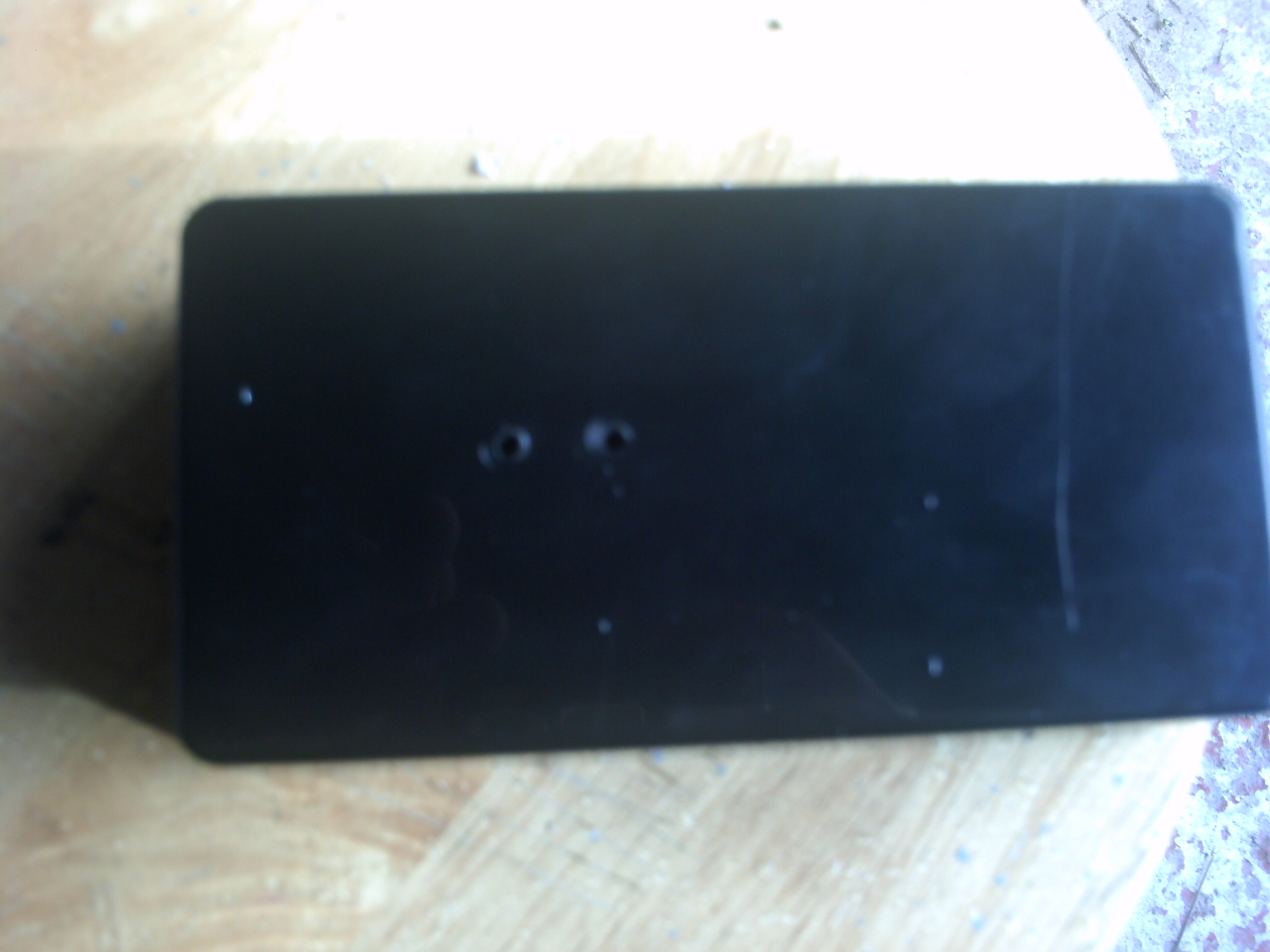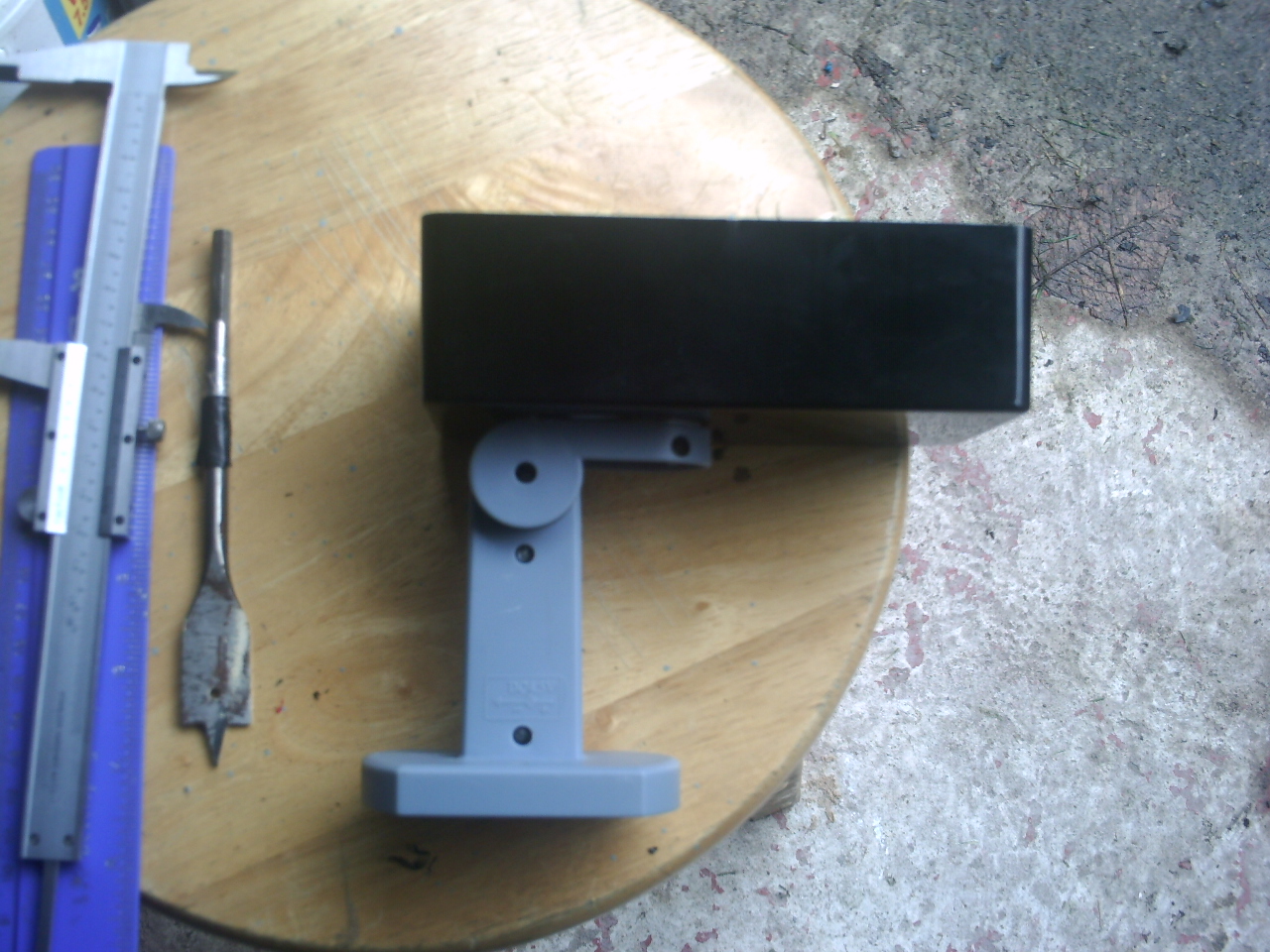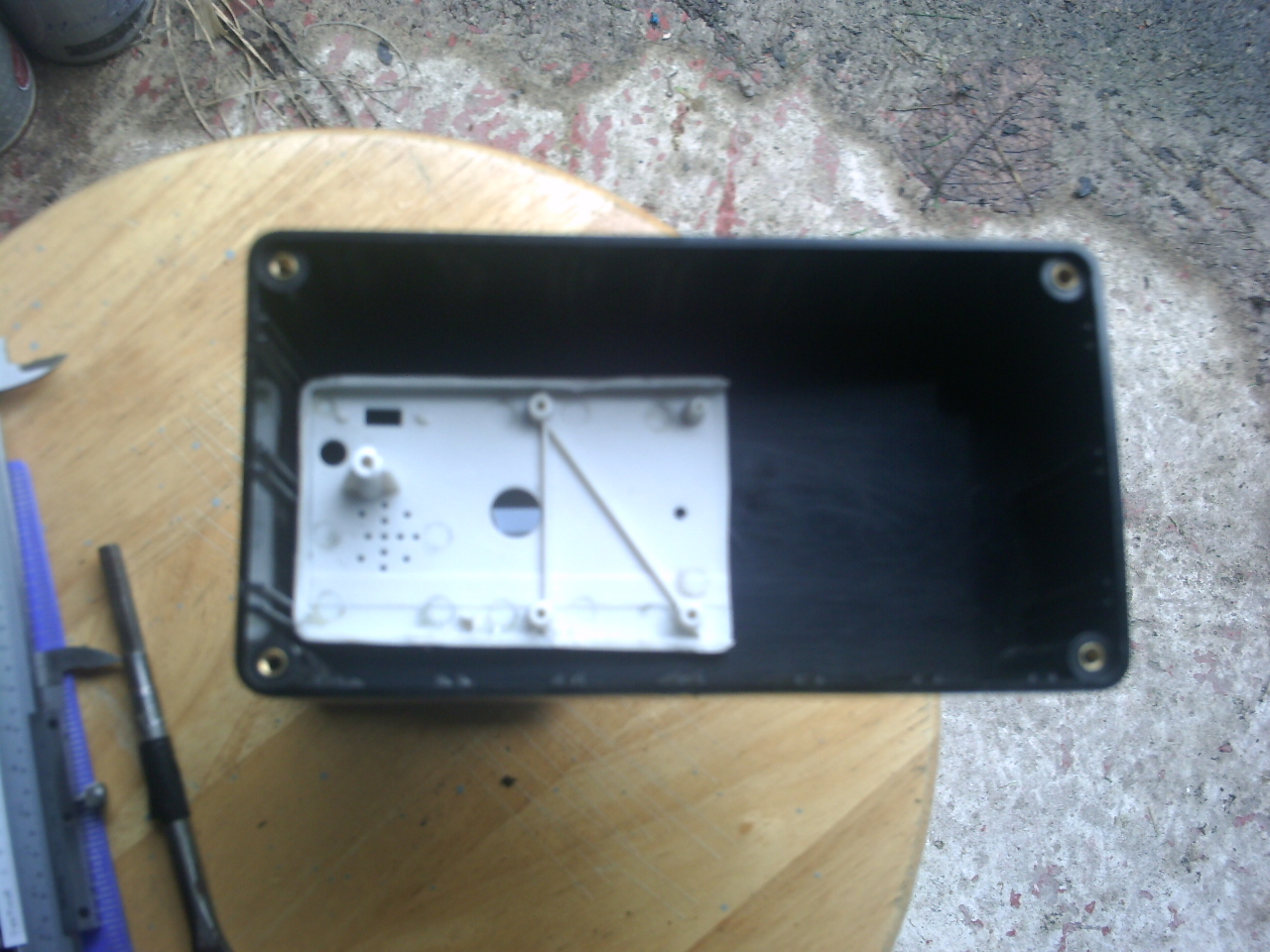 I used super glue to fix a small piece of plastic to the front of the camera housing to give it a little bit more strength
I cut a piece of 1 1/4" PVC pipe to fit the length of the new housing. I wrapped it in self adhesive foam (i bought a whole bunch of sheets from Hobbycraft they cost about £0.60p per sheet)
(I fixed the pipe to the lid with small bolts, these had to be cut so the lid could be closed tightly)
I used a cap from a flashlight that i had laying around, i used a dremel to sand of the thread so that it formed a tight seal against the pipe.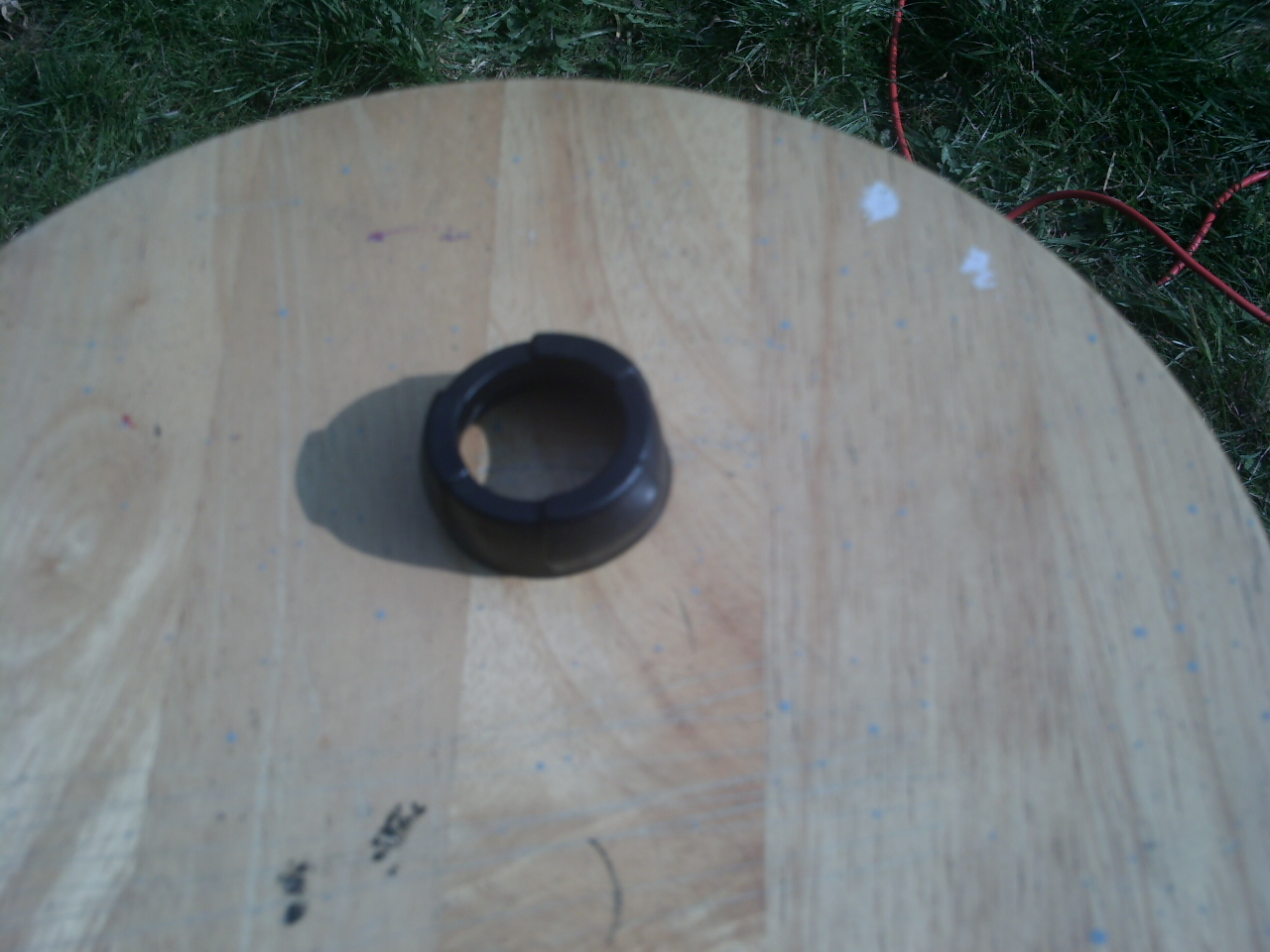 This is a chair leg that i cut to remove the ringed edge.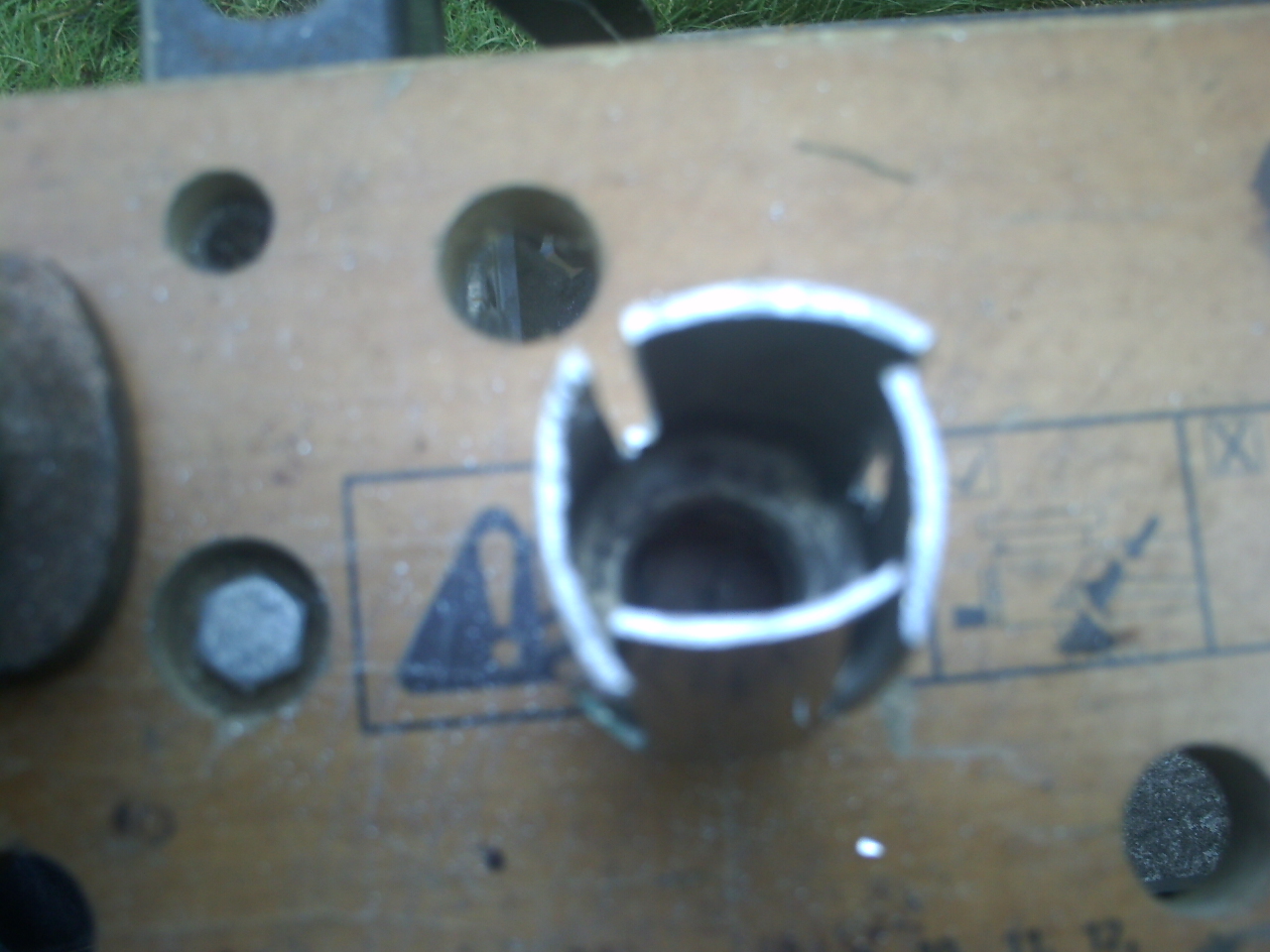 That's about all i've done so far. I've printed off a pepakura should cannon that i intend to use to add onto the existing cannon just to give it that little extra bulk and make it look a little more pred like.
Thanks for cheking this out and i look forward to reading your comments.
Last edited by a moderator: