So, I finally got my CNC Micro Mill up and running. All it took was a little hardware update and some expensive programs. (This is what has been soaking up my video editing time)
All in all, I'm super stoked about having a new capability in my shop.
I used Vcarve Pro to generate this and used the Invisible Hunter font. I can edit the vectors really well with Vcarve so I can actually make it more like the original logo if I wanted. This is a proof of concept and a test run. I need to see if my feed speed will work with aluminum. I think kithunter made a BMP of the one that got used in the plaque thread that I can't find(if it exists).
This is Vcarve after a simulated run. I thought I had a picture of Mach3 but this graphic is bigger.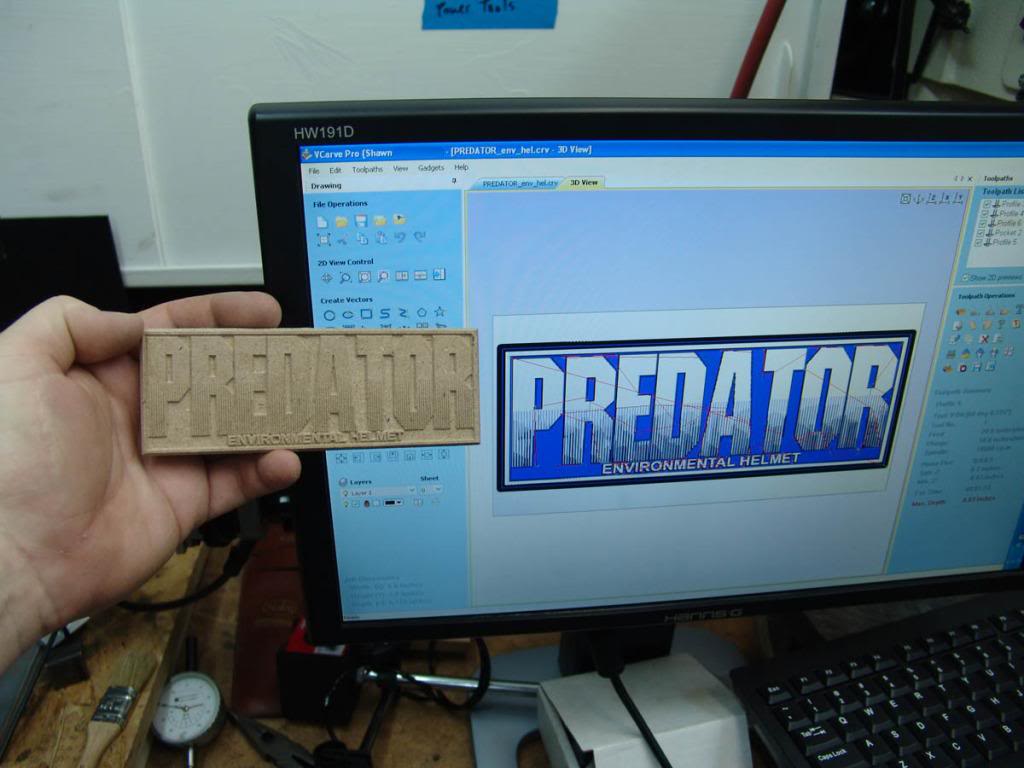 More of a close up. The MDF I used was pretty grainy and I made the pocket depth deeper then the letter's cut depth, so there is essentially an error from that. The other stuff I cut in 1/2" MDF turned out better because of the type of MDF.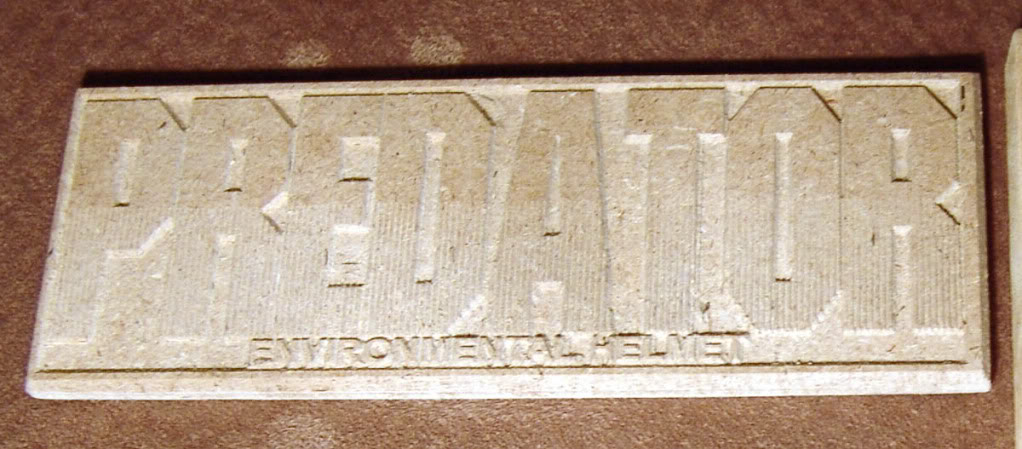 This was with a 1/8" 60° V bit. I've got two sized smaller then this too. So I'm going to try to make it smaller.
This is the other MDF I got to work well.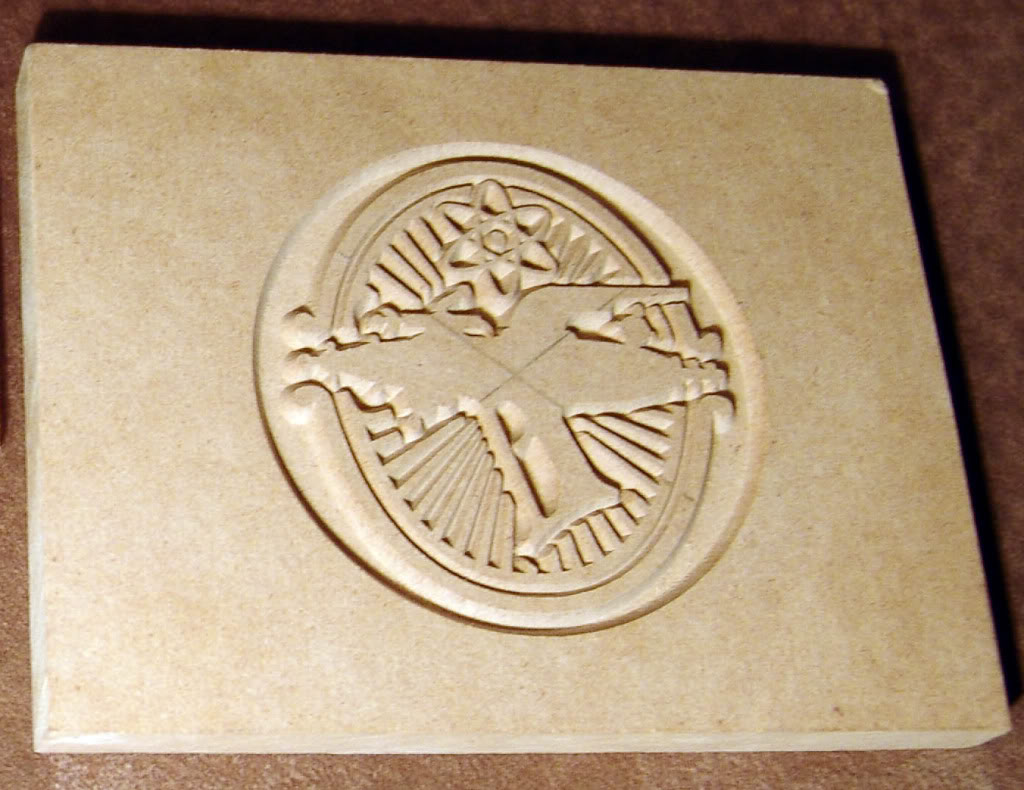 So I will be doing this soon.(if all goes well)