Here it is. The mask that won as a result of members vote is now on its way to becoming a latex piece.
I think I have kept everyone waiting long enough so now I am going to post the first progress pictures. This is about 40 pounds of Kleen Klay (hard) and I have just about finished roughing this beast out. Here are the pictures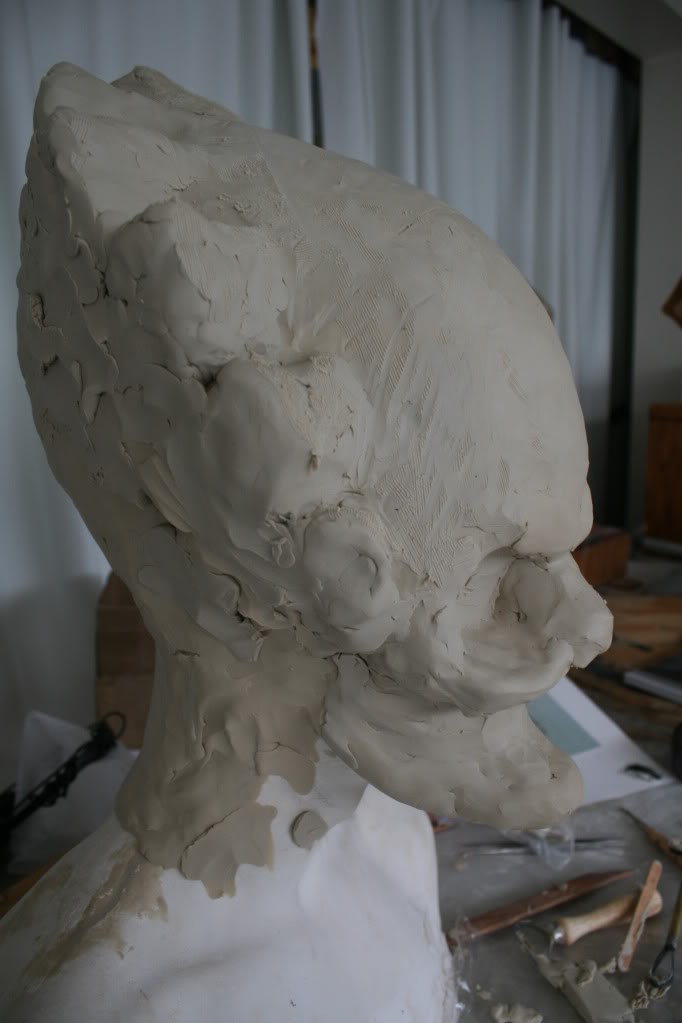 thanks for looking and stay tuned!