So I went on a little predator induced drawing phase and came up with a few of my own interpretations of the galaxies finest hunter...
First design: unsure of what to call him (help me out guys!)
Second design: "Triumphant"
Third design: "Inoltec Predator"
The idea behind this one is this:
Predators have not always had thier technology, so I decided to design this one sans cannons and netting. The mask has cut out eyes to which you can see the Preds baby blues! Once I started thinking of this it made the idea of this kind of predator that much more fearful! Not having to rely on laser cannons and propelled netting and still being able to take down any opponent is pure baddassery! IMO...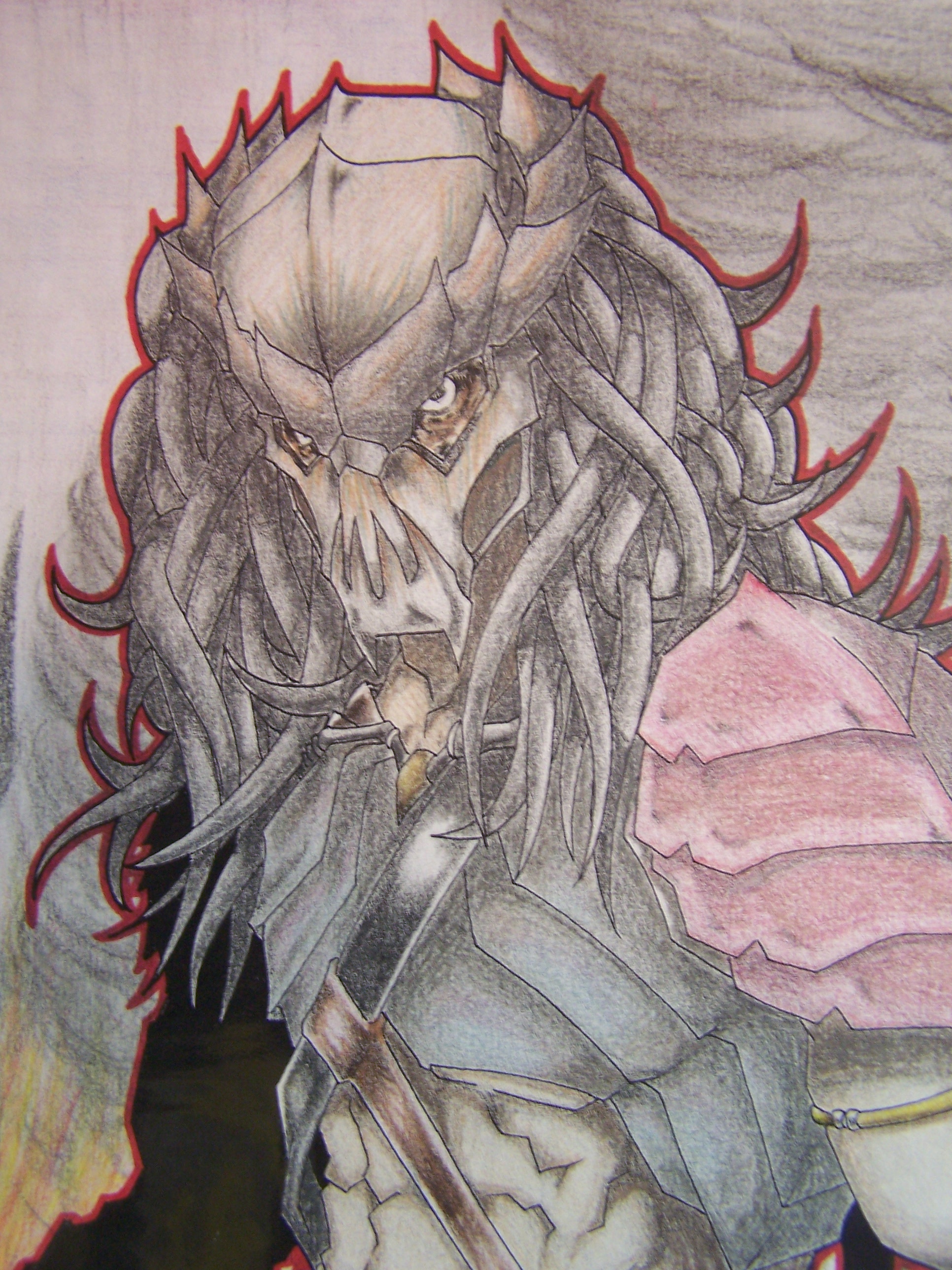 let me know what you guys think!
And you can check out more of my work here
website
and please note that these images are copyright A.S.Nino 2006
Last edited by a moderator: