So here are some early early pics of the bodysculpt so far.
The end result will have Armor on both shoulder sculpted ON it. The belt and Cod piece will also be sculpted on.
The chest measures 47"around and the waist i 42". I am some shrinkage and also allowing extra foam for foam filling. Foam filling the muscle structures makes the skin very realisitc and move well.
Sculpted out of about 250 pounds WED clay over a Duct Tape Dummy.
The goal so far is to rough out basic muscle structures then add armor and then do final skin detailing.
Took probably 20 hours to get this far.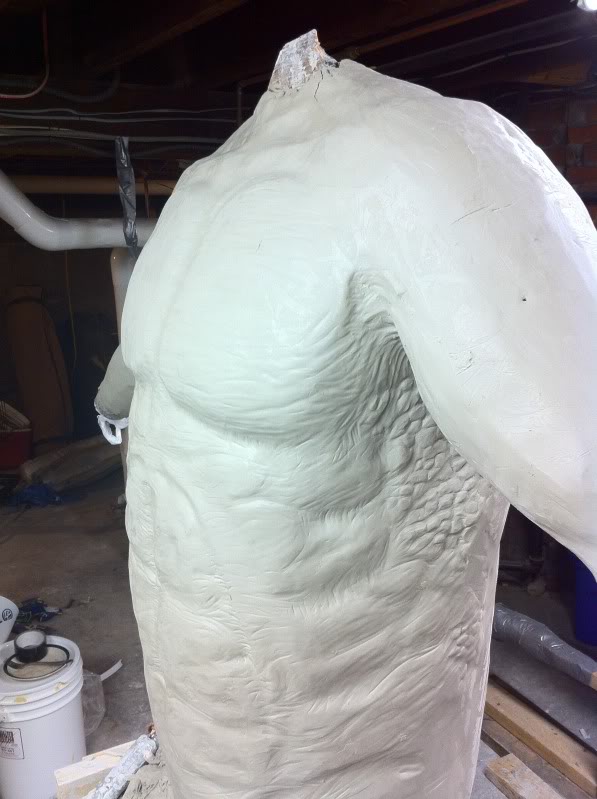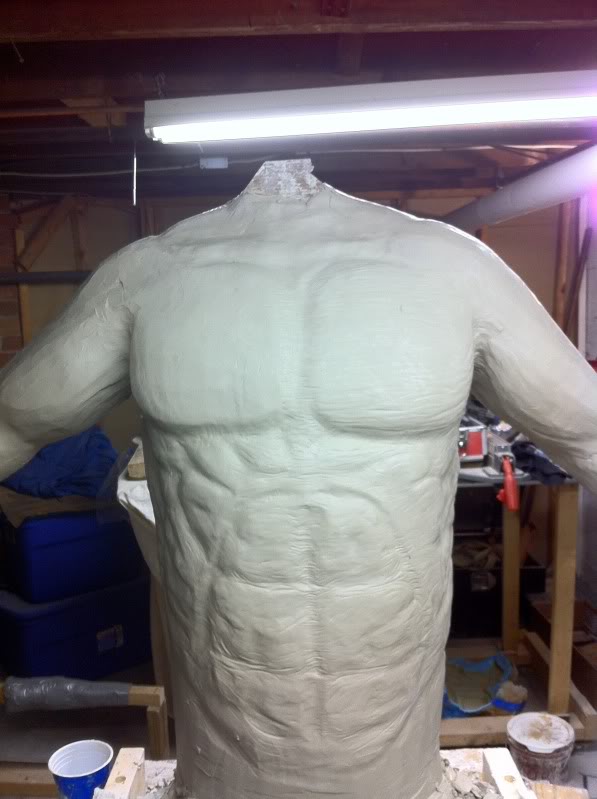 Let me know what you guys think.
By the way, this is for my Boar Suit.
Here is a pictures of a Sucessful pull from the Leg Sculpt Mold.