Well i'm making another pred suit, done in more of an AVP style, darker tones
I start of with the raw suit
I sponge over the areas i'm painting with straight pros aide, acts like a primer and helps the paint bond to the suit,
I then mix up a latex base, using liquitex unbleached titanium, and acrylic white, i mix the paint colour first then add the latex 50/50 mix.
once the latex base colour is on i then start to airbrush the colours on, again latex based paint, thinned with warm water, working from light to dark, but i also mix that up going from dark to light as i go.
here it is with the spotting started, i do loose spotting at first, then go back over that with the basecote, and do tighter spotting over that
At this point i paint the armour black, i allways paint metal parts with a black basecote, makes the metal colours really pop
I paint with a variety of metalic colours, using a small sea sponge i stipple on the colours in layers.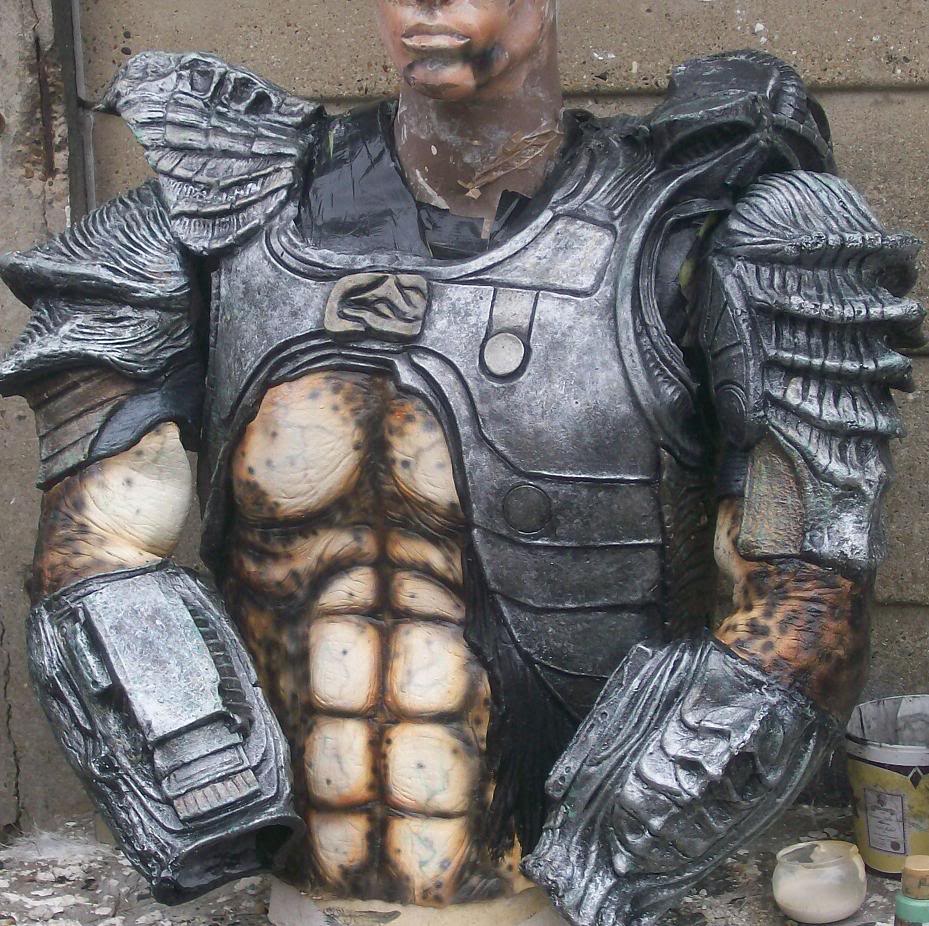 More to come
Heres the same suit painted a couple of different ways