hey guys
So i've been up to quite a few things recently, So here it goes, A while back i said to myself i was gonna start a weapon wall similar to what usurper had done, i got inspiration on this and so i went along my business and started gathering materials slowly, then....... i had a change of thought... I said to **** with it. I'M GONNA BUILD A PRED ROOM!!
So i got hold of a set of shelves and assembled it blah blah............. i then went about decorating it with different items such as figures and props. So anyways about the figures i got them from shops and online so thats cleared up on where i got them.
The avp sets i'm still missing a few and hopefully i'll get the rest soon i got them in a shop and i'm sure you can get them on ebay.
The trophy thing i made myself as it kinda commerates the victory i had at the Heros and Legends comic con Ireland february, i was given the prize/title best costume in costume contest. so i decided to make it myself and i won it and took a victory for the team. (TEAM PREDATOR) LOL
I did very much enjoy it as an overall experience and would love to do it again soon!
moving on i got all the bios off the lair from a number of people, and i got the props from people here also, the avp shuriken i got from bryan aka predator666thepain666, the avp cannon i got from X member biohunter76.
the elder pistol was just an old pirate pistol that i found lying around and i used as a prop. The Shark head i jumped into the fish tank in seaworld and fought a brutal hand to hand battle! LOL
no i actually got it in a shop in holidays about 5 years ago and it had all sorts of skulls etc which would be perfect to decorate a trophy wall.
anyways enough of me talking............. TIME FOR PICTURES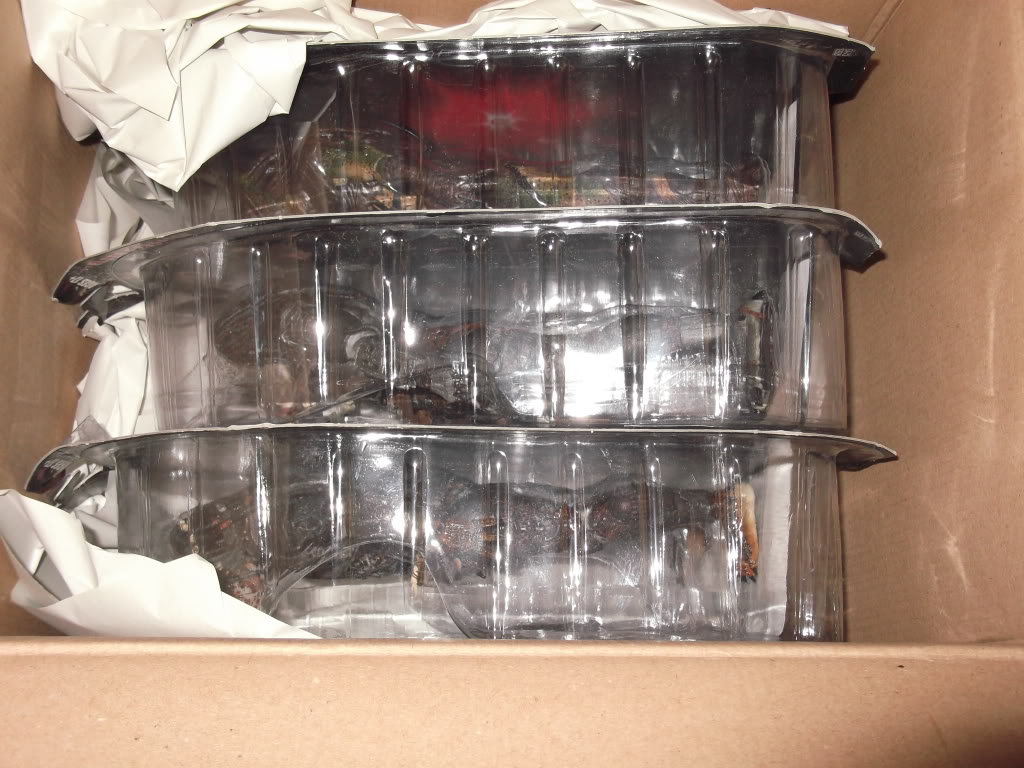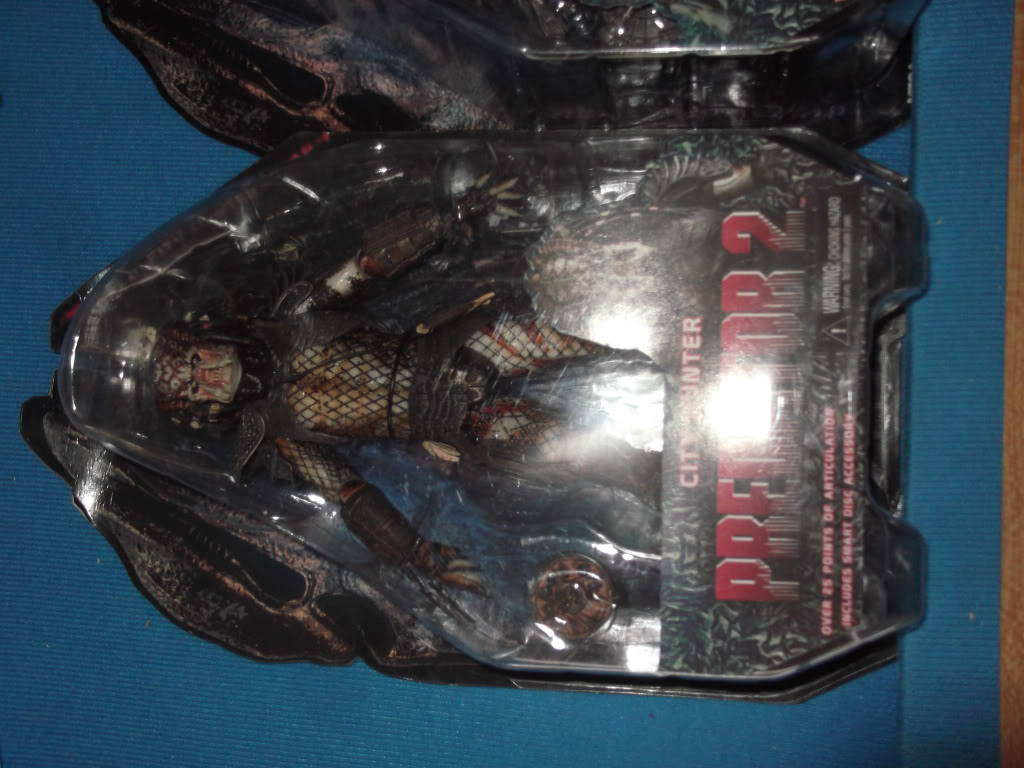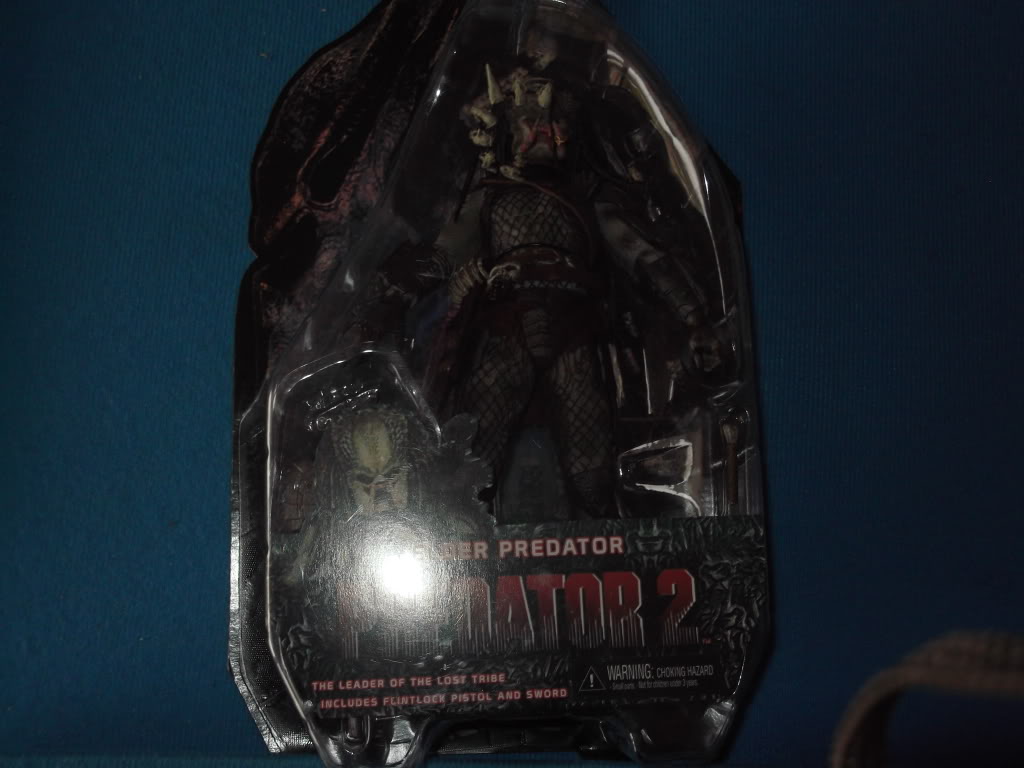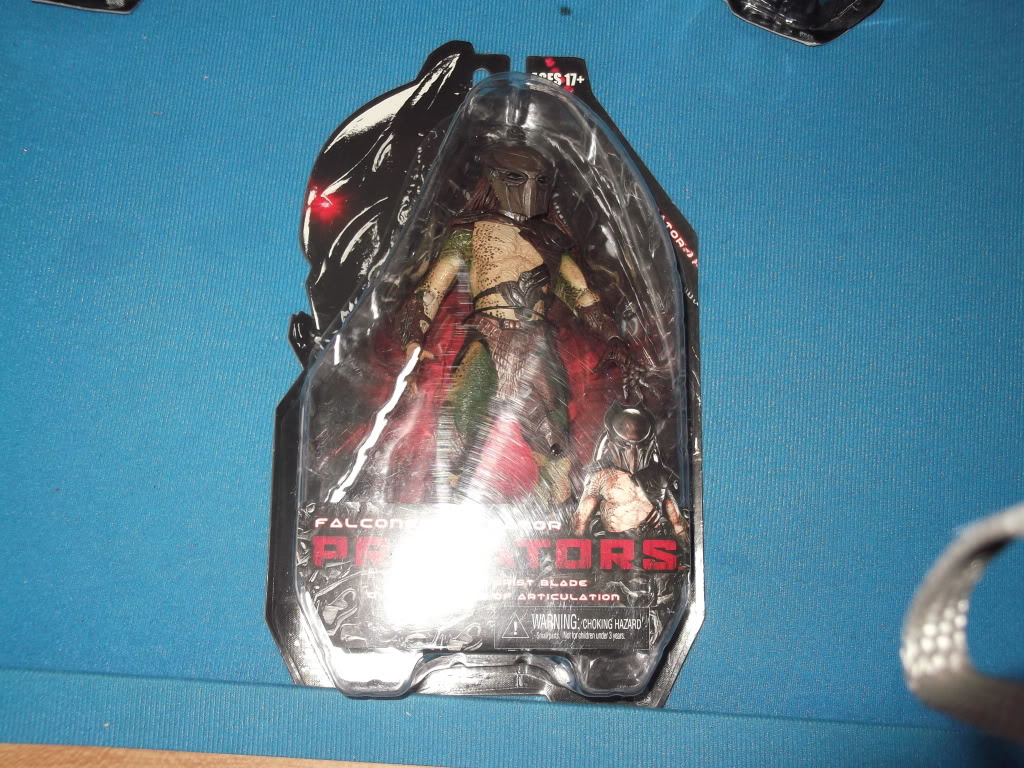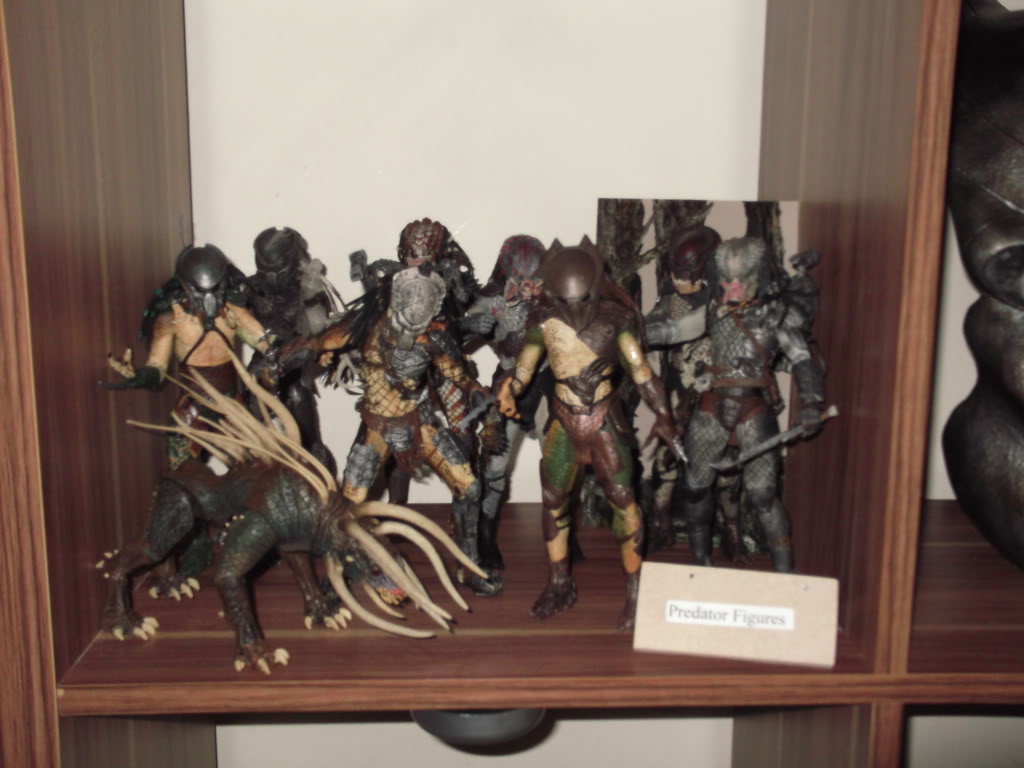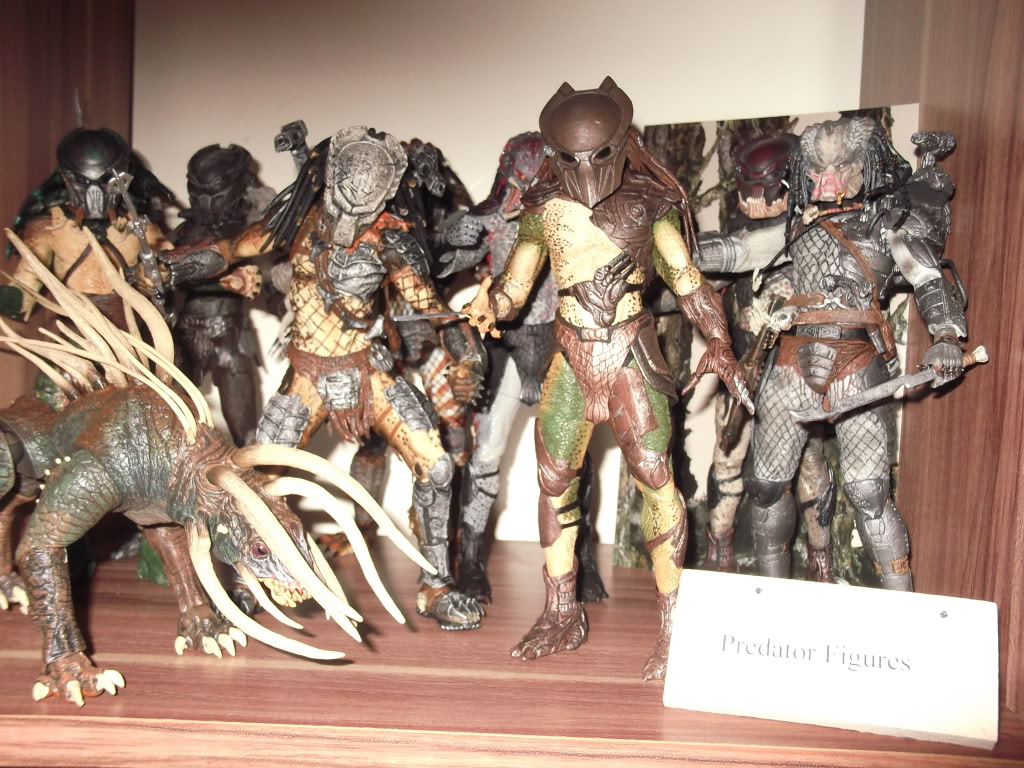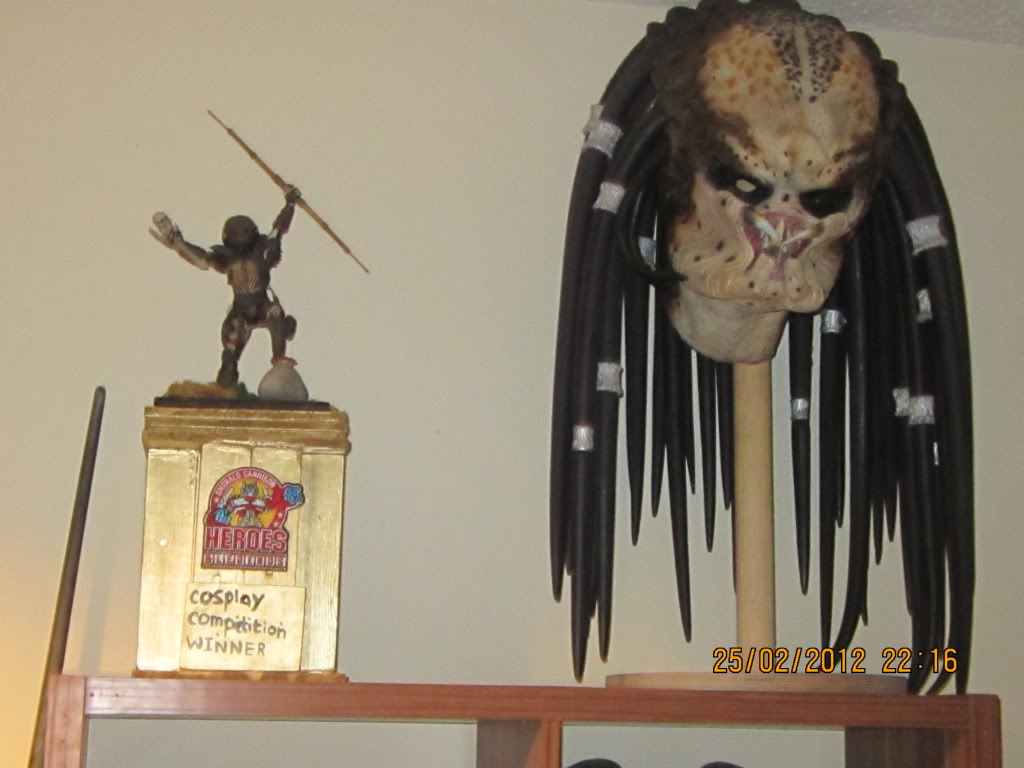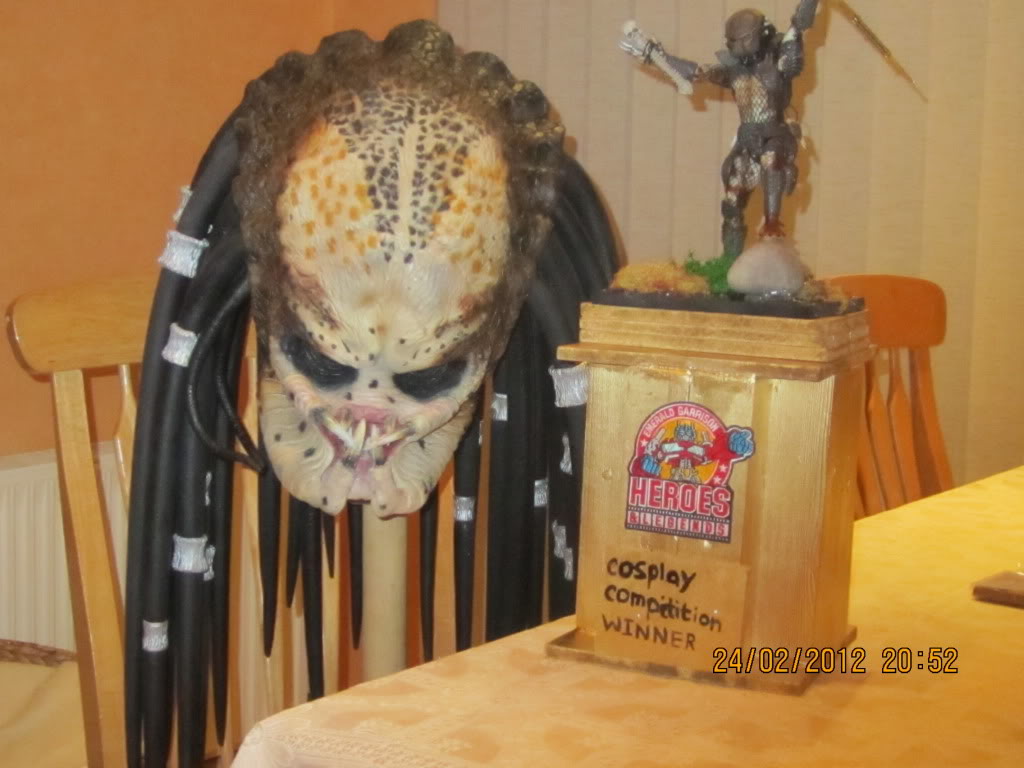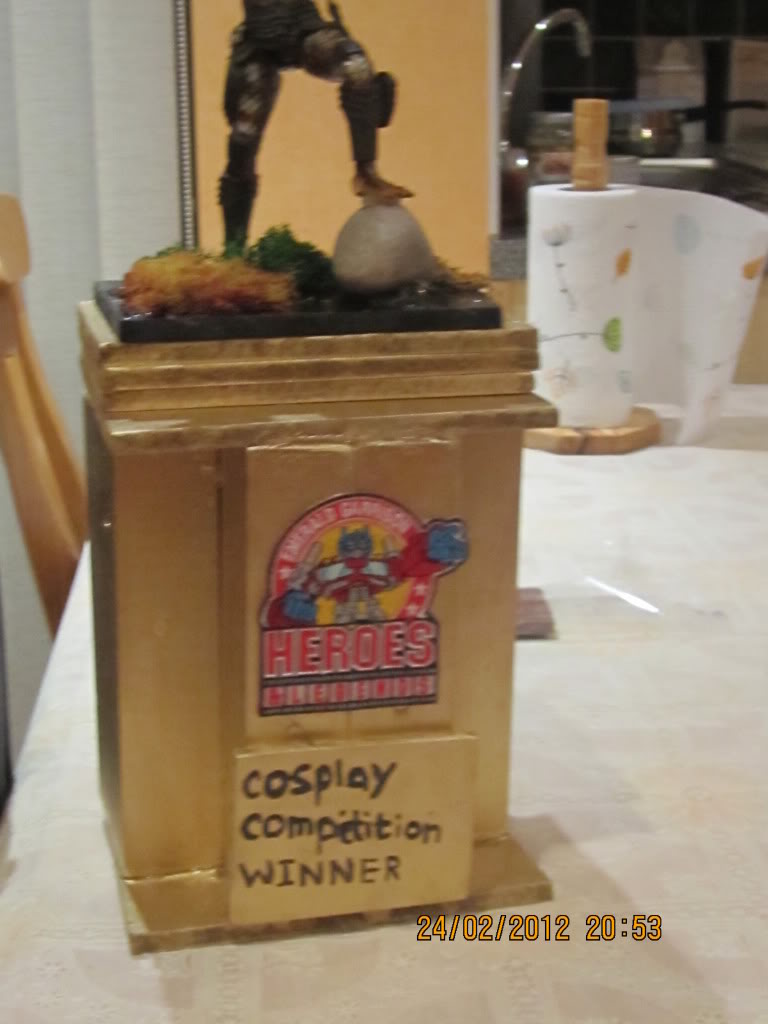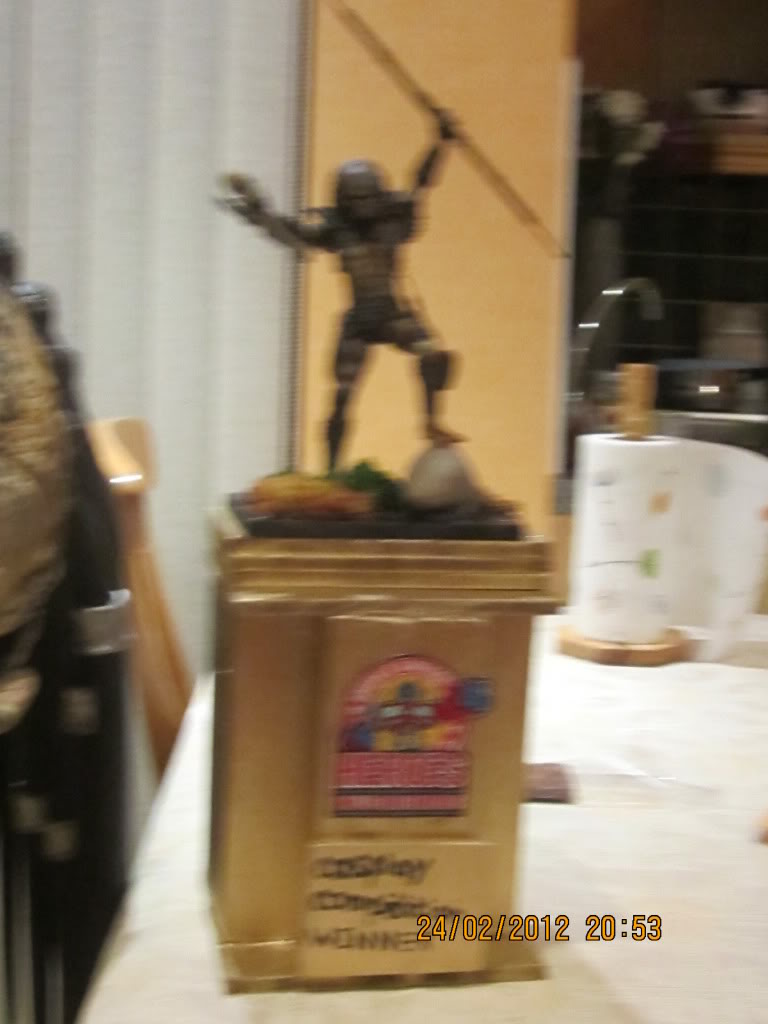 SO theres the pics, i will have more soon. in fact i just started a p2 elder machete so i'll have pics of that too eventually.
i was also thinking of changing the colour of the room but i'm not sure what colour, i also plan to get the movie posters for predator, p2, avp, avp requiem, predators and have them on the walls.
any ideas or comments let me know. PLEASE!