Hey how ya doing? This is my first pred suit attempt, so it's a learning process still!
Though, I am attempting to make it as cheap and simply as possible with it still looking decent, so we'll see how that goes!
Alright, so this might sound, weird, but I set up the skeleton of the bio helmet with K'nex, mostly so I could keep symmetry with it.
I don't have any progress shots of that, because I started it around a year ago and never got back to it, but after seeing Predators, it kind of reignited my desire for a suit
After the k'nex, I used paper, cardboard, and a ton of masking tape to give it more form. After that I did a few layers of paper mache (mine was glue and water, and either paper bags, or newspaper) over the tape and paper to make it much more solid.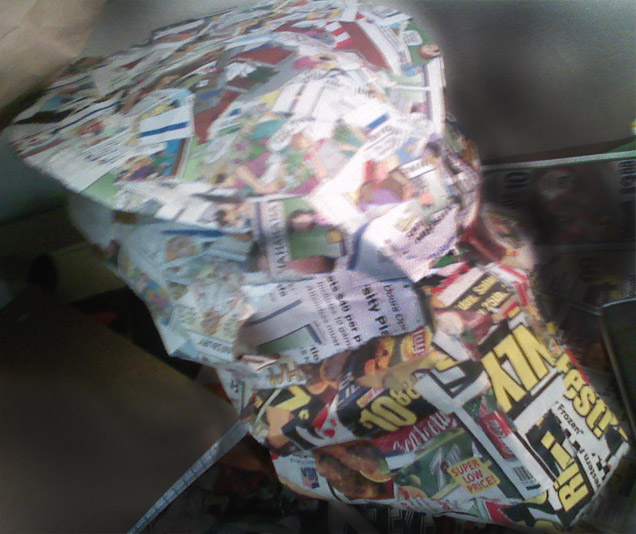 Now, my friends tend to like to go to the bars on halloween, which is mostly what this costume is for, so I am kind of trying to figure out a way to easily get the head on and off when they check IDs, so I was thinking of doing a half mask sort of thing. My idea right now is using a bike helmet underneath the bio to attach the dreads to, and then use foam to simulate the pred head and paint over that with liquid latex to look more skin-like, though thats just an idea for now, always open to suggestions ;P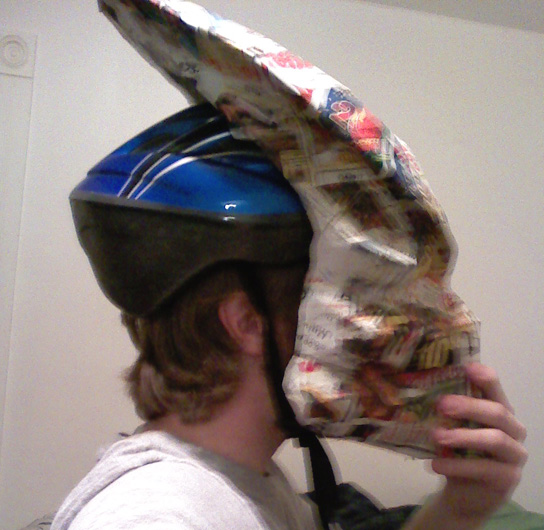 I thought the bio as I had it looked a little large, and the facial features of the helmet looked a little too prominent, so I shaved down some of the paper mache, and after I had things looking a little closer to what I wanted, I used this stuff called Cellu-clay, which is pretty much just premixed paper-pulp paper mache you have to add water to, however, it dries super hard and can be sanded.
course, right now it's still not completely covered in the stuff, and it will need a lot of smoothing out, and the addition of the "airtube" and laser sights.
Though any suggestions or advice on the suit so far are more than welcome! I've found this site to be a huge help in reference images and showing good ways to go about some of the issues with a suit!