I started this bust a couple days ago. I needed something to display Predator heads on. I am going with a really buff and wild looking bust. Here are some pics of the progress.......
The start with cardboard and spray foam shaped a little.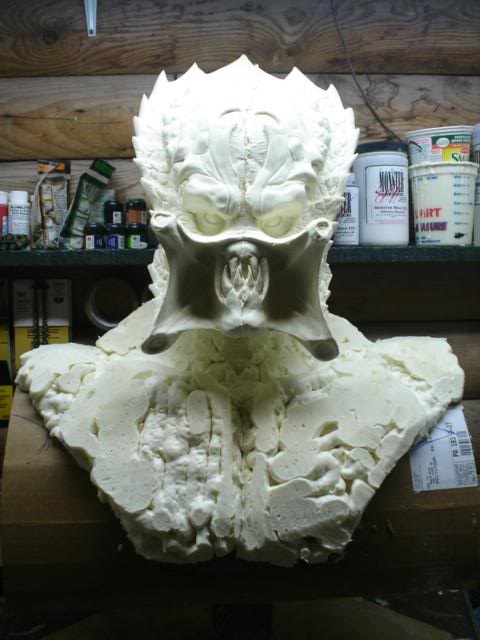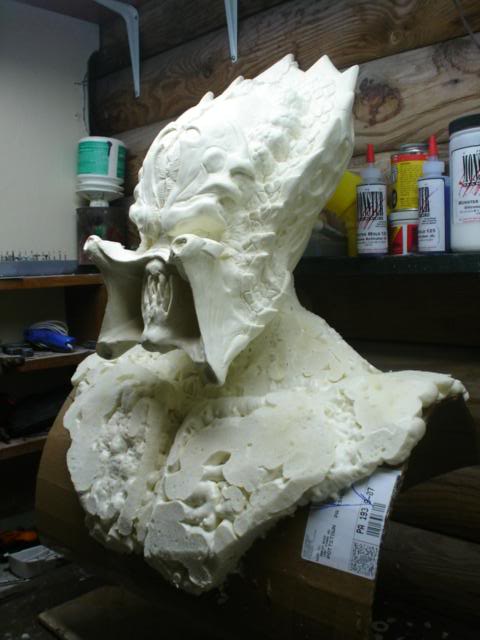 Then packed on the clay and started shaping the muscles.
Then started on the scales.