Good evening, RPF!
A couple of months back I decided I wanted to do a costume from a show that I particularly like. What show? Spartacus. Some people love it, some people hate it, I'm one of the former. So, I set out to make this: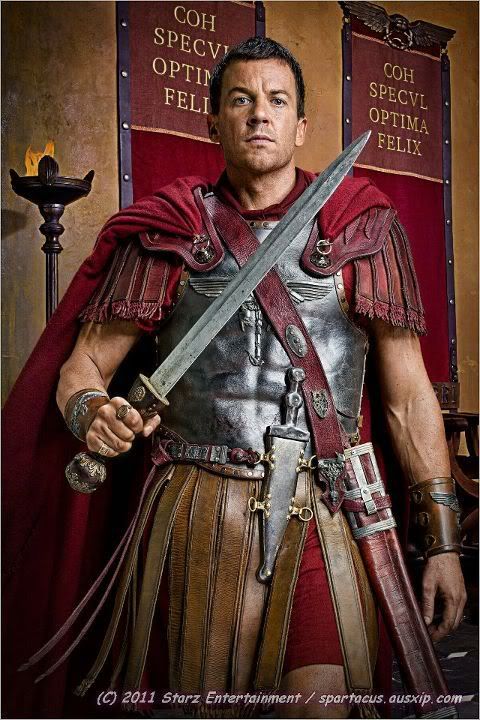 Pretty ambitious project, considering the most I'd ever made from leather was a few pouches and a belt for my ROTJ Luke. Well, I'm not one to back down from a challenge, so I took to the internet and Facebook to learn everything I could about making leather armor. I came up with a plan, and took a trip to Tandy for a few sides of leather and some buckles, rivets and other little whatnot.
I had previously purchased a steel breastplate that I was going to try and convert into a previous season version, but the work involved with that was going to be insane, and I wasn't going to be happy with the end result. The plus side? I ended up with an amazing form.
I cold soaked the leather and stretched it over the chest:
Pardon the sink. I lightly heat-gunned the armor to harden it up. Think of it as boiling the armor without having to wear gloves or worry about burning myself. After I trimmed it down, I used an awl to scribe the line between where the colors would be different. Don't know if this has a technical term, I'm not a properly trained leathersmith.
After two coats of black, I was pretty pleased, and starting making straps. In hindsight, I made more of a headache by attaching the straps before dying them, but now I know (and at the time, that was exactly 0% of the battle).