Hey all!
I've lurked these forums for years, and while I've gained tons of inspiration, I haven't shared any builds of my own. I thought I'd kick things off with a thread for my current big personal build: an animatronic version of G.L.a.D.O.S. as she appears in Portal 2. While I would love to eventually make her full body, for now I'm going stick to her head assembly and some of her neck.
While doing more research, I did extract her character model to get a better sense of scale, but frankly, she's just massive, so I've proportionately scaled her down so that the red light in her eye is a standard 5mm LED.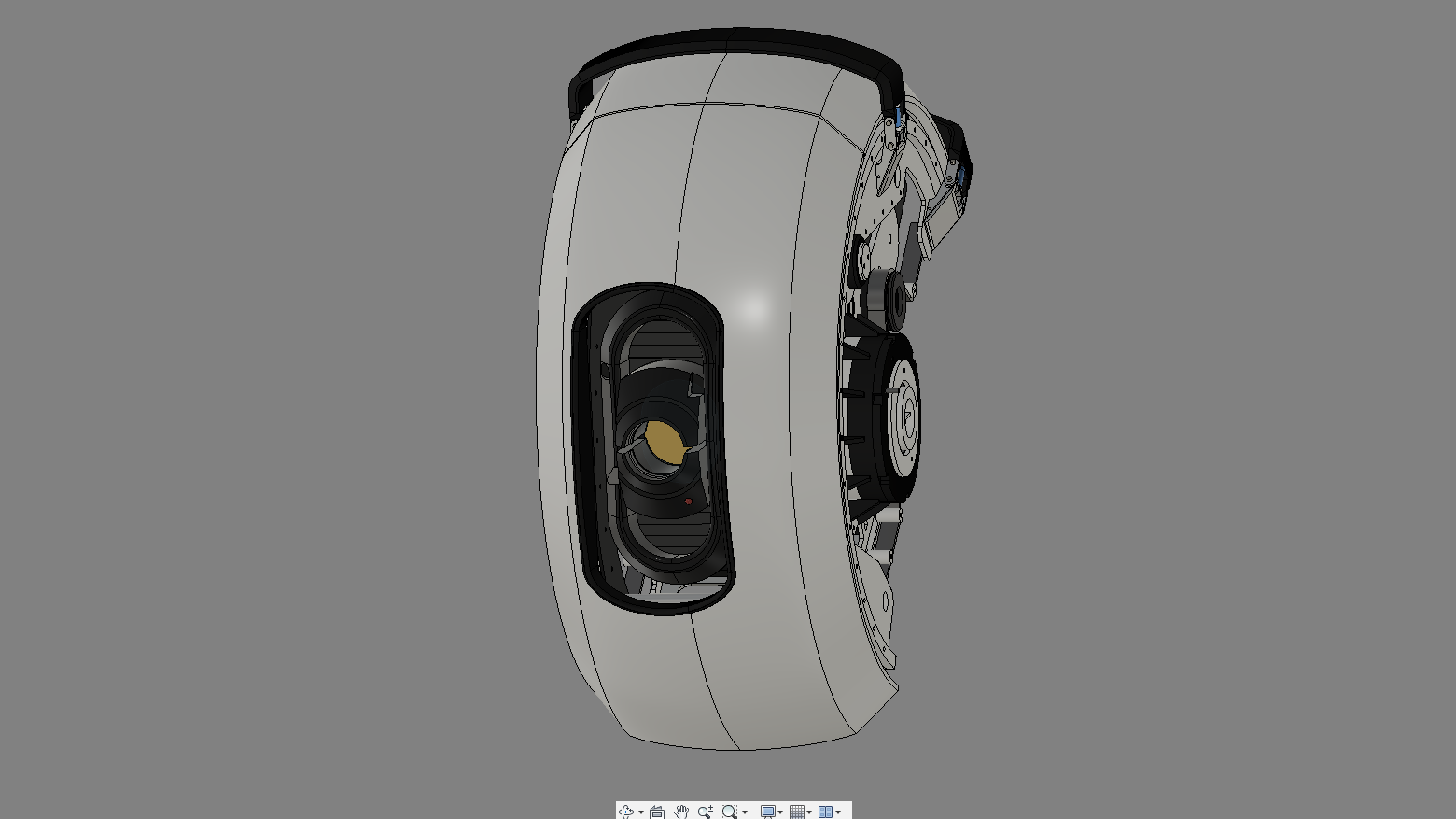 Ultimately, I will share the CAD files for fellow Portal fans to get their build on, but I'm still in the thick of designing her. Like most video game characters, her model has plenty of floating greeblies and mechanisms that clip or otherwise break physics to work, so I'm trying not to modify her design too much, but compromises must be made in order for her to be a practical animatronic.
I'm starting a video series of the build as well. So far, I've built her eye assembly, as it's one of the more mechanically involved bits of her design. Any and all commentary and critique is much appreciated! I'll be updating this thread with many more photos