hey everyone,
i just finished a little experiment and documented it,thought i would share the results.
i wanted to see if i could make a mold using over the counter items instead of expensive smooth-on(which i do buy and love)
i recently picked up the slave leia statue to go with my jabba.i plan to build the dias that jabba has and needed to replicate the little monster heads that go around the sides.one came with the slave leia so i figured that would be a great item to test this on.i also had a little trooper helmet my friend needed for some custom SW bust ups.
alright,
basically the plan was to coat the items in latex,once that was built up i would use 2buck silicone from walmart to fill in a small box mold.the cost of this is really cheap once you have the latex and silicone.
so i grabbed the mold maker latex from the craft store,and a cheap tube of silicone from walmart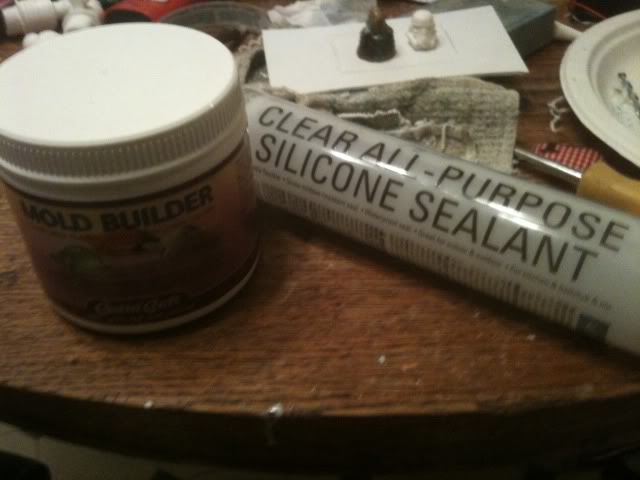 i then glued the 2 small parts down to a peice of plastic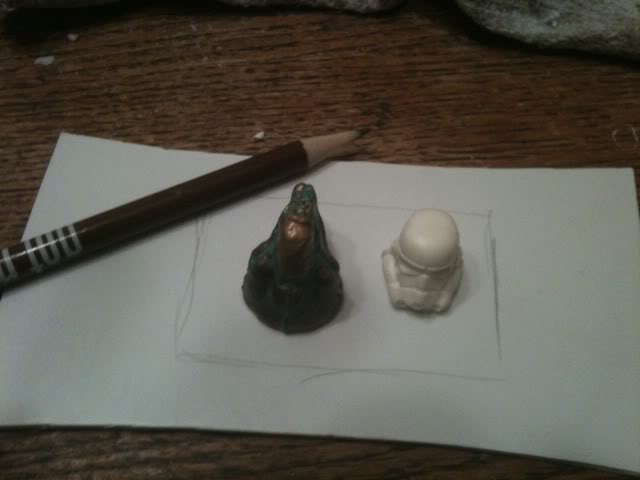 and began coating the latex on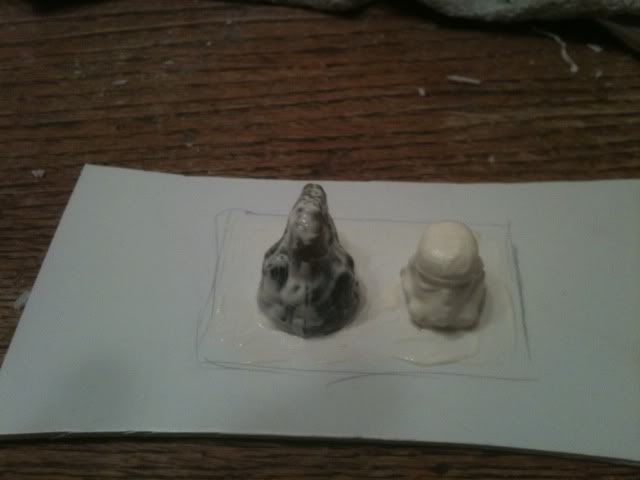 every few hours i would take about 60 seconds to coat on some more latex
after a day or 2 i had a good little coat of latex built up