Sr Member
RPF PREMIUM MEMBER
Finally I think I've broken enough ground to share some progress on my Poe-build for the upcoming Premiere of Episode IX.
The costume I'm working on is this one: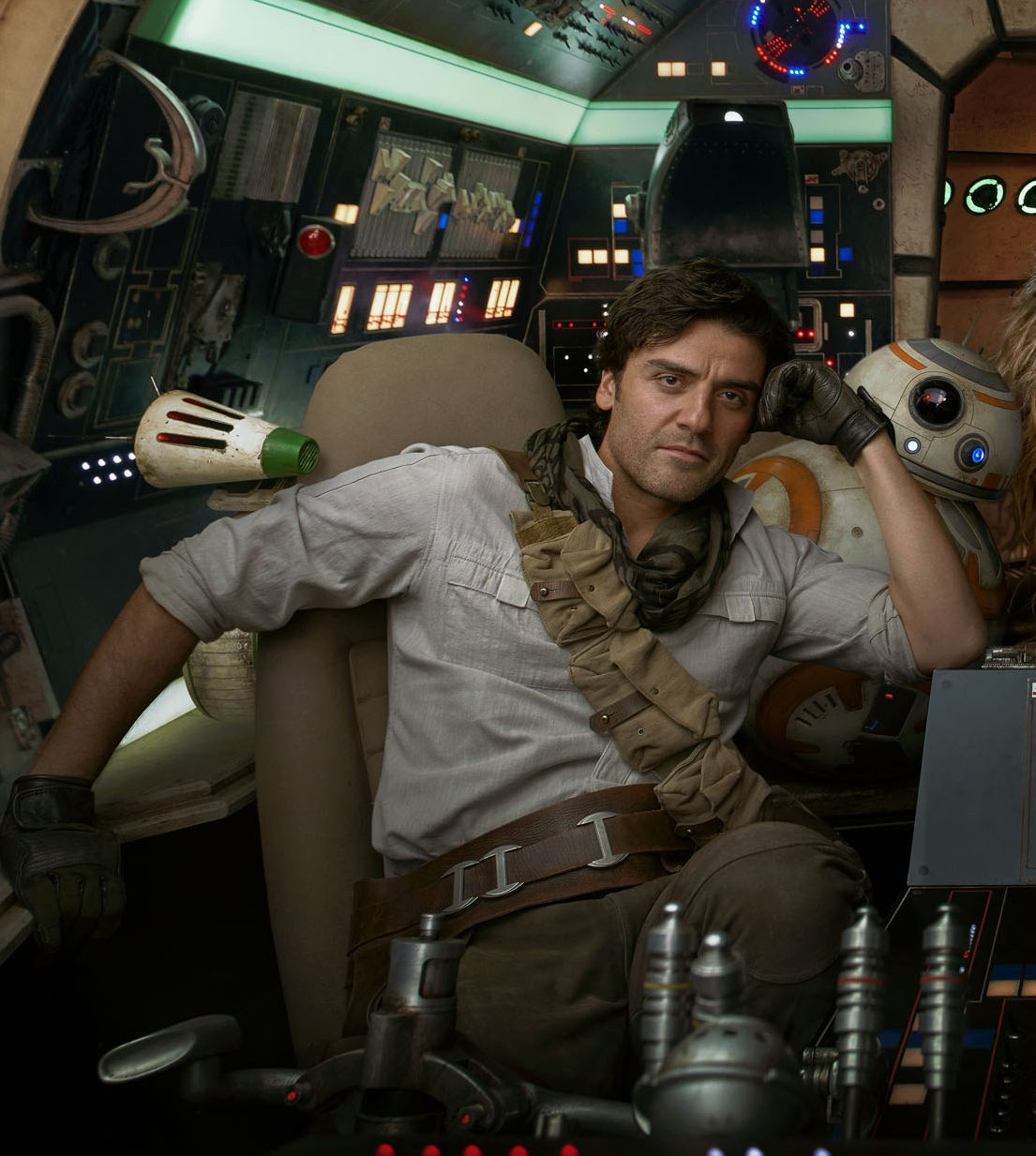 The first part I'm already pretty happy with is the belt buckle: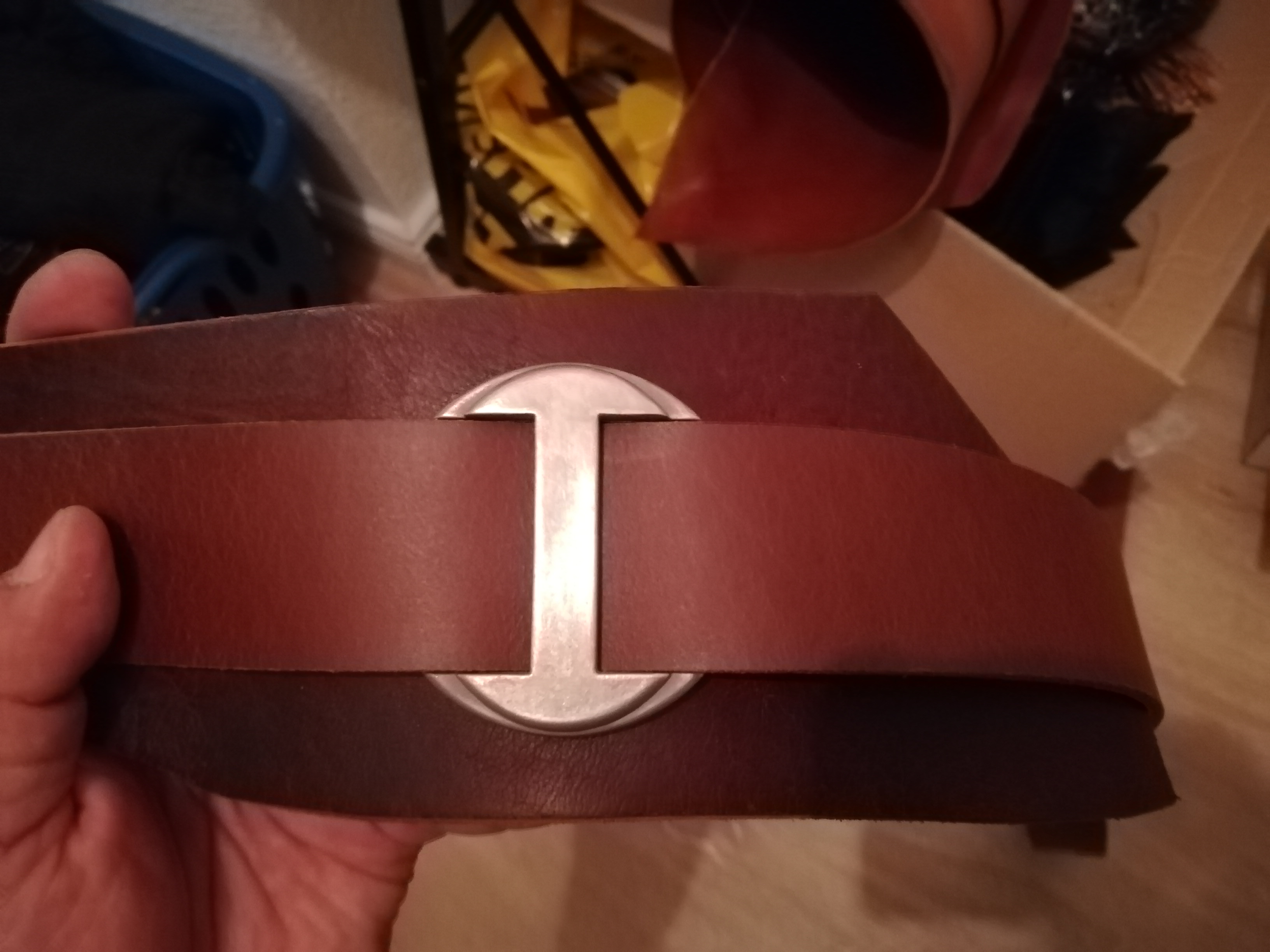 Did this as a 3D-print, which was then sanded, finished, molded and cold-cast in a pewter-resin-blend.
From the promo-pics you might get the impression that the overall geometry is circular. But by the two buckles at the side you can tell that the form has to be something closer to what I did:
Only problem is the thickness of the buckle. I assume that the screen-used ones are full metal, which allows them to be a bit thinner. As I'm using a resin-metal blend I need to ensure a thickness of at least 3mm to make is sturdy enough. But still I think the result is quite okay for now.
Second (almost) finished item is the scarf:
I've done a little design, loosely inspired by traditional asian dragon artworks and had that printed on some light fabric (it's not as silky as it appears on the pictures). I might test some other fabrics and adjust the drawing a bit, but I think the direction is quite okay.
The next more challenging piece is the bandolier / bag. By now it seems to be confirmed that the design of the pouches is based on Yugoslavian "Mosin Nagant" Ammo-pouches: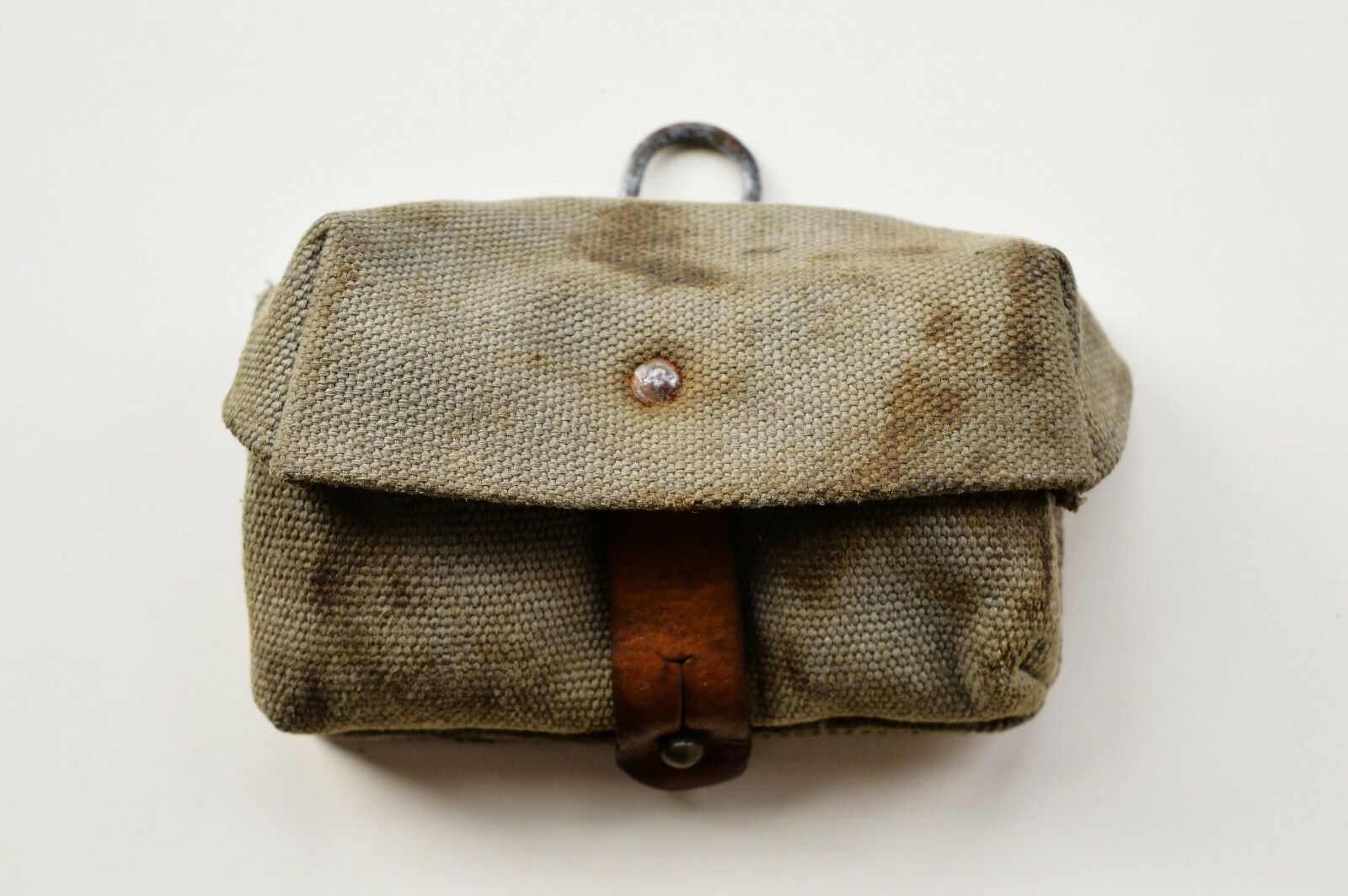 I got lucky enough to grab two of those and took one of them apart to get a template for a sewing pattern:
Here you'll get close-ups from both sides for reference:
The fabric seems to be double-layered. So I cut it out doubled and connected the layers with some iron-on bonding-fleece:
The first test shows some of the issues I still got: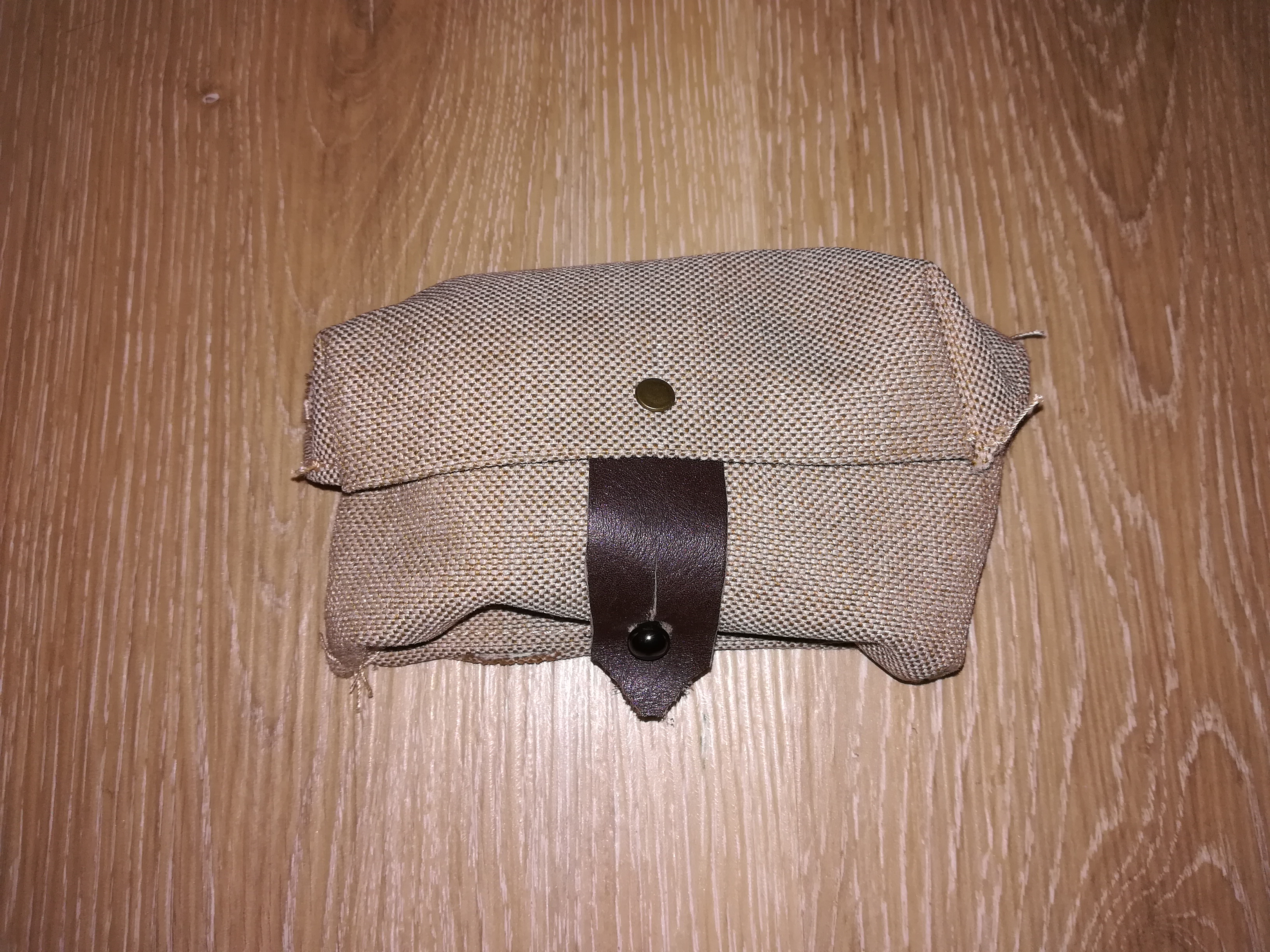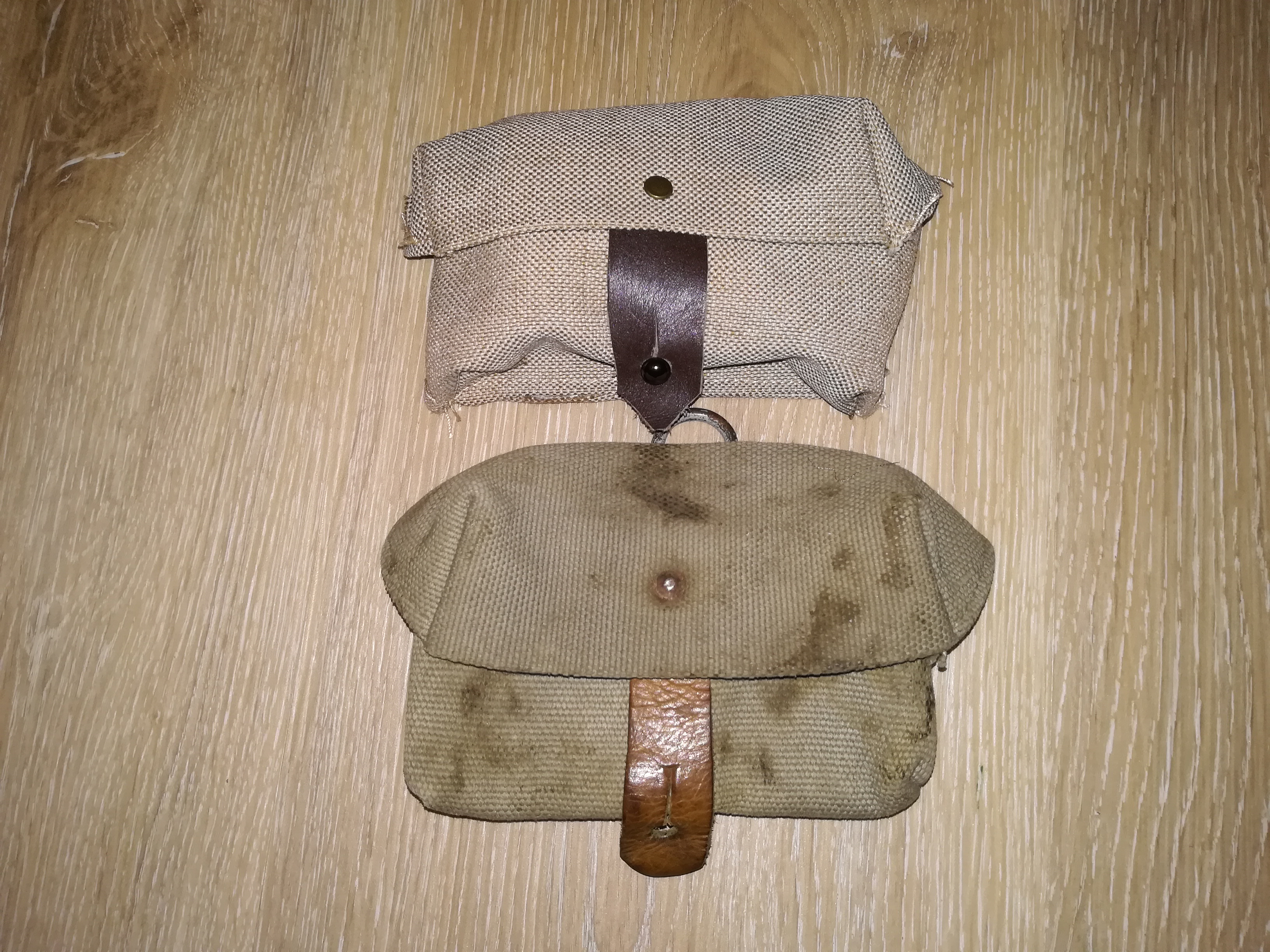 Compared to the original, the leather-strap is too thin and too dark. The rivets are not right. And - biggest problem - the ironing resulted in some shrinkage, so the dimensions are a bit off...
So now I'll first iron the fabric into double-layered and cut out the pattern after that to hopefully avoid that problem.
That's where I stand right now. Will keep you posted on the progress!
Last edited: