As promised (threatened?) I have begun the Poe Dameron blaster build. I will document it here.
Background: I like the TFA outfit. The waxed cotton jacket with the rebellion patch on the sleeve, and the nod to Han with the low-slung, fast-draw blaster. I see him as bridging the gap between the "bad boy" Han and "good boy" Luke of ANH.
Anyway, the jacket started it. Then I started looking into the rest of the outfit. It is deceptively simple appearing. But we'll leave that for later. Let's talk about that blaster eh?
Word on the street is it's based on the Sig Sauer 226 semi-auto pistol. I have one. Every other firearm owner probably does. Fantastic weapon, with a very ergonomic grip angle and control layout (if you shoot right handed). I know it well. And that certainly looks like it to me.
So I got this idea to use an Airsoft lower with a printed upper. I'm not yet sure if a "live fire" version of this is possible. (Bore alignment) But all the printed blasters, and the nerf, all show a blade trigger like a 1911-ish type, rather than a pivoted trigger like the stock 226. I thought I might have to mod the trigger, but I confirmed for myself that the stock trigger was retained: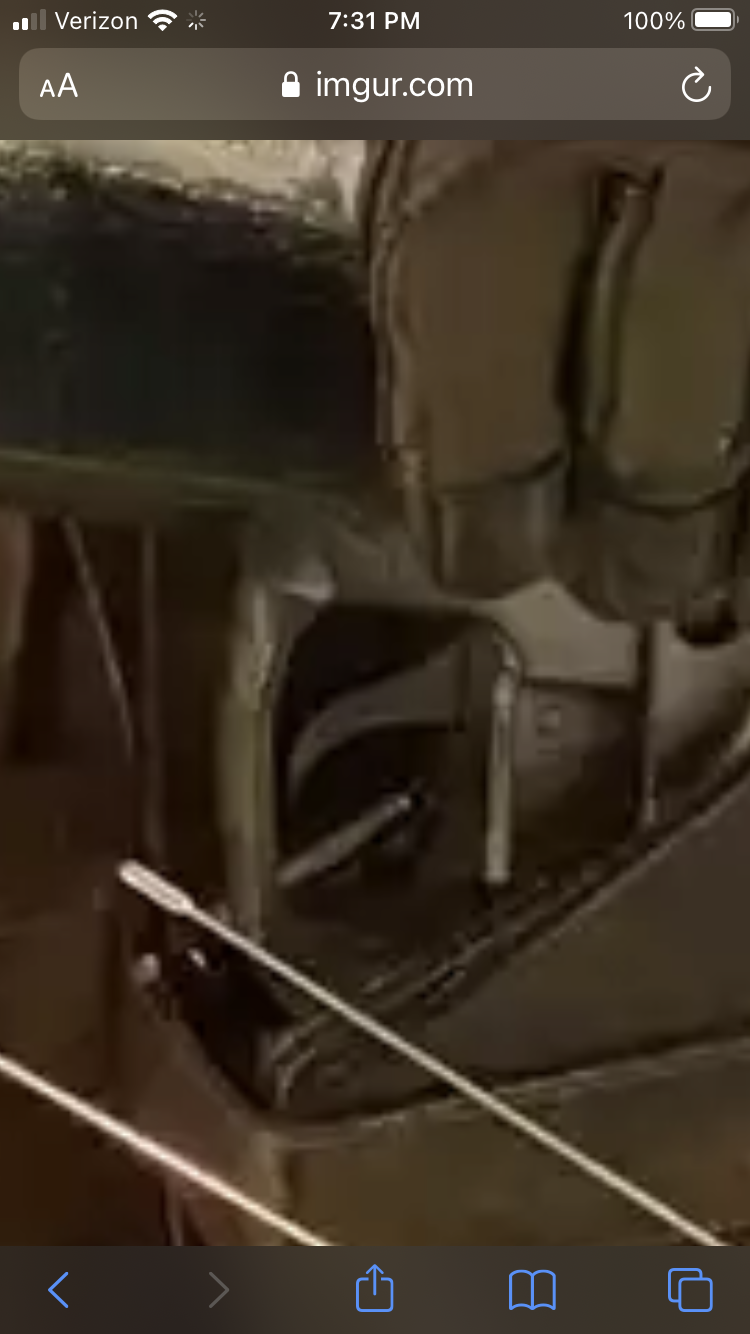 Another detail is the lanyard hook, on the back of the grip. I don't think my Airsoft has this detail:
Grip screws look to have been changed as well. Mine is older, but it has black slotted screws for the grips. The Airsoft actually has silver hex button heads, so maybe the newer 226 does as well. Screen used seems to have button heads.
So, first I need to tear down the Airsoft and see what i have to work with.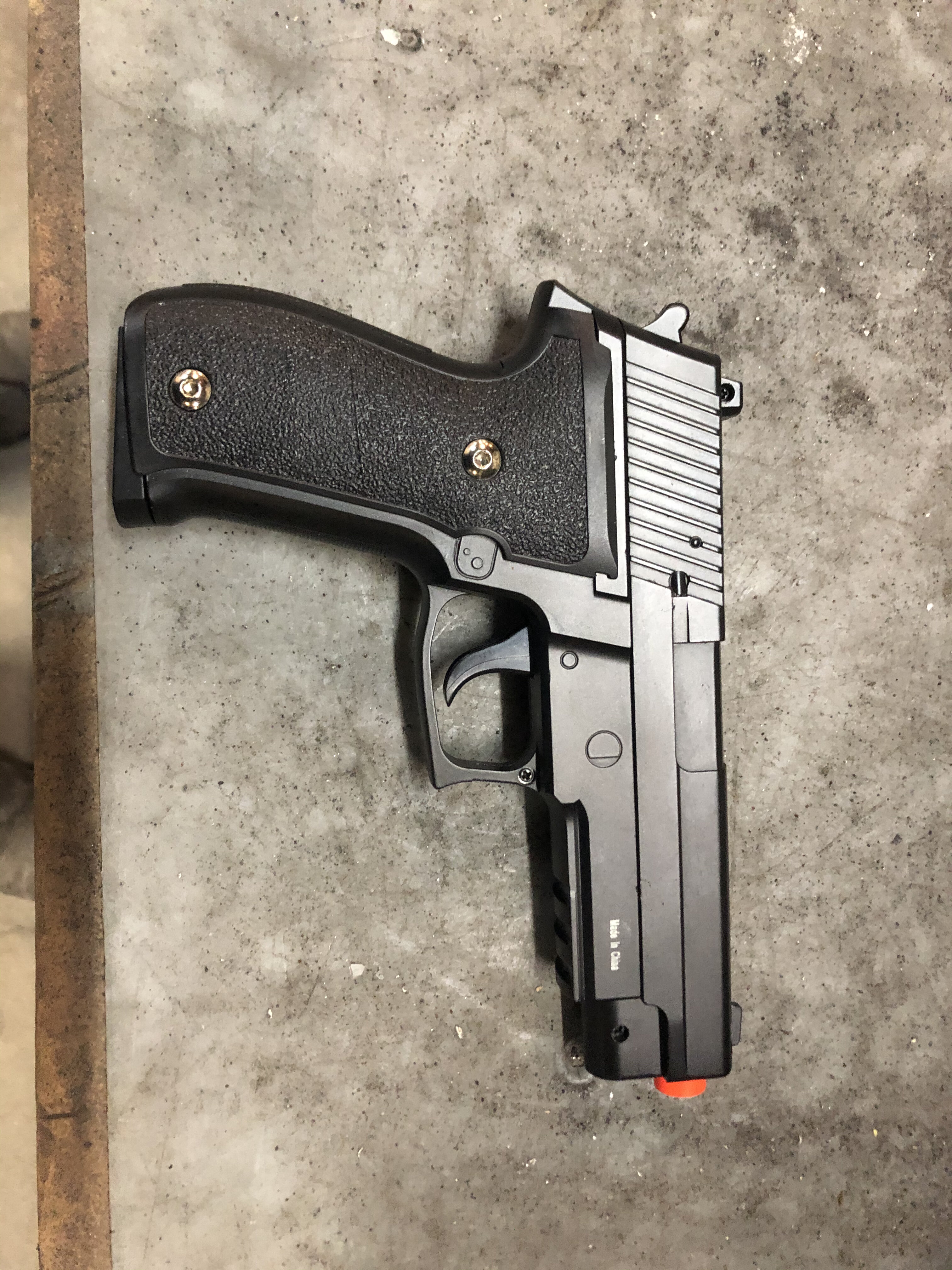 Looks ok but the construction is not like the real deal. You have to split the slide to get it off, but it's not hard...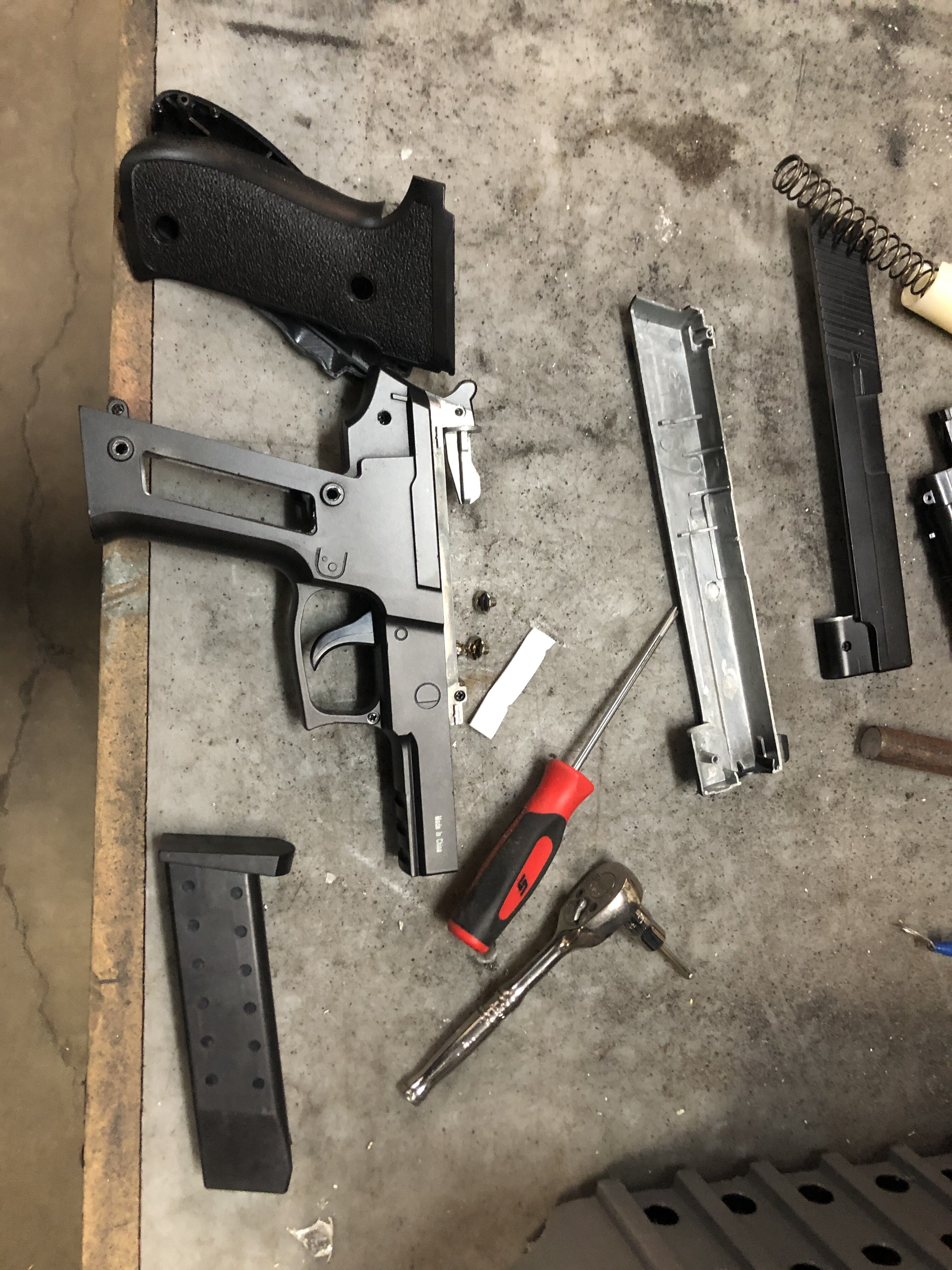 The hammer is cast into the lower and does not move. But that doesn't matter because it is not seen in the blaster, unlike earlier Mauser based blasters.
Before I took this down, I laid it on top of the Nerf blaster. The grip size is about perfect but the "beaver tail" is a bit different. I didn't get a picture of this but it's on the lower so the "Sig" beaver tail will be used. I want to lay the Airsoft over my real 226 and see where we're at. But I think the "bigness" of the Nerf comes from the upper, which is longer and much wider than the 226 upper.
I have some theories as to how the original prop was constructed and I will be looking at that as I dig deeper on this build.