I've modelled this one some years ago. Started building and stopped. Only now have I decided to finish it. One more step remaining, but so far I am happy )]
Here is props current status: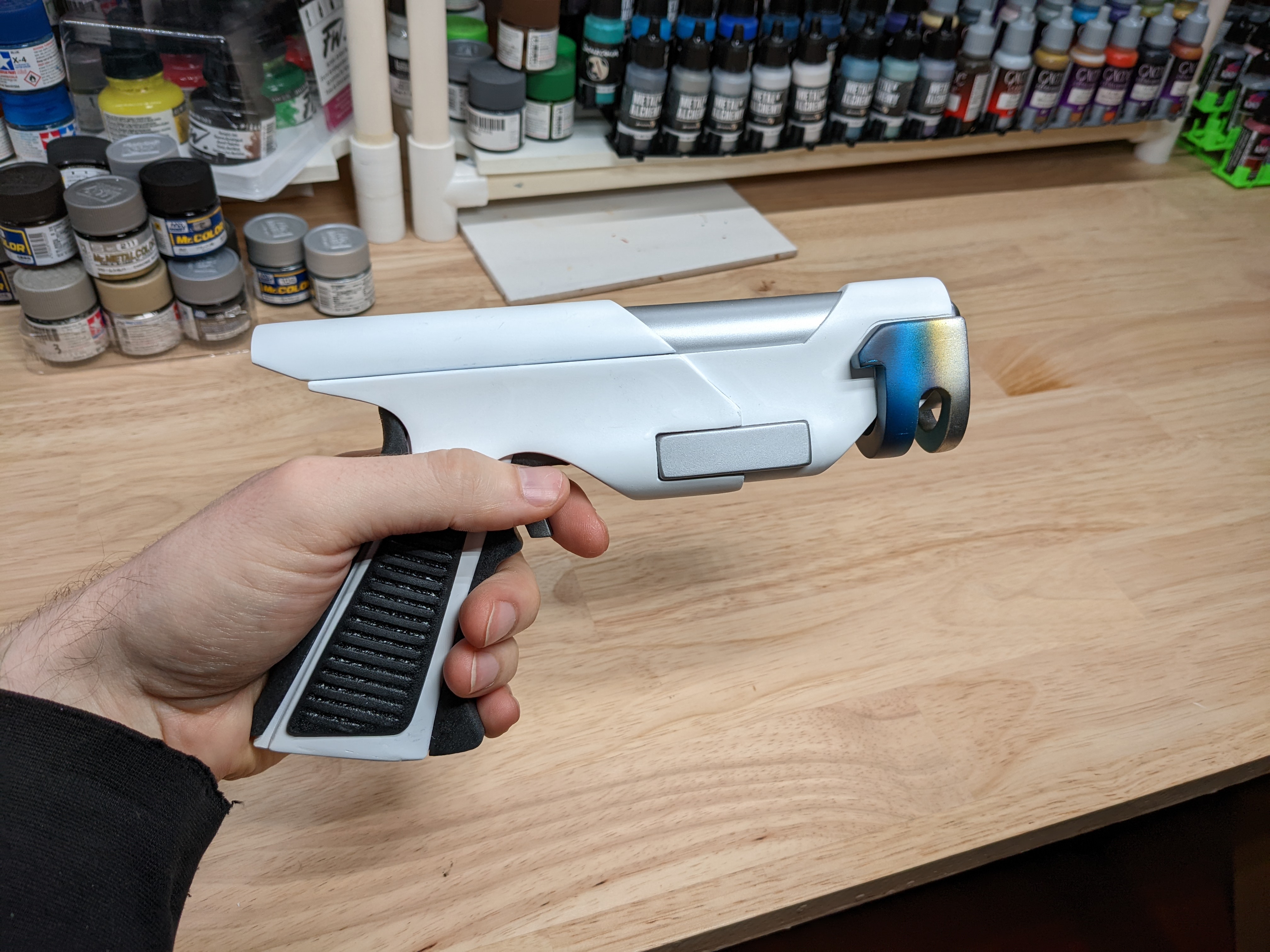 For those who don't remember, here is some reference pics:
Here are some of my renders:
You can see more pictures and some descriptions over here:
Sasha Motsjonov portfolio
Free model files here
Download free STL file PM-32 blaster from The Orville • 3D printing design ・ Cults
The last part is to cover everything but rubber with gloss varnish and it's done.
Some in progress photos: