Hi all, this is my first attempt at a cannon using spare bits I've hoarded for using with my plastic model kits.
I started by using the small suction head from a dyson hoover, I stripped it down as much as I could, then used two different thicnesses of pipe to build up the basic shape.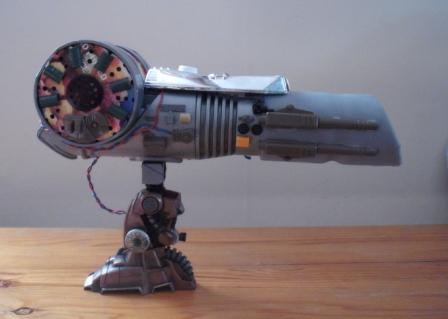 To this I added foam to the front and stuck on lots of spare bits from things like tanks and robots. The round bits at the rear are cardboard with holes and half barrels.
The mount is a leg from a lego blok bot, this way I can separate it from the cannon if I need to.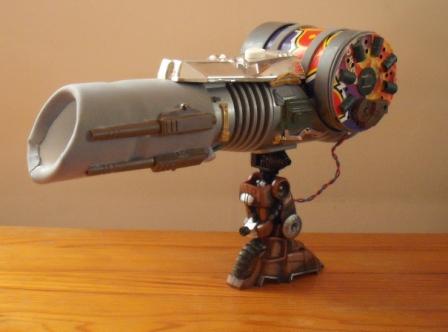 The cannon was then primed in grey, it will now have to be put to one side until I have the armour made and ready for painting.
As you can see this is my own take on a cannon, let me know what you think, suggestions and criticism are both welcome.
Last edited by a moderator: