I thought it would be fun to replicate a bunch of ammo rounds for my PKD using the shells that came with the kit and photos of .44 SPL rounds as references. This first round is a prototype.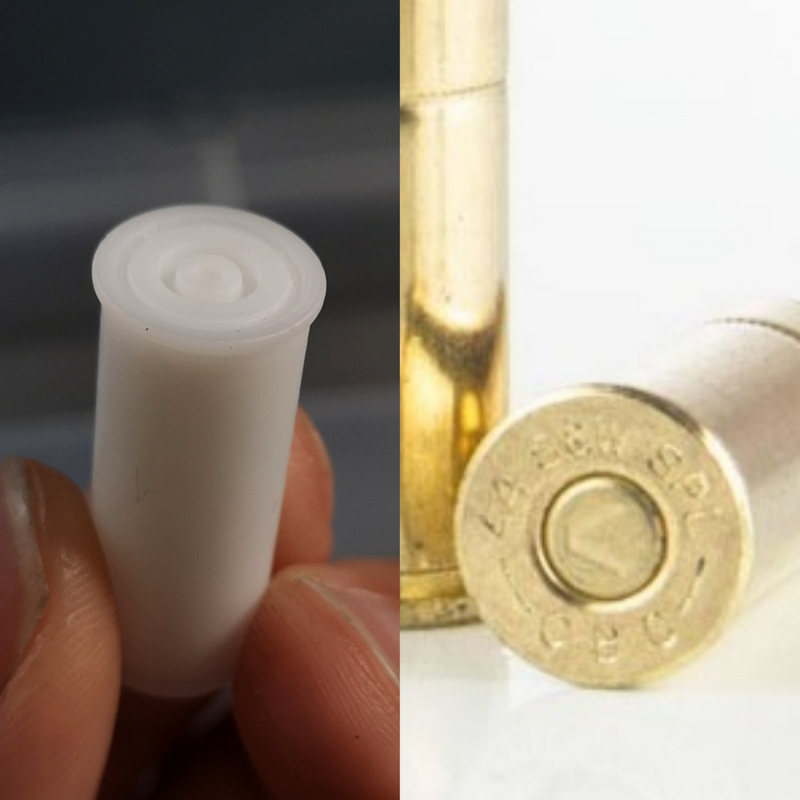 The primer is made from a steel rod on which I added a slight chamfer by clamping it in a hand drill and running a file along the edge at an angle.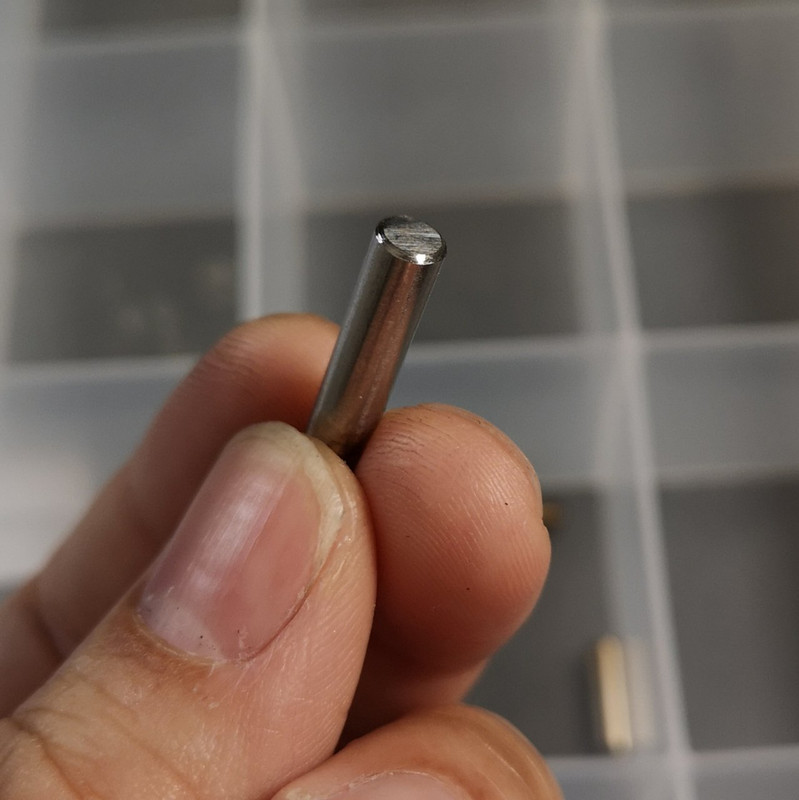 The brass rim is actually a part from a bunch of watch components I got some time back as potential greeblies for other projects. Unfortunately I only have 4 of these, so I cut up one of the resin shells for a fifth round. While the outer diameter matches the resin shell, I had to widen the inner diameter to accommodate the primer.
I made a sleeve for the primer out of a styrene tube so it can be glued to the rim.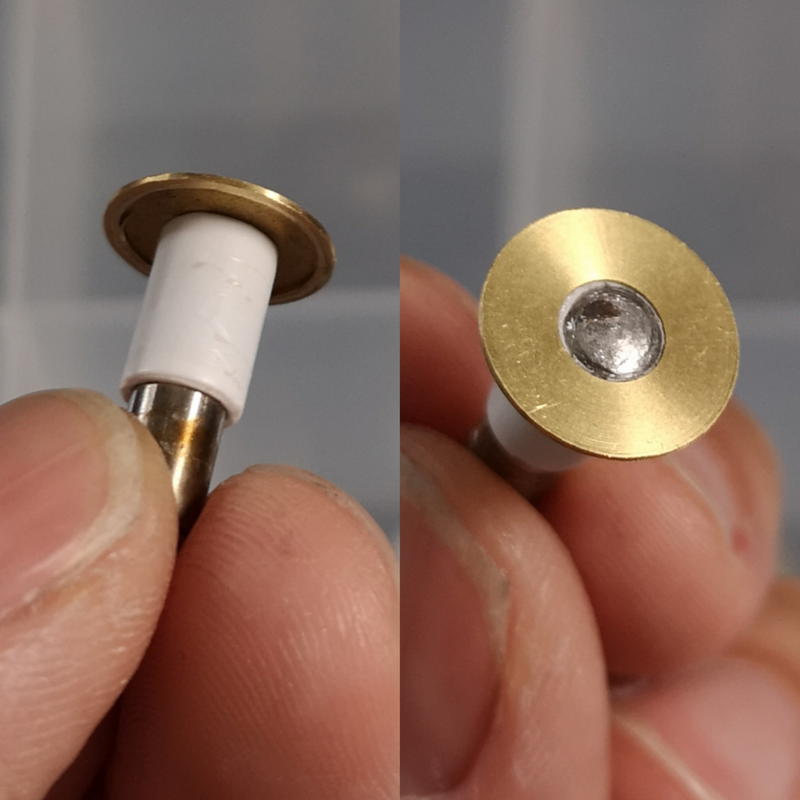 The shell is made out of two brass tubes, one diameter apart, that are simply glued to the rim.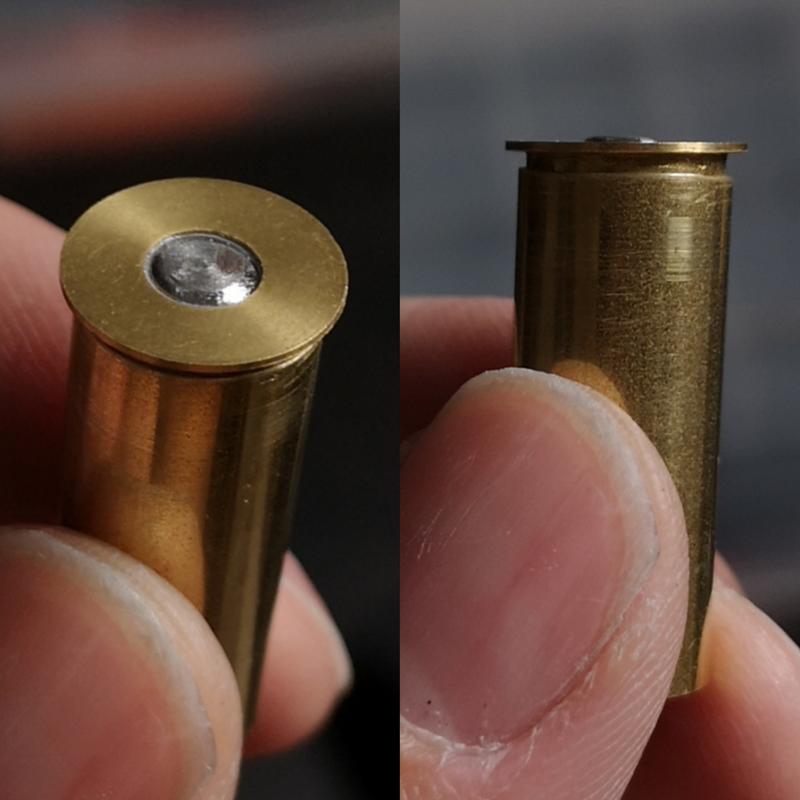 Overall, I think it worked out well. Now to make 4 more.