I've been a long time fan of Blade Runner, and an even bigger fan of the iconic firearm that Deckard carries in it. For years I've waited for an opportunity to build a replica but I've never been happy with the kits available back then. It's virtually impossible to import a metal kit from Tomenosuke or Richard Coyle into my country. The closest I got to owning a decent replica of the PKD is a squirt gun from Elfin Knights that's exclusively sold in Japan. I needed a friend in Tokyo to order one online and ship it to me.
Just a few months before this post, I had completed a build based on
Bill Doran's take on the PKD
and while it's a pretty cool design, it's just not quite the same.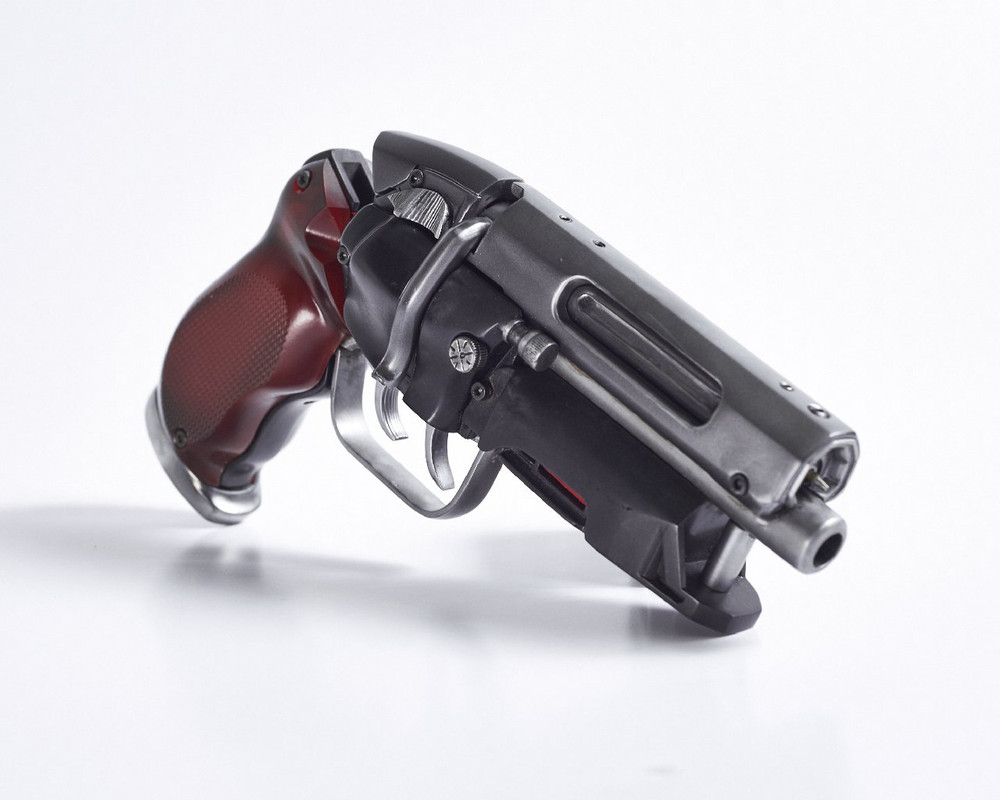 So imagine my excitement when I learned that someone had designed STL files with close reference to the World Con photos and technical drawings of the 2 base guns. Couple that with the option to print the kit with industrial grade printers in super smooth epoxy resin, the stars were aligned for this build.
That's a long way of introducing you to my build log of my very own PKD M2019. However, as with my recent blaster builds, I will not be super fastidious with accuracy on this build. The most notable deviation from Deckard's gun will be the color palette even though his serial number 5223 is imprinted on the receiver. The printer is unable to print the grips in clear amber, but the transparent clear grips they produced are, as you will see in the photos, sublime. Hence I've had to plan the colors around the clear grips and I think they worked out great!
STL files - Anders Fogde Pedersen
LINK
Resin print - The Imperial Factory
LINK
Weaver knob and binding post pewter casts - Tip Top Workshop
LINK
Light kit - David Deason (look him up on Facebook)
When the kit arrived, I was absolutely impressed by the quality of the prints that managed to capture the intricate markings on the Steyr-Mannlicher receiver.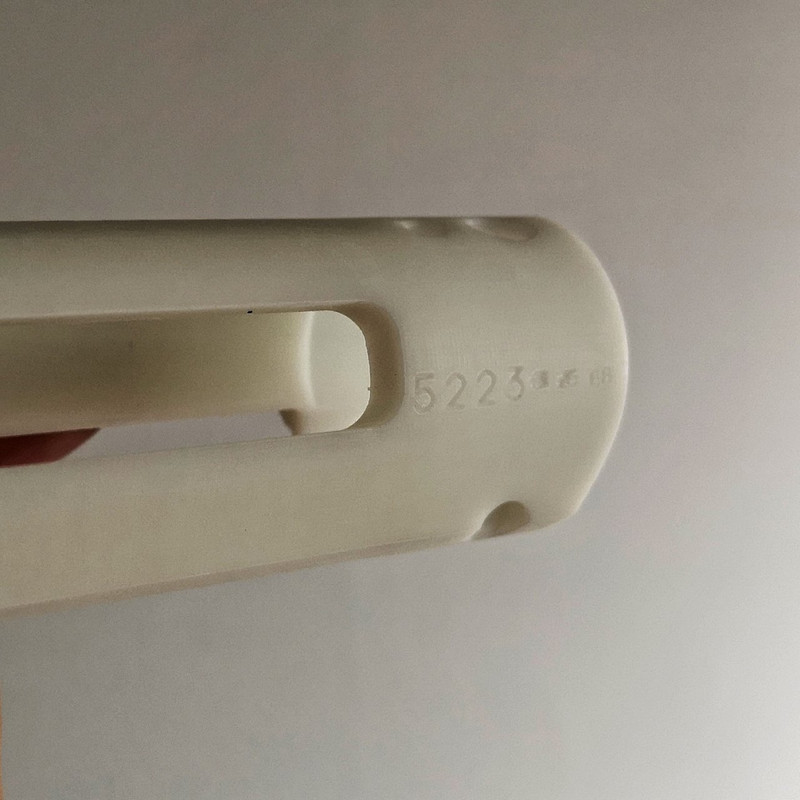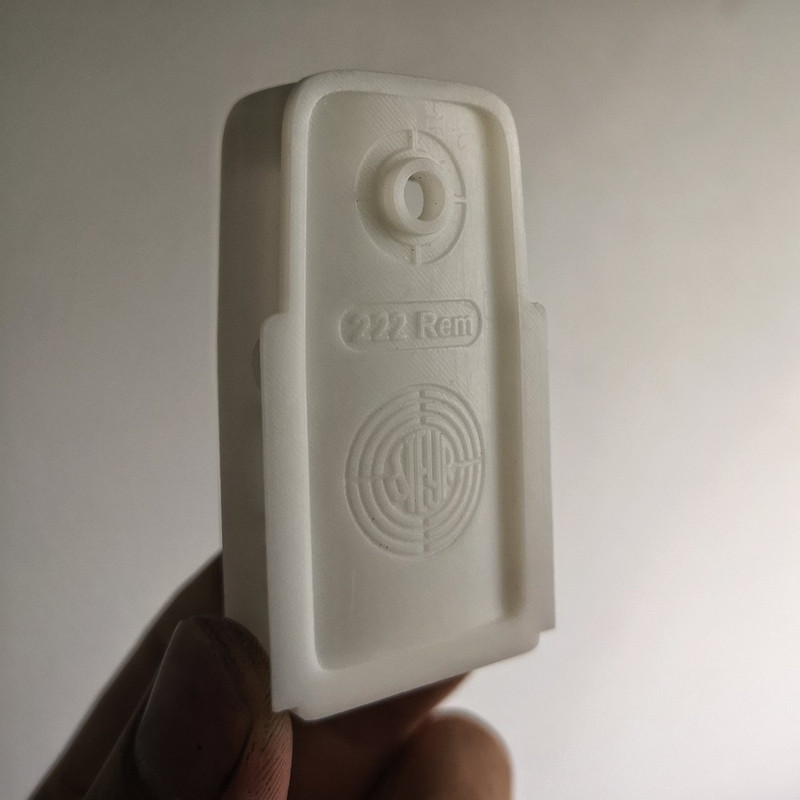 I was especially amazed by the transparent clear grips. They're like glass!
This kit requires 10 different types of screws and 2 sets of pins that I sourced from a local hardware store and from online vendors. This was how I sorted them.
I thought it would be cool to flame-blue the steel screws and let them be the accent colors against the monochromatic palette. The exceptions were M3 slotted cap screws that came in black and the M3 grub screws (on the magazine holder) that I left in silver.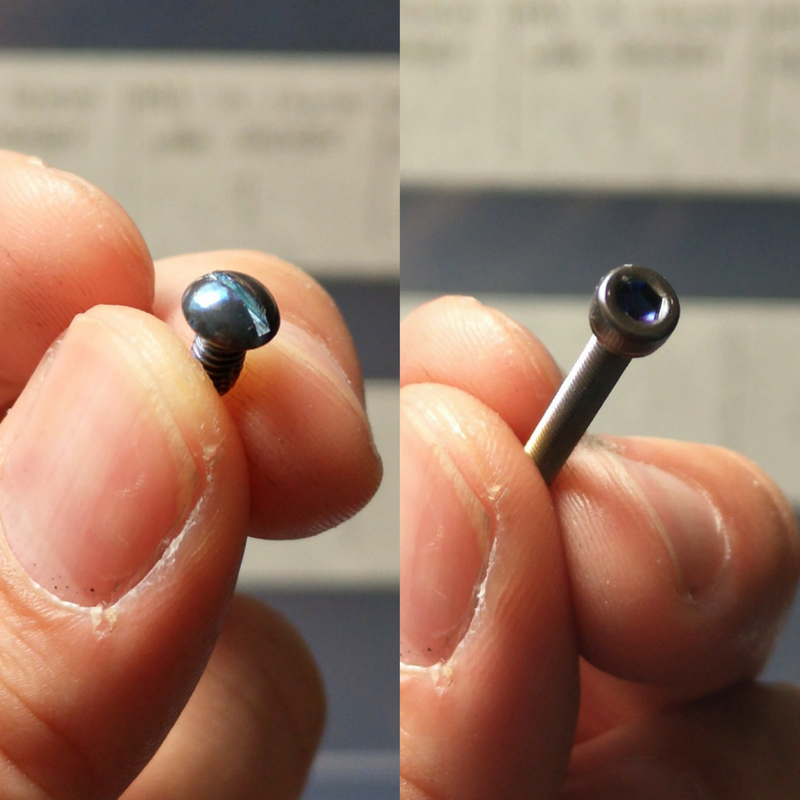 Last edited: