This is the first of two concept gun designs for Gaff that I have been working on for some time now and have finally finished it as a Rhino 3D model.
The idea is that Gaff would carry this gun in his Spinner. It is intended to be a modified side-by-side 12GA. double barreled shotgun that chambers standard shotgun shells, as well as, more exotic futuristic ammunition. Beneath the traditional barrels is a single shot "Particle Singularity Cannon" (the infamous "Black Hole" gun technology that got dropped from the film). No clue how this would actually work, considering the enormous amount of collapsing mass that is required to warp space-time so dramatically. Not to mention how the hole would be made to evaporate the instant it devoured its target. Presumably the unknown particle would work all this out once fired from the gun. Science fantasy still, but it's an interesting idea.
I hope you like it. It's on my list of projects to have 3D printed one day.
3rd Party Hosting restored.
https://www.flickr.com/photos/ricklross/albums/72157651915691200
http://kipple-maker01.deviantart.com/gallery/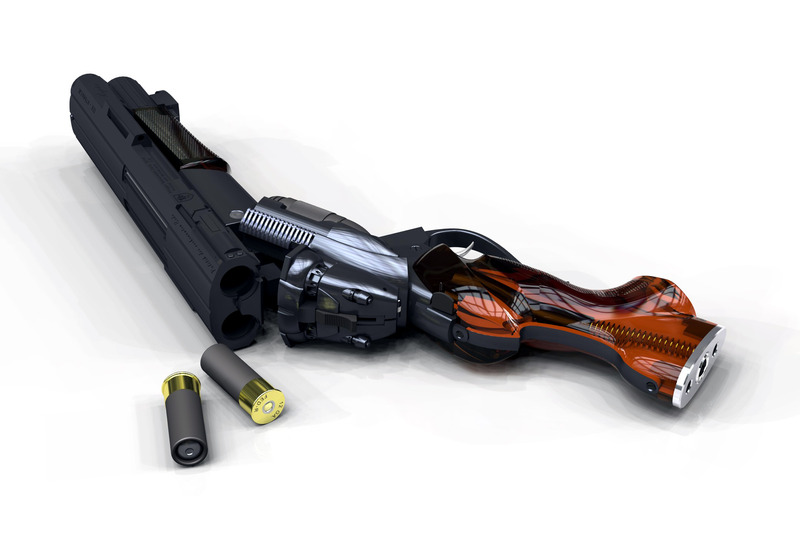 Last edited: